Nipah virus alert: The Nipah virus has once again reared its deadly presence in Kerala's Kozhikode district, marking the third occurrence in the past five years. Tests conducted at the National Institute of Virology (NIV) in Pune confirmed the virus in a 40-year-old man named Mangalatt Haris from Ayanchery, who passed away on Monday. Additionally, two relatives of a 49-year-old man, Kallat Mohammedali of Maruthonkara, who died on August 30, were also diagnosed with Nipah.
Mohammedali is now considered the index case of the outbreak, with his nine-year-old son and 25-year-old brother-in-law testing positive for the virus. Unfortunately, both the index case and his 25-year-old brother-in-law have succumbed to the disease. However, Mohammedali's four-year-old daughter and another 10-month-old child have tested negative.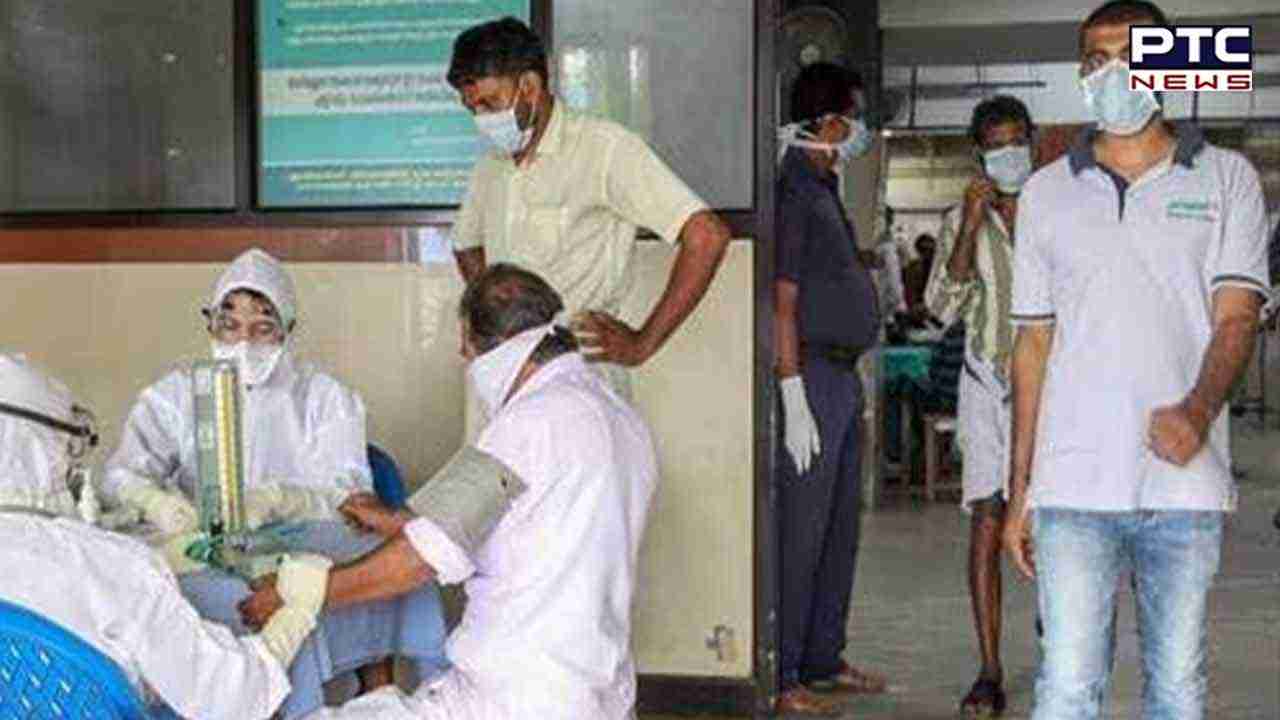 Health Minister Veena George has initiated preventive measures and disease management protocols in accordance with the state government's Nipah protocol. Intensive contact tracing and surveillance efforts are underway, and the public has been urged to wear face masks and visit hospitals only when necessary. Health workers in all hospitals have been instructed to follow infection control procedures.
The NIV test results, announced by Union Health Minister Mansukh Mandaviya in New Delhi, revealed that three of the five samples confirmed on Tuesday had previously tested positive in a BSL-Level 2 lab. Waiting for the NIV results was necessary to follow protocol. Veena George stated that approximately 168 contacts of the two deceased individuals had been identified and would be categorized as high-risk and low-risk contacts.
The health department sounded an alert in Kozhikode district after Mohammedali's samples were not collected when he died on August 30. His death was initially attributed to complications from liver cirrhosis and other comorbidities.
The suspicions of Nipah arose when four members of Mohammedali's family were admitted to another private hospital on September 9-10 with symptoms not typical of fever and pneumonia. His nine-year-old child, who is on ventilator support, is in critical condition, while two other children are stable. Three family members are in isolation at the hospital.
The second deceased individual was admitted to the same hospital on Monday with similar symptoms but passed away due to cardiac arrest, intensifying Nipah suspicions. Veena George noted that both deceased individuals had come into contact at a private hospital where the first patient had been admitted for approximately one hour.
High-risk contacts will be admitted to Kozhikode MCH, while asymptomatic high-risk contacts will be placed under home isolation. The health department will ensure the availability of monoclonal antibodies from ICMR for patient treatment. Seven patients are currently under treatment at the private hospital.
Three central teams, including one from ICMR-NIV Pune and one on epidemiology from ICMR Chennai, are set to arrive in the district to assess the situation. A bat survey will also be conducted in the affected areas.
The health minister mentioned that CCTV footage from hospitals where the deceased sought treatment would be used to identify close contacts. Police will assist in surveillance and contact tracing, and route maps of infected individuals will be published, including details of time, location, and mode of transport.
Sixteen core teams have been established to manage activities such as surveillance, sample testing, contact tracing, and patient transport. Additionally, a control room has been set up at Kozhikode guest house.
Chief Minister Pinarayi Vijayan has expressed grave concern over the two deaths. The Maruthonkara panchayat, where the index case is from, shares a border with Changaroth panchayat, where a Nipah outbreak occurred in 2018. Nipah primarily spreads through bats, pigs, and other animals, and symptoms include fever, vomiting, headache, and respiratory problems. An alert has been issued in neighboring districts of Kannur, Wayanad, and Malappuram.
Kozhikode has witnessed three Nipah outbreaks to date, with the first occurring in Changaroth near Perambra in May 2018, claiming 17 lives. Nipah resurfaced in September 2021 when a 12-year-old boy from Chathamangalam succumbed to the virus.
Also Read: Kerala faces Nipah virus outbreak; Health Minister confirms two deaths
- With inputs from agencies