New Delhi, April 22: PM Narendra Modi extended his warm wishes to the country on the occasion of Eid-ul-Fitr. Through a tweet, he prayed for everyone's health and well-being. The visual of people offering namaz across the nation was truly a sight to behold.
In a tweet, PM Modi said, "Greetings on Eid-ul-Fitr. May the spirit of harmony and compassion be furthered in our society. I also pray for everyone's wonderful health and well-being. Eid Mubarak!" Meanwhile, the beautiful glimpses of people offering namaz nationwide emit positivity.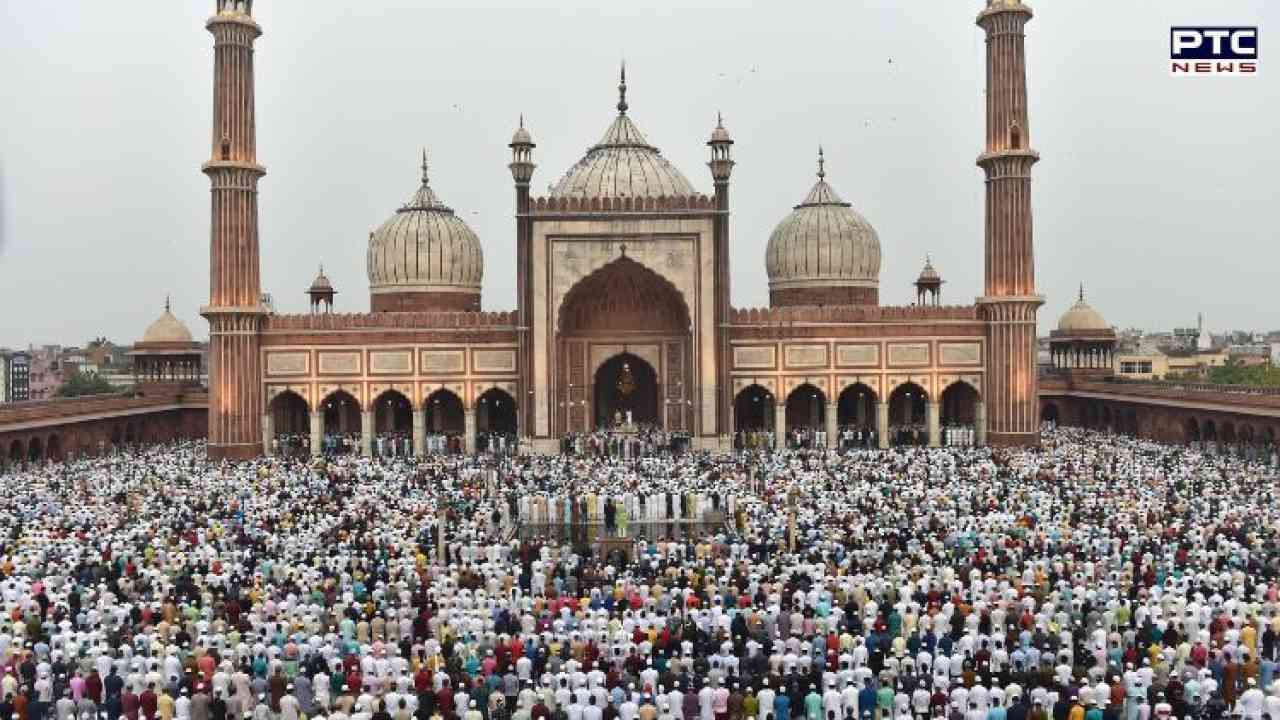 People who offered namaz at Delhi's Jama Masjid spoke to ANI about the joyous occasion. They said that Eid-Ul-Fitr is an occasion of peace, brotherhood, humanity and love and that Hindus and Muslims should spread the message of peace across the globe.
Also Read: People celebrating Eid-ul-Fitr across India: Spreading peace, love and brotherhood
They also said that the holy month of Ramzan was filled with purity and compassion for all and now the festival of Eid-Ul-Fitr is being celebrated across the country.
Eid-ul-Fitr is celebrated on the first day of Shawwal, the 10th month of the Islamic lunar calendar. Due to the moon sighting, it has been part of Islamic culture for a long time. It marks the end of the month-long Ramzan fasting and the beginning of Shawwal, the tenth month per the Islamic calendar. It is celebrated in different parts on different days usually with a one-day difference.
Also Read: US department of state: Ajay Banga 'uniquely equipped' to lead World Bank
- ANI