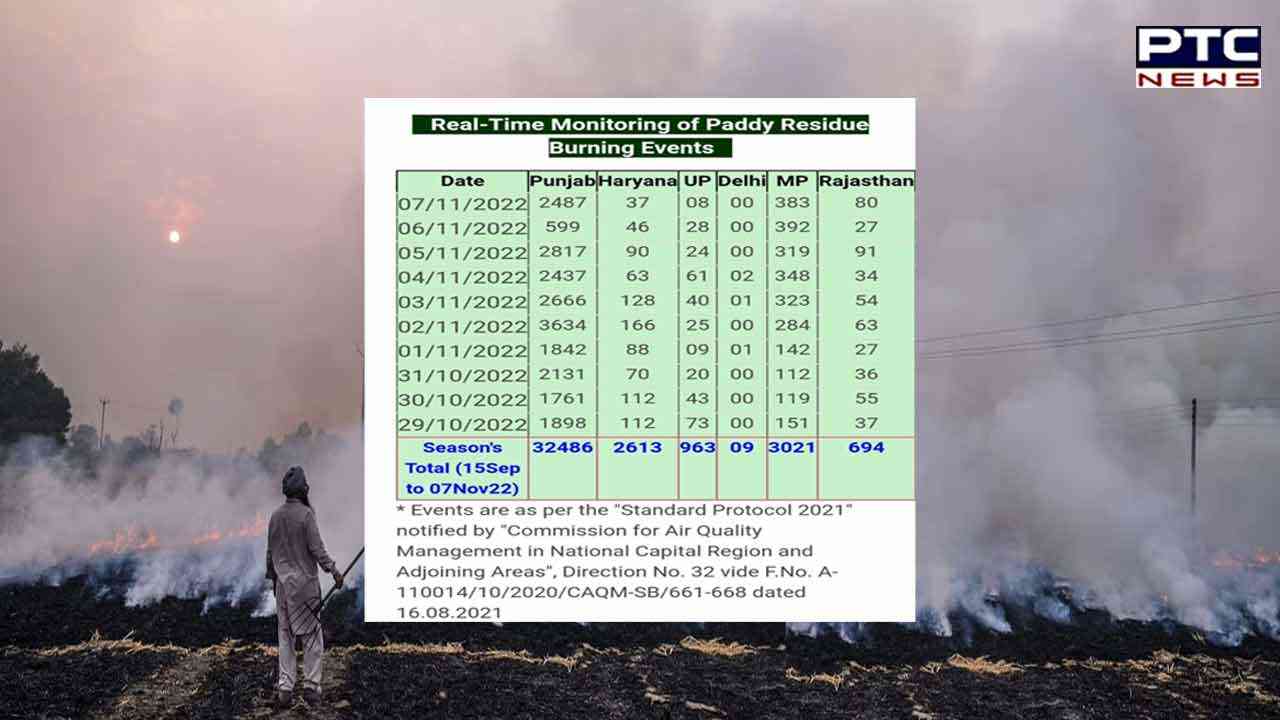 Chandigarh, November 8: Stubble burning cases crosses 30,000 mark in Punjab witnessing 2,487 cases on Monday and notably as per the data stubble burning cases in Punjab is 16 times more than in Haryana.
According to the Punjab Remote Sensing Centre data, the farm fires cases from September 15 to November 7 rose to 32,486.
Also Read: Guru Nanak Jayanti: Bihar CM Nitish pays obeisance at Patna Sahib
Raging farm fires in both Punjab and Haryana have become a common sight as farmers burn crop waste to clear their fields after a harvest and prepare for the next sowing.
Though both the states have continuous increase in number of farm fire cases, Punjab is constantly on the target of the opposition over the matter of stubble burning.
The figures of stubble burning in Punjab have reached the peak this year reporting 32,486 cases from September 15 to November 7 whereas only 2,613 cases from Haryana.
Whereas, 963 farm fire cases have been reported from Uttar Pradesh, 9 from Delhi, 3.021 from Madhya Pradesh and 694 from Rajasthan.
Due to stubble burning, many places in Punjab and Haryana on Monday evening reported air quality indices in 'poor' and 'very poor' categories.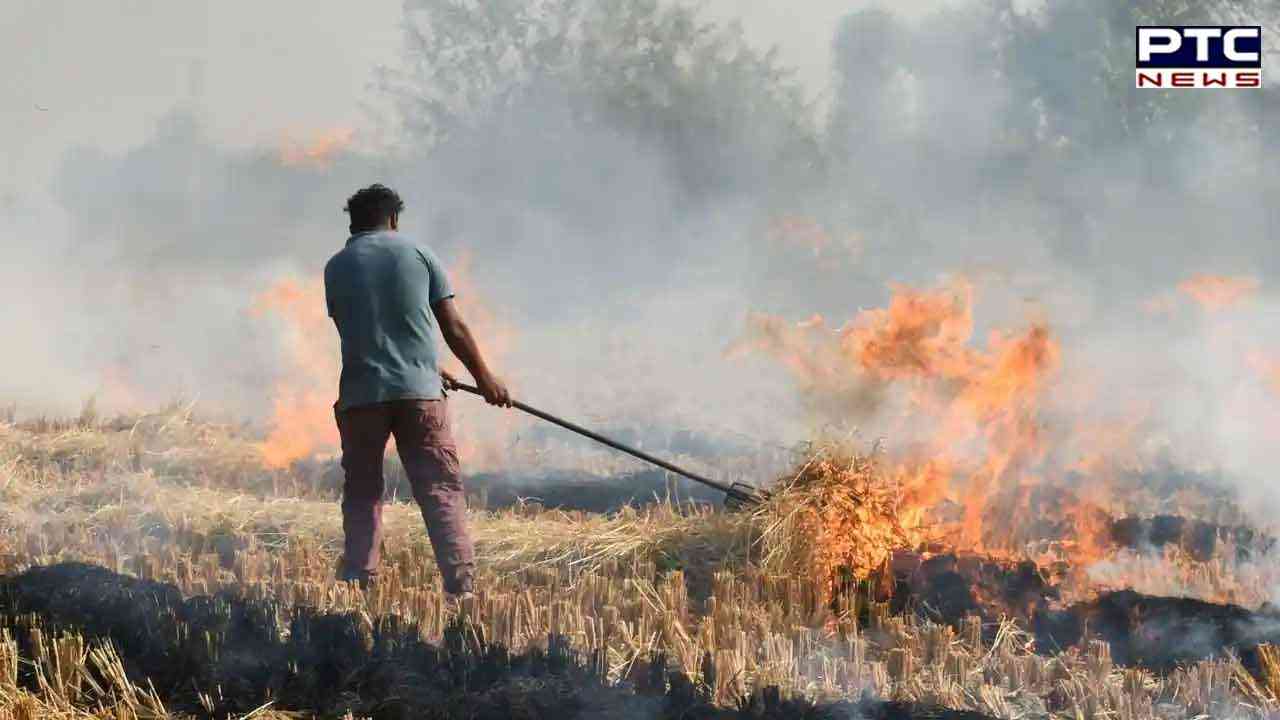 Meanwhile, stubble burning cases in Punjab is more surprising and the maximum cases are from Sangrur.

According to the real time monitoring data from September 15 to October 7, Sangrur district reports 5,025 of the total stubble cases in Punjab.
Meanwhile, Patiala reports 3,091; Tarn Taran 2,973 ; Ferozepur 2,788 ; Bathinda 2,415 ; Barnala 1,849 ; Mansa 1,641 ; Ludhiana 1,501 ; Moga 1,460 ; Amritsar 1,452 ; Muktsar 1,385 ; Faridkot 1,193 ; Kapurthala 1,184 ; Jalandhar 1,116 ; Fatehgarh Sahib 1,035 ; Gurdaspur 825 ; Hoshiarpur 237 ; Ropar 220 , and the lowest 99 in Mohali.
At the same time, the direct effect of stubble is seen on air pollution. Ludhiana has the highest level of AQI at present in Punjab, which is near 188, while Mohali has 182, Bathinda has 171 and Patiala has 165, which comes under the category of sick.
In Chandigarh also the AQI level is in the very unhealthy category, where the AQI level remains close to 250. The same AQI level is beyond 300 in Sonipat and Bhiwani in Haryana.
Also Read: India to host 'No Money for Terror' Ministerial Conference in Delhi
This level is 349 in Sonipat and 302 in Bhiwani. Narnaul has 292, Jind 257, Faridabad 231, Bahadurgarh 227, Gurugram 222 and Charkhi Dadri 221 which is very unhealthy. The fact cannot be denied that most of the districts of Haryana having high AQI level are cities.
- PTC NEWS