Uttarakhand flash floods: The serenity of breathtaking mountains which was the perfect escape from world is now the scene of a heartbreaking story of landslides, falling homes, flash floods and loss of precious lives.
Uttarakhand is currently grappling with landslides, flash floods, swollen river, etc. 
Also Read: Controversy erupts as G20 invitations address 'President of Bharat'; Opposition takes on BJP

In a viral video, which is going rounds on Internet, a Kedarnath pilgrim slipped and fall into swollen Mandakini river while taking a selfie enroute to holy shrine of Kedarnath in Uttarakhand. 
The horrific incident took place on a trekking route near Rambada in Uttarakhand when pilgrim stopped near the Mandakini river to click a selfie.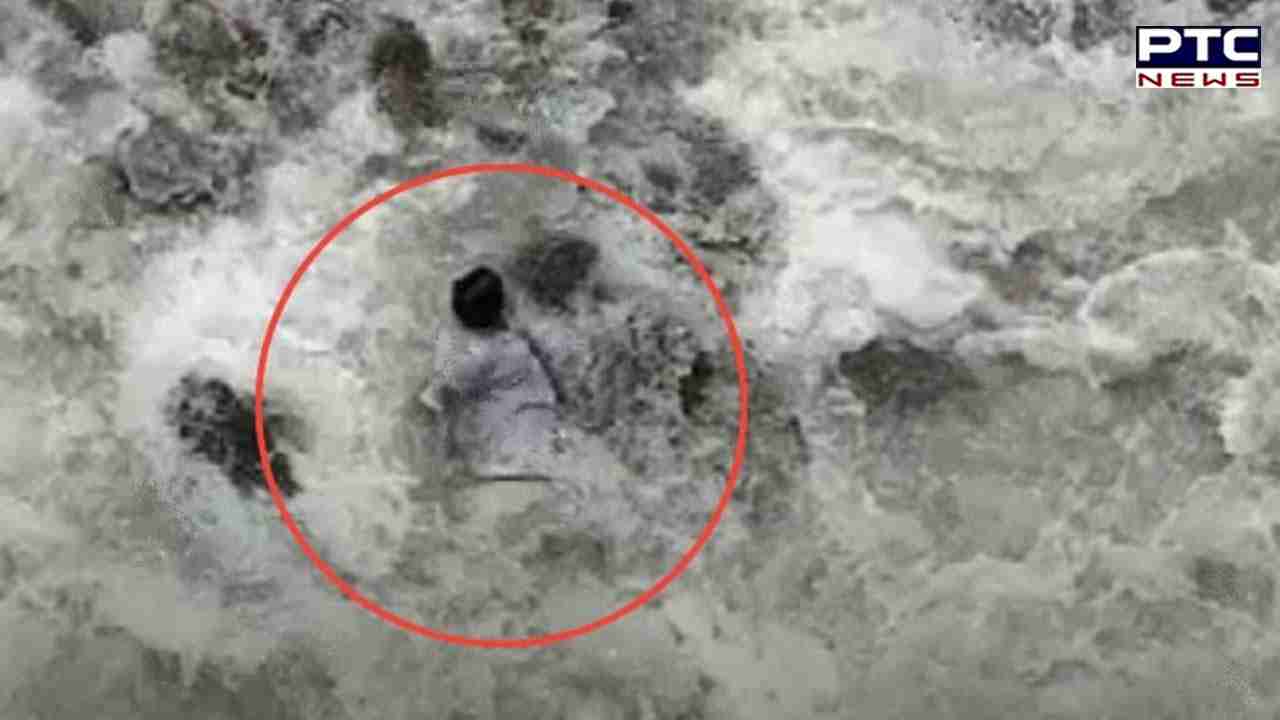 The frightful viral video showed the pilgrim hanging on to boulders battling the Mandakini River's powerful waves and currents. 
The video also showcased his friends, locals and other pilgrims reaching out to him using ropes and wires. Later the man was rescued. 
Also Read: G20 Summit in Delhi: Amritsar to welcome Joe Biden by 7ft- by-5ft hand-made painting

Meanwhile, unprecedented rains and flash floods over the last few months have thrown life out of gear in the region. The commuters are facing troubles due to the landslides, shooting stones, uprooting of trees and heavy rain. The roads are closed and are facing trouble due to the heavy rain here. 
- With inputs from agencies