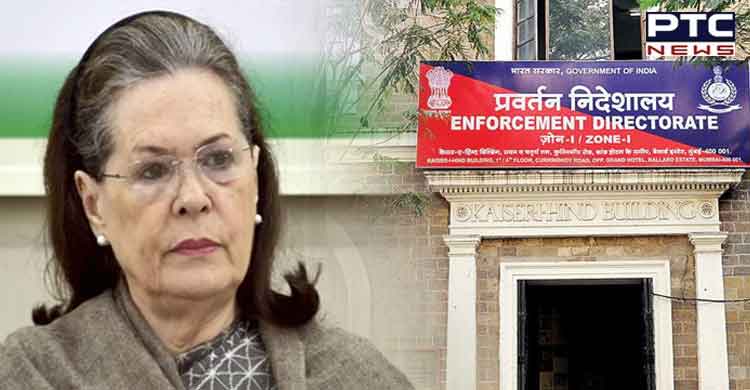 New Delhi, July 27: Congress interim president Sonia Gandhi on Wednesday arrived at the Enforcement Directorate office for the third round of questioning in the National Herald case.

She was accompanied by her daughter Priyanka Gandhi Vadra.
On the second day of her appearance in connection with a money laundering case connected to the National Herald newspaper, the Enforcement Directorate questioned Congress President Sonia Gandhi for more than six hours.
The Congress chief left the agency's office in central Delhi just before 7 pm on Tuesday after recording her statement. She reached the ED office on Tuesday morning with her armed security cover, accompanied by Rahul Gandhi and Priyanka Gandhi Vadra. As Rahul Gandhi left for the protest, Priyanka Gandhi stayed back at the ED's office.
According to officials, on Tuesday, Sonia Gandhi's response was sought to around 30 questions regarding her involvement with the National Herald newspaper and Young Indian Pvt Ltd, the company under investigation.
Her questioning at the agency's office went on for nearly 2.5 hours beginning at 11 am and continuing after a 90-minute lunch break until 7 pm. Sonia Gandhi's questioning was conducted by a team led by additional director Monika Sharma.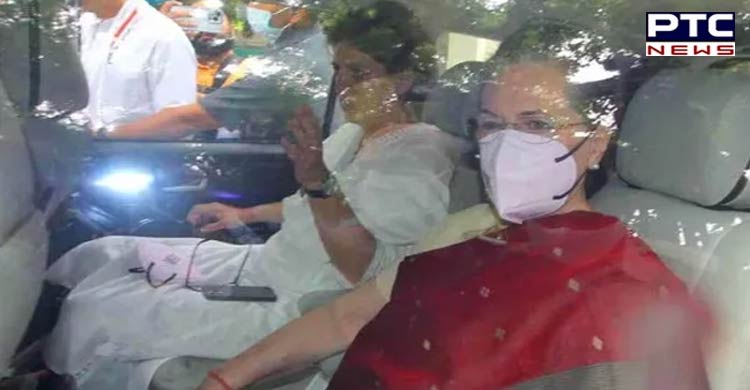 During her questioning, the Lok Sabha MP from Rae Bareli was asked about the functioning and running of the newspaper, the role of its various office bearers, and her and Rahul Gandhi's involvement in the affairs of the National Herald and Young Indian.
Officials said the ED would also confirm her statement with that of Rahul Gandhi, as both are majority stakeholders in Young Indian Pvt Ltd.
Meanwhile, slamming the agency's action, Congress called it a "political vendetta".
Also Read | SC to deliver verdict on pleas challenging Money Laundering Act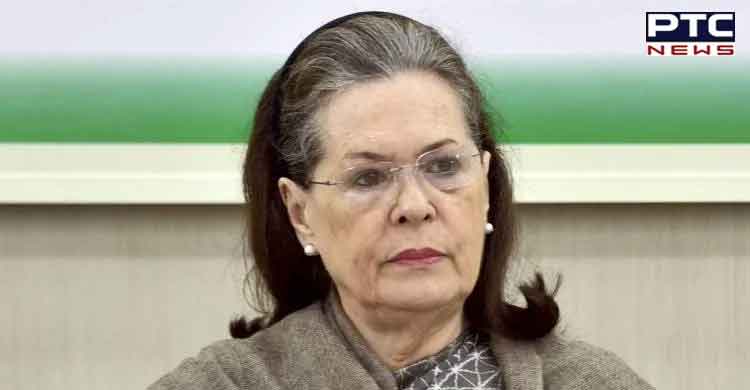 To avoid a breach of law and order, the Delhi Police deployed in large numbers and cordoned off the street leading from Sonia Gandhi's residence to the ED office. There were restrictions put in place for the area's traffic flow.
Rahul Gandhi and Congress MPs gathered at the Vijay Chowk to march to the Rashtrapati Bhavan to draw the President's attention to the alleged misuse of central agencies by the government, however, they were stopped by the police.
"I am not going anywhere. We wanted to go towards the President's house. But the police are not allowing us," Rahul Gandhi stated.
Furthermore, the Delhi Police and personnel of the security forces were caught on camera, manhandling Congress workers and leaders.
On camera, the Delhi Police and members of the security forces are seen beating up Congress officials and workers.
In graphic footage from the Congress's demonstration in the nation's capital, Srinivas BV, the national president of the Youth Congress, was seen being dragged out of his car by the Delhi Police as they tugged at his hair. As the leader attempted to address the journalists gathered there, the cops were seen shoving and pushing him inside their car.
Also Read | J-K: Encounter breaks out between security forces, terrorists in Kulgam
-PTC News