Amid a row over his controversial remarks on Kashmir, Punjab Congress president Navjot Singh Sidhu's political advisor, Malvinder Singh Mali, on Friday resigned from his designation.

It is pertinent to mention that the High command had given an ultimatum to Navjot Singh Sidhu to remove his advisor Malvinder Singh Mali following a row over his controversial remarks including that on Kashmir.
Also Read | Kabul blasts: ISIS claims responsibility for multiple blasts in Afghanistan's Kabul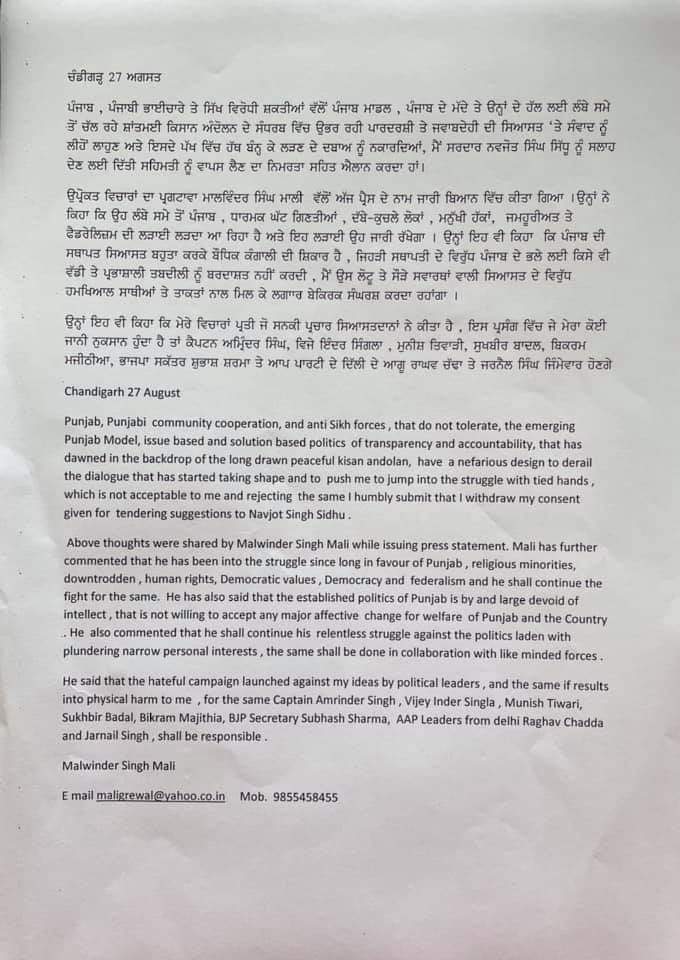 In a letter issued by Malvinder Singh Mali, he wrote: "Punjab, Punjabi community cooperation, and anti-Sikh forces, that do not tolerate, the emerging Punjab Model, issue-based and solution-based politics of transparency and accountability, that has dawned in the backdrop of the long-drawn peaceful Kisan Andolan, have a nefarious design to derail the dialogue that has started taking shape and to push me to jump into the struggle with tied hands, which is not acceptable to me and rejecting the same I humbly submit that I withdraw my consent given for tendering suggestions to Navjot Singh Sidhu."
Also Read | Prices of dry fruit shoot up as imports from Afghanistan disrupted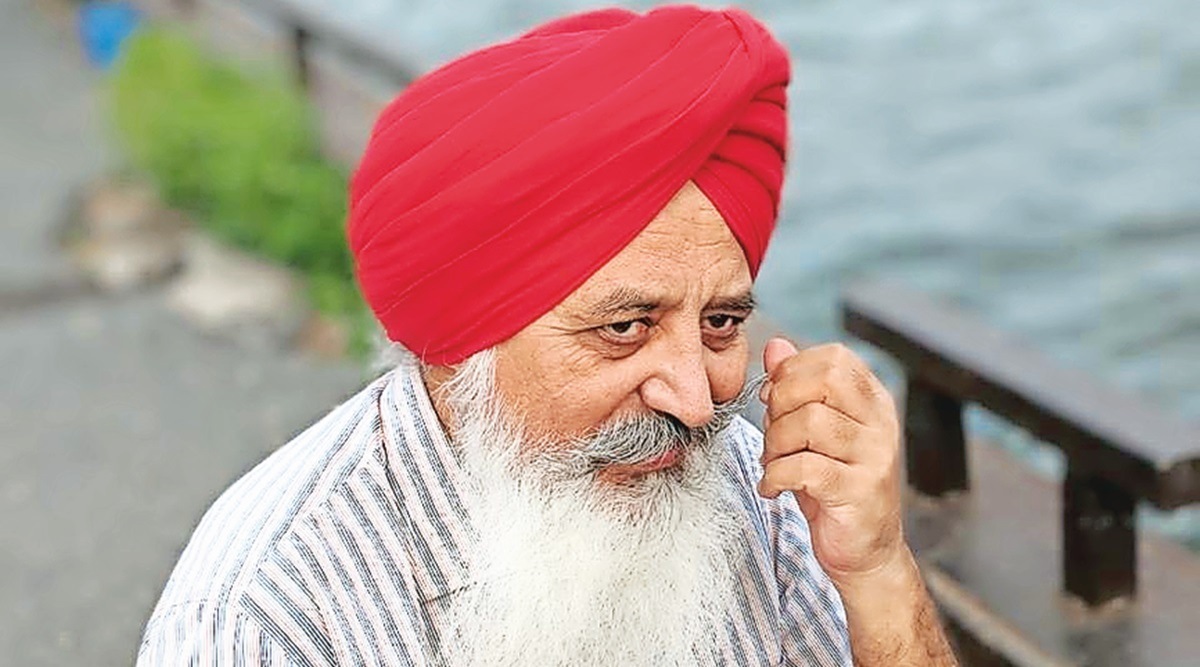 The above thoughts were shared by Malwinder Singh Mali while issuing a press statement. Mali further commented that he has been in the struggle for long in favour of Punjab, religious minorities, the downtrodden, human rights, Democratic values, Democracy and federalism and he shall continue the fight for the same.

"He has also said that the established politics of Punjab is by and largely devoid of intellect, that is not willing to accept any major effective change for the welfare of Punjab and the Country," the statement added.
He also commented that he would continue his relentless struggle against the politics laden with plundering narrow personal interests, the same shall be done in collaboration with like-minded forces.
Meanwhile, Mali, after issuing a letter, took to Facebook and wrote: "What is the difference between appointed, nominated, and recognized? I think that Navjot Sidhu formally recognised these intellectual people for advice. When there is no appointment letter with terms &conditions, salary and perks then how can we explain these appointments in the real sense of the word "Appointment". So, in the real sense of the word, they are recognised not appointed as advisers."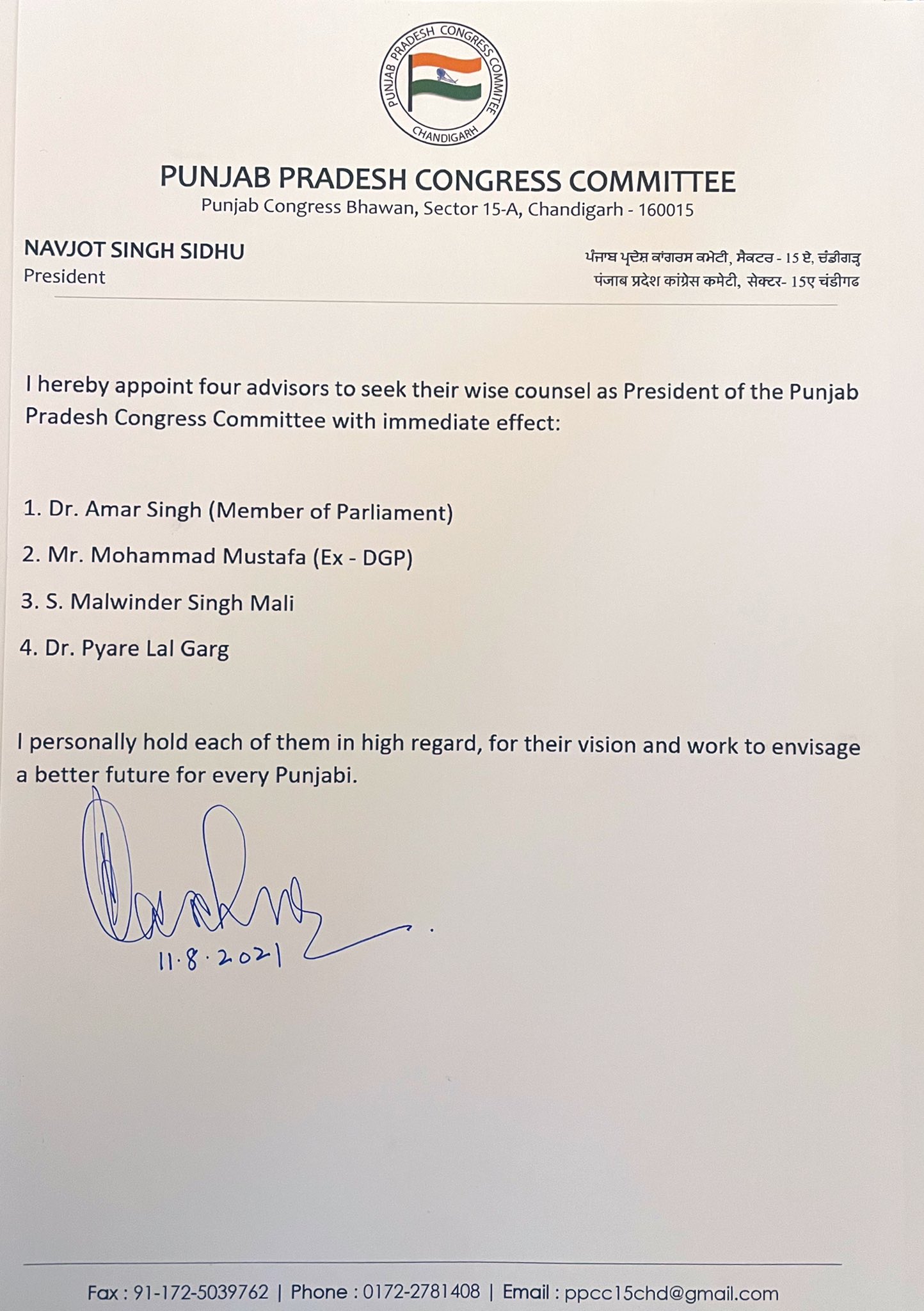 Circular issued by Sidhu
However, Navjot Singh Sidhu had clearly stated, in its circular issued on August 11, that "I hereby appoint four advisors to seek their wise counsel as President of the Punjab Pradesh Congress Committee with immediate effect: Dr. Amar Singh (Member of Parliament), Mr. Mohammad Mustafa (Ex-DGP), S. Malwinder Singh Mali, and Dr. Pyare Lal Garg."
-PTC News