How much tax do you pay on petrol and diesel? Delhi and Kolkata recently became cities where a litre of petrol now costs Rs 100 or more. The Oil marketing companies on Thursday increased the prices of petrol and diesel in India for the second consecutive day and for the fifth time in July.
Petrol became even costlier by 35 paise while the diesel gets costlier by 0.09 paise. While petrol and diesel prices in India continued to trouble the common man, there has been no justification from the Centre.
Also Read | Gold and Silver prices in India: Gold falls for first time in six days, silver declines too
Do you know how much money you are paying as a tax for a litre of petrol and diesel?
As per the report, over Rs 32 of the total amount goes to the central government as a tax while the state government charges nearly Rs 19.27 as a tax. This is for one-litre petrol.
It seems the central government is charging heavy taxes from fuel consumers who are suffering from petrol prices. Also, it means if the entire tax amount would be withdrawn, the petrol will cost at a price less than half the current retail price.
Also Read | Petrol and Diesel prices in India hiked for second consecutive day
On the other hand, the central government charges a tax of over Rs 31.80 on a litre of diesel while the state government charges a tax of over Rs13.08. For diesel, the taxes contribute around 45 per cent of the final retail price.
Several political leaders in the ruling government blame it on the international crude prices for making petrol and diesel prices burning in India. However, a report stated that the actual reason behind this was the high rate of taxes imposed by both central and state governments.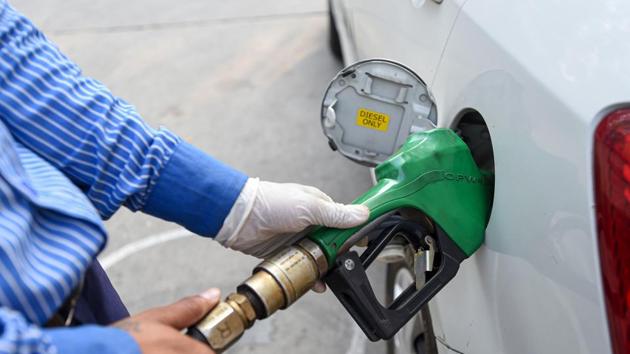 The fuel prices comprise several components including freight charges, excise duty, Value Added Tax or VAT, dealer commission etc. Likewise, the changes in international crude oil prices and foreign exchange rates also impact the retail price of petrol and diesel.
-PTC News