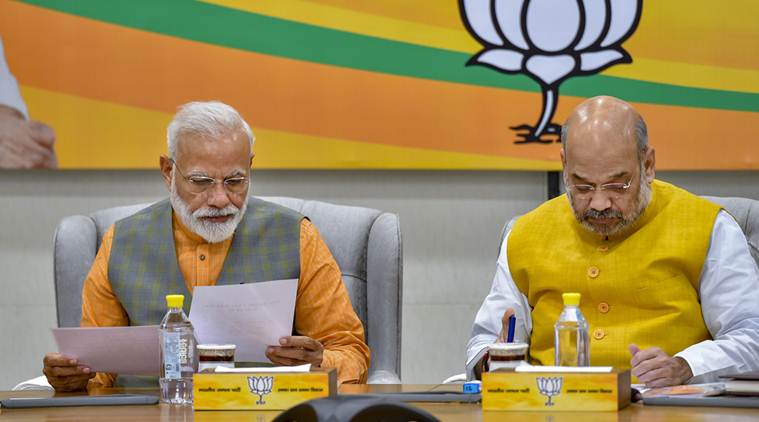 PM Modi: Congress Manifesto is a Hypocrisy Document
While addressing his second rally in Arunachal Pradesh on Wednesday, Prime Minister Narendra Modi said that Congress Manifesto is a bundle of lies. He called the manifesto as a "hypocrisy document" which was "full of lies".
Also Read: Congress govt cheated and betrayed trust of Pbis by reneging on each and every promise made to them
During the rally, Prime Minister cited Congress Manifesto for the 2004 Lok Sabha Elections and said that it promised electricity for every house by 2009. He further said that even until 2014, more than 18,000 houses were without electricity.
Narendra Modi further said that the Congress party was just fooling farmers for votes whereas BJP has always been supporting farmers.
Also Read: Sukhbir Badal announces 23 member core-committee for Haryana
Congress President Rahul Gandhi on Tuesday released his party's manifesto for the upcoming Lok Sabha polls. In the manifesto, the party promises jobs, relaxation to farmers and Rs 72,000 per annum to poor families.
Also Read: Traffic stands still as lakh protesters march in Delhi
The Lok Sabha Elections and the state assembly will be held on April 11.
- PTC NEWS