PTC News Desk: Nationalist Congress Party (NCP) supremo Sharad Pawar has announced his daughter Supriya Sule and party leader Praful Patel as working presidents of the party.
Supriya Sule has been given responsibility for Haryana and Punjab.
Pawar made the news at the party's 25th anniversary, which he and PA Sangma formed in 1999.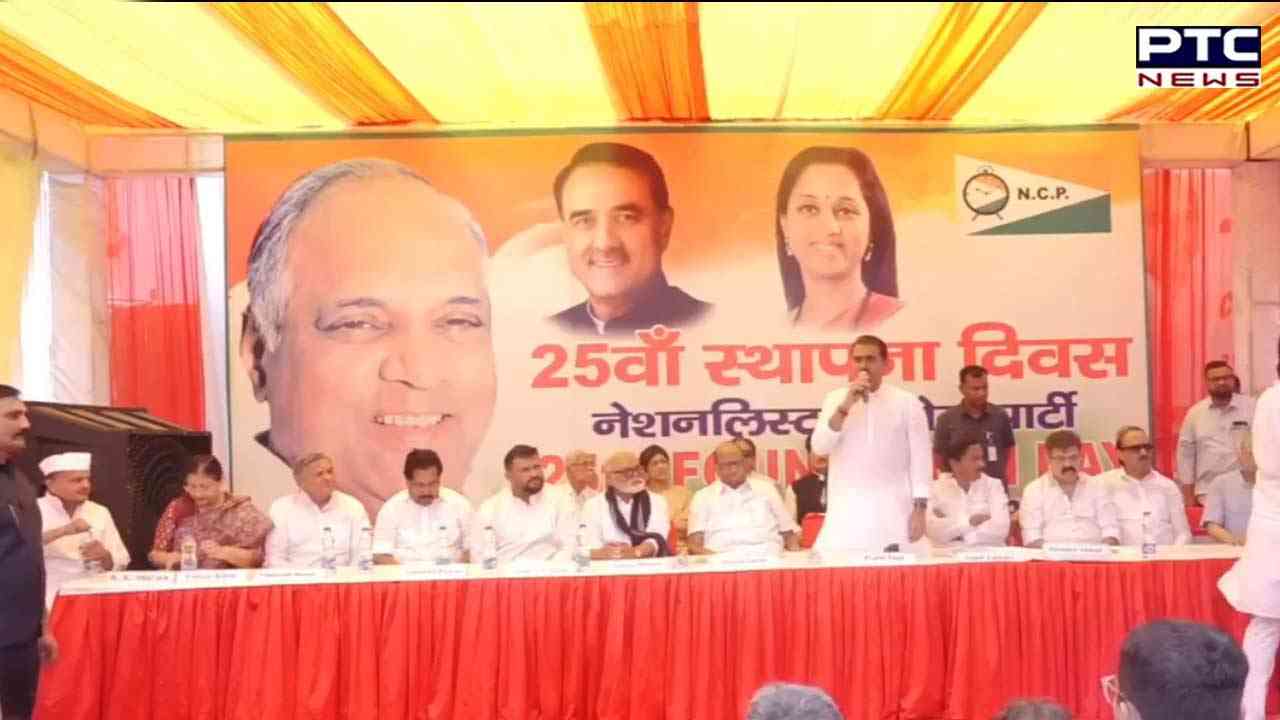 Ajit Pawar, a significant player in NCP, was there when the announcement was made.
Sharad Pawar volunteered to resign from the party's presidency last month, followed by fervent remonstrations from the party members as well as other political leaders.
About Supriya Sule


Born on June 30, 1969, in Pune, Supriya Sule is an Indian politician from the Nationalist Congress Party. Her statewide fight against female foeticide propelled her to prominence. She organised padayatras, college events, and competitions to raise awareness.
She has actively led rallies around Maharashtra on issues such as female foetus, abortion, the dowry system, and women's empowerment.
She also made headlines for introducing a private member's Bill in the Lok Sabha to legalise same-sex marriage and provide LGBTQIA couples with the same marital rights as heterosexual couples.
She has done a BSc degree in microbiology at Jai Hind College in Mumbai. The NCP supremo's daughter married Sadanand Bhalchandra Sule on 4 March 1991 and has two children – a son named Vijay and a daughter named Revati. 
She is quite active on Twitter.
Also Read | India dominates digital payment landscape; tops list of five countries
- PTC NEWS