Mohali, April 18: In a joint operation by the Punjab and Delhi Police, two more aides of fugitive radical preacher and Khalistan leader Amritpal Singh have been arrested in Punjab's Mohali district.
The arrested aides of the Waris Punjab De head were identified as Gurjant Singh and Nisha. The Crime Investigation Agency (CIA) staff of the Punjab Police and a team of the Delhi Police chased a car and surrounded it outside Kothi No. 1136 in Sector 89, Mohali.
In what was seen as a major breakthrough amid the continuing manhunt for Amritpal Singh, the Punjab Police earlier arrested his close aide Joga Singh from Sirhind in Fatehgarh Sahib district.
"The Punjab Police arrested 'Waris Punjab De' chief Amritpal Singh's main aide Joga Singh from Sirhind. He was arrested in a joint operation by the Amritsar police rural and Hoshiarpur police," DIG Border Range Narinder Bhargav said at a press briefing on Saturday.
According to the police, Joga Singh gave Amritpal shelter, helped him escape from Delhi and then brought him back to Punjab.
"This is the person who took Amritpal from the time he was reported absconding, beyond Delhi, gave him shelter and then brought him back to Punjab. He wasn't booked under NSA (National Security Act). He will be produced in the Hoshiarpur court. Joga Singh's intention was to stay low in some areas of Haryana," said Narinder Bhargav.
Earlier, the Punjab police arrested Papalpreet Singh, a close aide of the fugitive Khalistan leader, and he was brought to Assam's Dibrugarh Central Jail.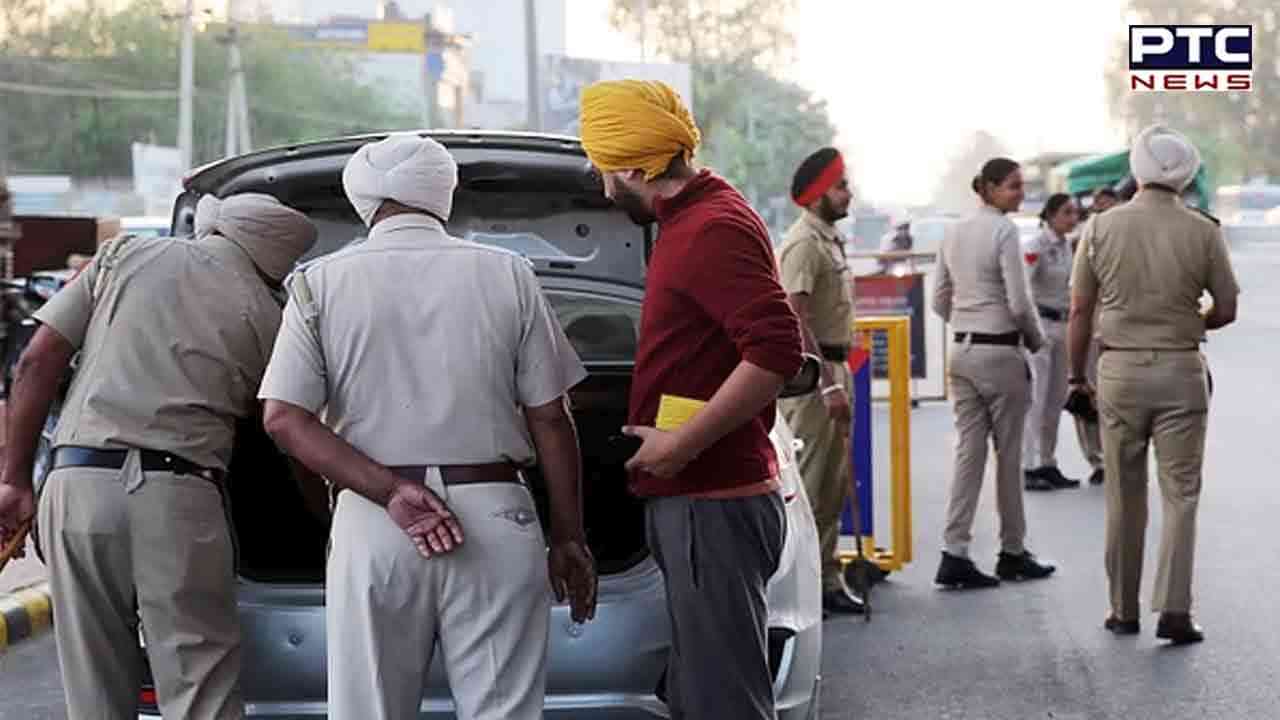 Briefing the media on the capture of Amritpal's close aide, Punjab's Inspector General of Police (IGP), Headquarters, Sukhchain Singh Gill said Papalpreet was arrested under the National Security Act (NSA).
"Papalpreet Singh, the main associate of Amritpal Singh was arrested by Amritsar Rural Police from the Kathu Nangal area. The arrest was made under the National Security Act. Apart from being an associate of Amritpal, he was also wanted in six cases," Gill said, adding that action against him will be taken as per the law.
Papalpreet was seen with the fugitive Khalistan leader in several photographs that surfaced after the duo escaped the dragnet cast for them by the state police.
In an unverified video on March 30, the 'Waris Punjab De' chief said he was not "a fugitive" and would soon "appear in front of the world".
- ANI