Chandigarh June 8: The Punjab Vigilance Bureau (VB) during its ongoing campaign against corruption in the state, on Thursday arrested a Sanitary Inspectors Jatinder Vij, posted at Zone-D, Municipal Corporation Ludhiana for demanding and accepting a bribe of Rs 4,000.
Also Read: Ludhiana court blast: Explosion outside Ludhiana district court complex, one injured
Disclosing this here today, a spokesperson of the VB said the above said official have been arrested on the complaint of Mahi Ram, resident of Tower Colony, near Grain Market, Ludhiana, a permanent resident of village Hindbathi, district Damo, Madhya Pradesh.
Giving details he added that the said complainant has approached the VB and informed that he used to collect waste items like bottles, plastic and iron materials from the garbage dump near Bus Stand Ludhiana but the Sanitary Inspector was demanding Rs 15,000 monthly as bribe from him to pick waste materials. The complainant further informed that the above said accused had already taken Rs 8,000 from him as a first instalment of bribe and demanding more money.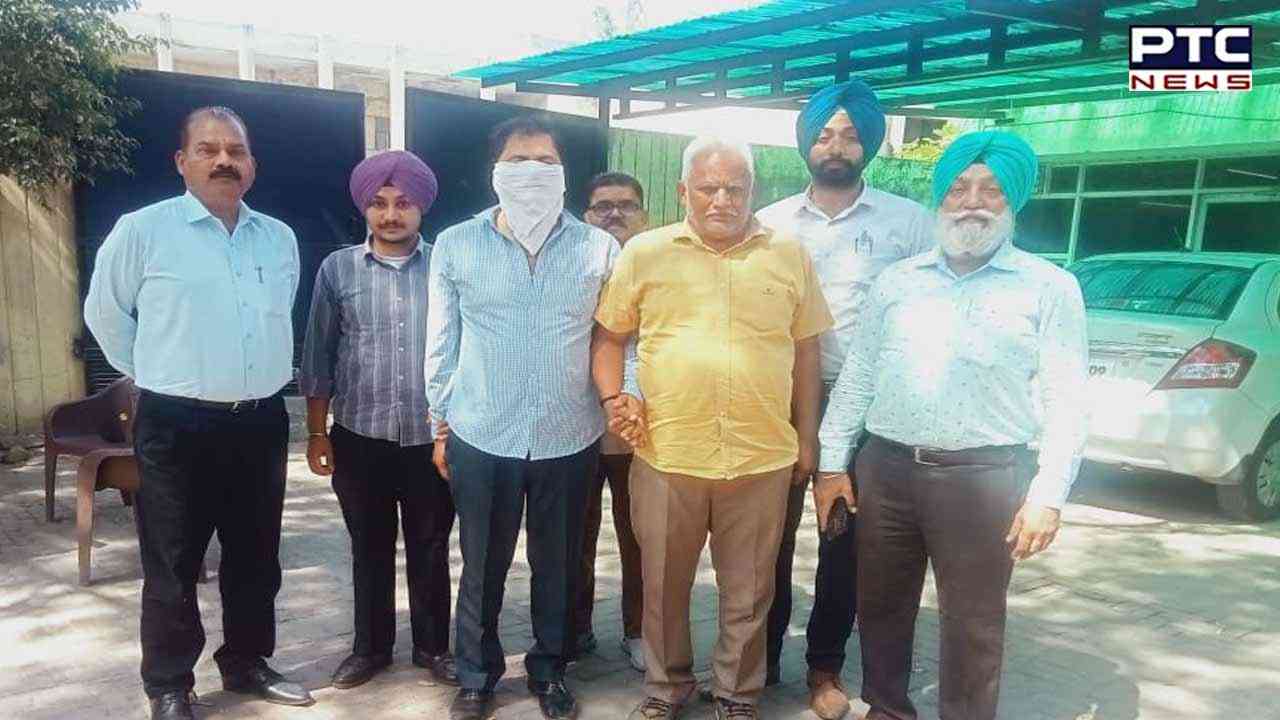 The spokesperson informed that after preliminary investigation into the allegations, a VB team from Ludhiana range laid a trap and the accused Inspector was arrested on the spot while taking Rs 4,000 as a second instalment of bribe from the complainant in the presence of two official witnesses. In this regard a case under prevention of corruption act has been registered against the said accused at VB police station, Ludhiana range. He would be produced in the local court tomorrow. Further investigation in this case was under progress, he added.
- PTC NEWS