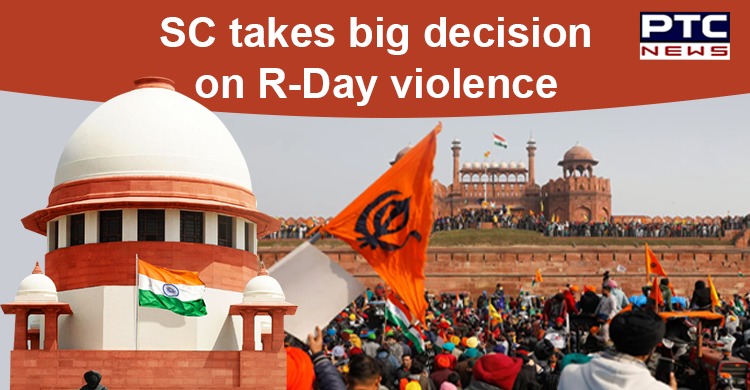 R-Day Violence: Violence had erupted at the Red Fort and a major clash occurred between Delhi Police and Farmers on 26th January 2020, Republic Day.
Also Read | Delhi Police announces cash prize on info of Deep Sidhu and 8 others

A lot of petitions were filed in Supreme Court asking for an investigation in the matter.
The Supreme Court on Wednesday has refused to entertain a batch of petitions seeking an investigation into the violence that broke out during farmers' tractor rally in Delhi.
The SC bench headed by Chief Justice SA Bobde and comprising Justices AS Bopanna and V Ramasubramanian allowed petitioners to file a representation before the Centre.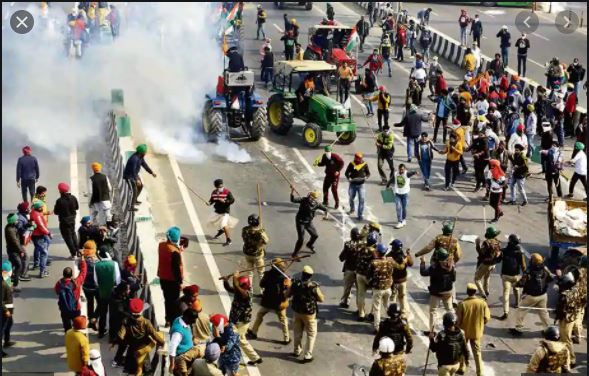 The court cited Prime Minister Narendra Modi's statement that law will take its own course, and said the government is already inquiring into the matter and it is apparent that it will also take necessary action. "We read PM statement in the press that the law will take its own course," the Chief Justice said.
Also Read | Stage collapse at farmers' Mahapanchayat, Leader Tikait and others fall
In connection with the violence at hoisting of flag at Red Fort, the Delhi Police has announced that anyone who gives information leading to Deep Sidhu, Jugraj Singh, Gurjot Singh & Gurjant Singh will be awarded with cash prize of Rs 1 lakh. And anyone who leads to arrest of Jajbir Singh, Buta Singh, Sukhdev Singh & Iqbal Singh will be awarded Rs. 50,000. Delhi Police has mentioned that they were involved in Jan 26 violence at Red Fort during the farmers' tractor rally.
So far, at least five pleas have been filed in the top court seeking action against people who were involved in R-Day violence.

"The protestors cannot be allowed to put the government and people at ransom and undertake violence in the name of protest. The freedom of expression and protest cannot be absolute and must consider the rights of others," a plea mentioned.
Another petitioner requested SC to issue directions to register FIR against persons or organization responsible for dishonoring the national flag. "Unfortunately, the tractor march took a violent turn leaving injuries and destruction of public property. This incident also effected the daily life of the public. Internet services were interrupted as government ordered the operators to suspend the same," stated the plea on R-Day violence.
-PTC News