Apple's "Scary Fast" Event: In an eagerly awaited announcement, Apple Inc. unveiled a new iMac, laptops, and the third generation of its in-house Mac processor line, known as the M3 chip. The M3 chip offers significant enhancements in both overall performance and graphics processing power.
This new lineup of chips is built using cutting-edge 3-nanometer manufacturing technology, which allows for more efficient handling of graphics processing, as revealed by Apple in a presentation on Monday. The base model of the M3 chip boasts eight main cores, the processing engines on the chip, along with an additional 10 cores dedicated to graphics processing.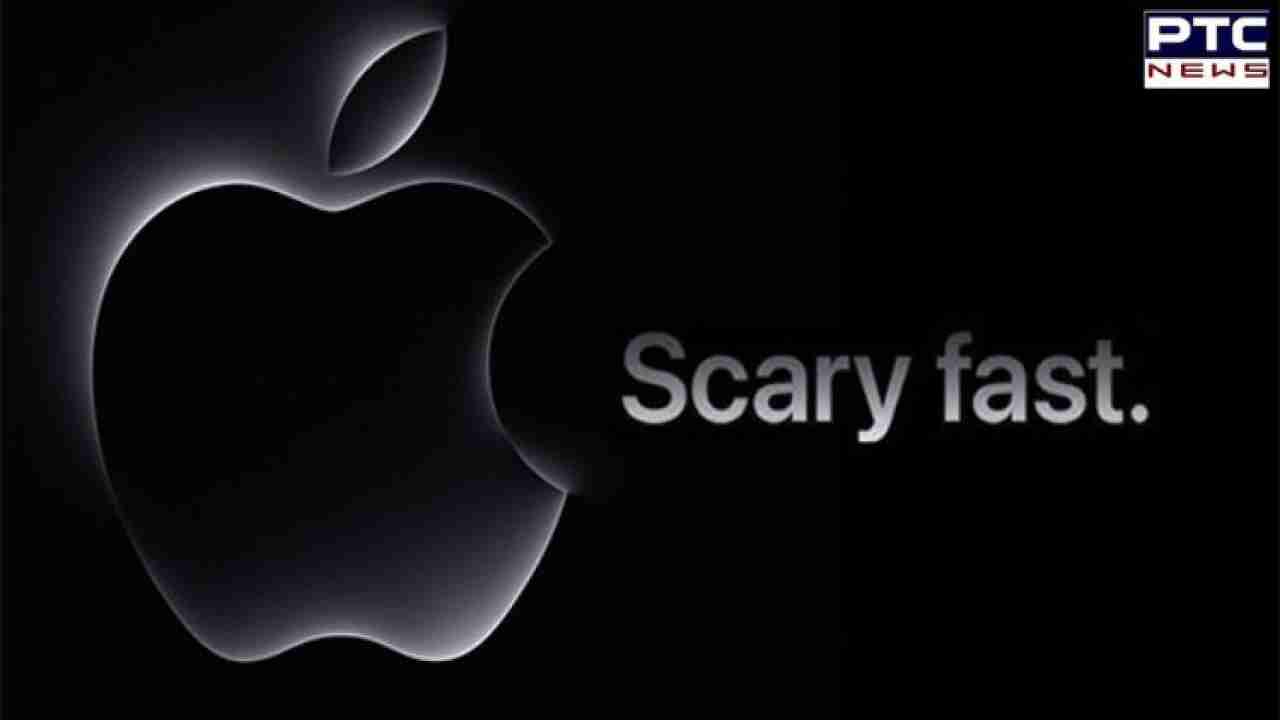 This announcement was part of an event branded as "Scary Fast," a departure from Apple's typical product unveilings and scheduled for 5 p.m. California time.
Additionally, Apple introduced new MacBook Pro models that will be powered by the M3 processors. These models are expected to deliver even greater performance while maintaining a remarkable 22 hours of battery life, according to Apple. The company also showcased a version of its 24-inch all-in-one iMac that runs on the M3 chip.
Apple's in-house semiconductor business, referred to as Apple Silicon, has proven to be a valuable asset. After transitioning from Intel Corp. components to its own chips in 2020, Apple witnessed a substantial increase in Mac computer sales, buoyed by heightened tech spending during the pandemic.
However, in recent quarters, Apple experienced a decline in revenue and faced intensified competition. The launch of the M3 chip aims to restore Apple's competitive edge in the industry and revitalize its Mac business.
Data compiled by Bloomberg forecasts a 5% increase in Mac sales during the holiday quarter, with a 5.5% growth in revenue for the fiscal year that commenced this month.
The shift to the M3 chip represents the first instance of a high-volume computer manufacturer, including Apple, transitioning to the 3-nanometer technology. This advanced manufacturing process allows for more transistors to be packed into a smaller space, thereby enhancing performance while conserving battery life.
Apple also introduced two other variations of the M3 chip - the M3 Pro and M3 Max, which are designed for high-performance machines. The M3 Pro chip features a central processing unit with 12 cores and 18 graphics cores. The M3 Max boasts 16 main cores and an impressive 40 graphics cores, making it 80% faster than the previous M1 chip introduced in 2021.
Apple's announcement comes amid increasing activity in the computer processor industry. Intel, Apple's former partner, delivered an optimistic forecast last week, resulting in a surge in its stock price. Companies like Nvidia Corp. and Advanced Micro Devices Inc. are developing new processors based on Arm Holdings Plc technology, while Qualcomm Inc. recently unveiled a laptop processor it claims is faster than Apple's M2 chip.
- With inputs from agencies
Join Whatsapp Channel