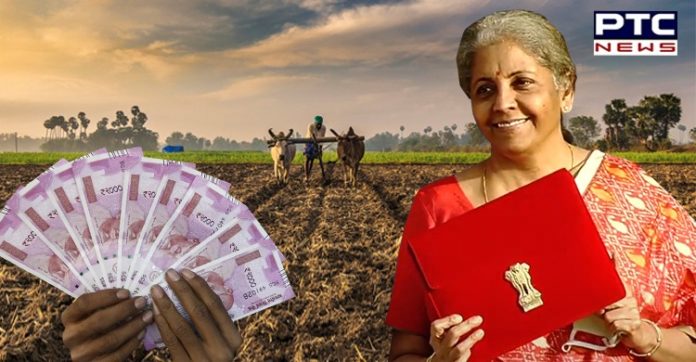 Union Budget 2021: Today, Finance minister Nirmala Sitharaman announced the Union Budget for the year 2021.
Also Read | Nirmala Sitharaman to present Union Budget 2021 today

This year, it is the 3rd budget to be presented by Nirmala Sitharaman and 9th budget of the Modi government.
The budget was paperless as the Finance Ministry decided not to print the budget documents because of the Covid pandemic.
Union Finance Minister Sitharaman said that the preparation of the Budget 2021-22 was undertaken in circumstances like never before.
Presenting the budget, FM Sitharaman said that the Modi government is committed to the welfare of farmers.
Also Read | Budget session 2021: This decade should be fully utilised, says PM Narendra Modi
The Finance Minister stated, "The MSP regime has undergone a change to assure price that is at least 1.5 times the cost of production across all commodities,"
Adding,"43.36 lakh wheat growing farmers benefited from govt procurement under MSP as against 35.57 lakh previously,"

"Amount paid to farmers for wheat procurement was increased. ₹75,060 crore paid to farmers for wheat procurement in 2020-21," Sitharaman said.
"Agri procurement has increased steadily, benefiting farmers," she added.
In Union Budget 2021, FM Sitharaman said the budget proposals rest on six pillars. These are Health and Well-Being, Physical and Financial capital and infrastructure, Inclusive Development for Aspirational India, Reinvigorating Human Capital, Innovation and R&D, and Minimum Government, and Maximum Governance.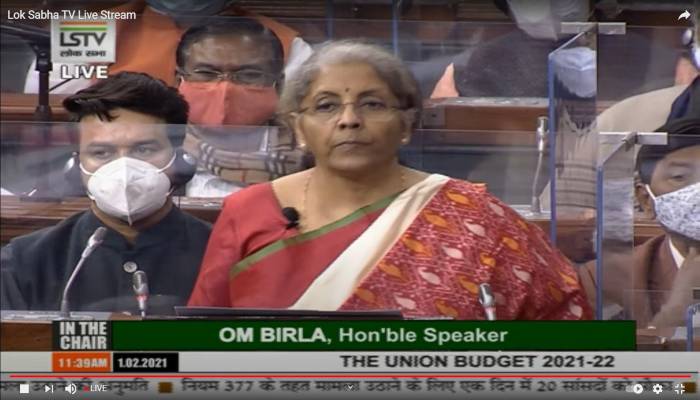 The Highlights of Union Budget 2021 include:
Govt proposes to relax norms to attract more foreign investment in infrastructure sector: FM
FM proposes tax exemption for aircraft leasing cos; tax exemption for notified affordable housing for migrant workers.
Govt proposes to review over 400 old exemptions in indirect taxes; to begin extensive consultation from October 2021: FM
Govt proposes to relax norms to attract more foreign investment in infrastructure sector: FM
NRI who return to India face difficulty. I propose to amend rules to remove double taxation: FM
Senior citizens above the age of 75, who have only pension and interest from FDR, will not need to file returns.
FM announces voluntary vehicle scrapping policy to phase out old vehicles; fitness tests after 20 yrs for personal vehicles.
Covid led to weak revenue inflow but a high outflow to manage the pandemic: FM
Pipelines of GAIL (India) Ltd, Indian Oil Corp (IOC) and HPCL will be monetized: FM