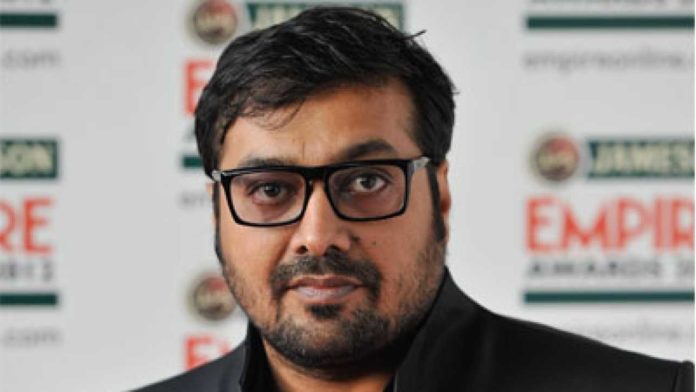 Filmmaker Anurag Kashyap today said that people may see many things happening in daily life but when the same is presented in a film then it is criticised.
On a question from the audience that why he uses abusive terms in films, the filmmaker pointed out that it is not used deliberately but are set in a natural way.
"Abuses are not deliberately used in my films. I let things happen in natural and organic way. I have tried for the first time that no such thing should be there in the film 'Mukkabaaz'," he said.
"We have become like this that we can see and hear such things in our routine life but not in film, as if the entire burden of the society on films. Many things may happen in the country but if they are screened in cinema, then the society will be ruined," he added.
Kashyap, who has been credited as a director, producer, writer and actor, said that his epic two-part film "Gangs of Wasseypur" was life changing films for him.
"The very source of this film was Italian film Best of Youth. 'Gangs of Wasseypur' came to me at a time when I wanted to explore more," he said, adding, that the film showed the changing political narrative of the country.
He said what he cannot say through narrative or dialogues in the film, he then expresses through songs.
Kashyap said he draws motivation from people like Ram Gopal Varma, who do not stop and continue with for their work while being unfazed by others.
Kashyap also shared his experience of working for his film "Gulaal" in Rajasthan, the state which saw fierce protests in recent days over Sanjay Leela Bhansali's "Padmaavat" from various Rajput groups, including Karni Sena.
The filmmaker, who himself is a Rajput, said he along with actor Raj Singh Chaudhary visited Rajasthan and met several erstwhile royal people and found that they were handing in balance.
"We travelled a lot and met many people. That time was a very different time. Broken down palaces and things were there. I came to know about the history. People were living so much in the past and they were not progressing... They were stuck," he said.
"I met so many royals and they all told me the story of Roothi Rani. Eveyone's Roothi Rani had its own story and everyone claimed that they were her ancestors. If there is a story with glory, everyone become ancestors... All are coming from one lineage," he added. PTI