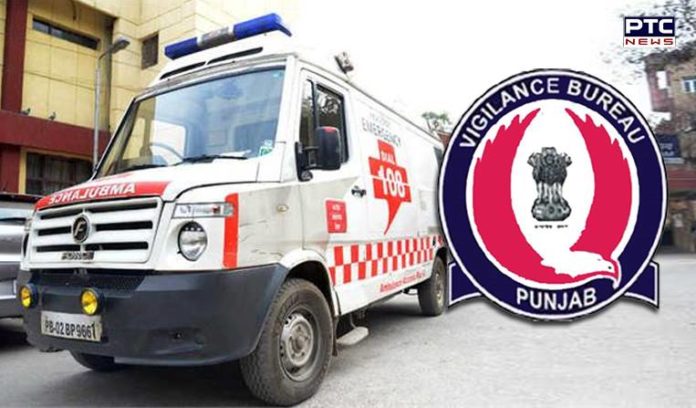 Vigilance Bureau Conducts Surprise Checking Of 'Dial-108' Ambulances In Punjab
The Vigilance Bureau conducted a surprise checking of 108 telephone facility ambulances in Punjab.
During the drive, it was found that the collapsible stretchers were not in working condition in most of the ambulances and even pulse Oxymeters were not working properly.
Also, the air conditioning system, inverters and other necessary equipment like gas cutter, fire extinguishers etc. were found non-functional or outdated in many Ambulances, even in some cases the spare tyre was also missing.
Most of the ambulances have only one cylinder that was containing Oxygen and the second cylinder was found empty in almost all the Ambulances.
Also, vehicle maintenance and hygiene was in poor condition. And in some cases, drivers and paramedics were not wearing proper uniforms. Apart from this, vehicles are nearly 8-10 years old.
Chief Director-cum-ADGP, Vigilance Bureau Mr. BK Uppal disclosed that they received a lot of complaints about the poor conditions and working of these ambulances and that is why they conducted a surprise checking.
Also read: Patiala: 36 cases of Dengue reported in the Royal City since August 1
This was done to provide better health services to the general public in state.
He said that this special drive was conducted to inspect the condition of the vehicles along with specified equipments installed and other instructions for the staff deputed with these Ambulances. Only off road ambulances were inspected during this drive.
The Vigilance Bureau has taken note of all short comings and further roped in health department officials to check all ambulances thoroughly.
-PTC NEWS