Derna, September 18: The United Nations has revised its earlier reported death toll from the devastating floods in Libya. Initially, the United Nations Office for the Coordination of Humanitarian Affairs (OCHA) had reported 11,300 fatalities, but it has now been corrected to 3,958, according to a CNN report.
The updated figures, released on Sunday morning by OCHA, rely on data from the World Health Organization (WHO). The revised report also states that more than 9,000 people remain unaccounted for, as reported by CNN.
In contrast, OCHA's previous report had relied on figures from the Libyan Red Crescent, which cited the death toll as 11,300. Farhan Haq, deputy spokesman for the UN Secretary-General, clarified the shift, stating, "We're going with figures just verified by WHO."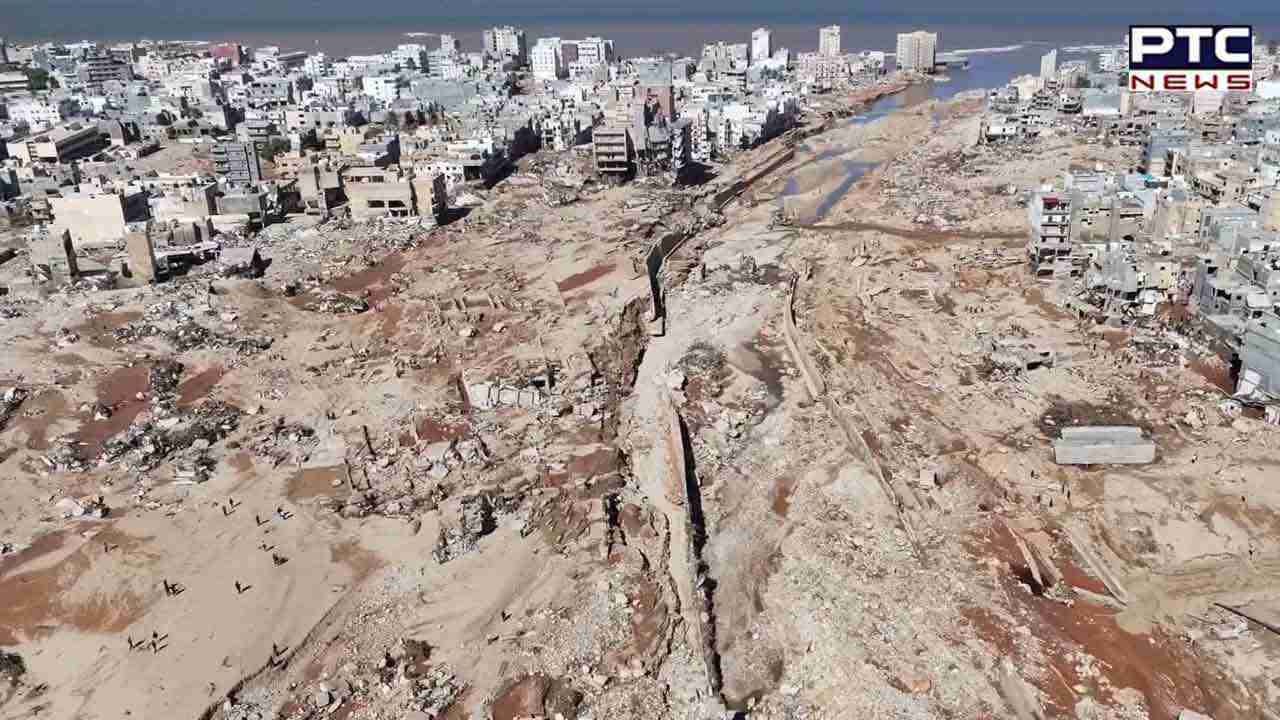 However, the Libyan Red Crescent Society disputed ever providing such high death toll numbers to the UN regarding the flooding in Derna. Haq explained, "In a lot of different tragedies we end up revising our numbers. So that's just what's happening here."
He emphasised that the UN's figures are continually reassessed, and the death toll can fluctuate in either direction.
Meanwhile, in Derna, where the catastrophic aftermath of the flooding is evident, rescue teams are working diligently to clear the way for further relief efforts. Helicopters are scanning the sea for bodies, while excavators are striving to remove obstacles that hinder rescue operations.
Derna, with an estimated population of at least 120,000, witnessed entire districts being swept away or buried in thick mud after two dams south of the city burst, releasing torrents of floodwater down a normally dry riverbed.
The UN's humanitarian affairs office has initiated a USD 71 million appeal to assist those affected by the disaster. The World Health Organization is also taking action by delivering emergency aid to nearly 250,000 people in eastern Libya. This aid includes essential medicines, surgical supplies, and body bags.
Saudi Arabia and Russia have contributed aid flights, including mobile hospitals, while an Italian naval ship arrived in Derna with supplies such as tents, blankets, water pumps, and tractors.
- ANI