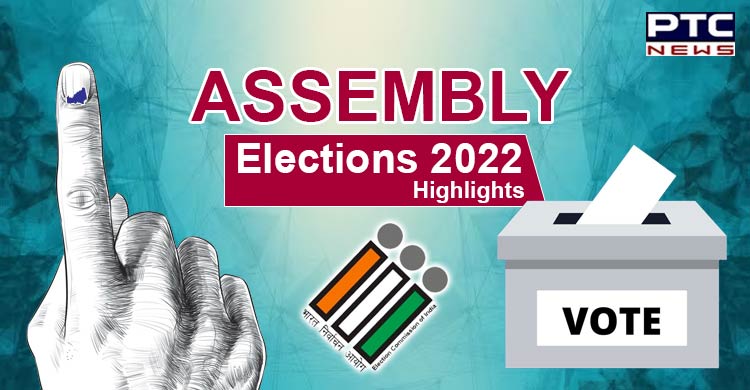 Assembly Elections 2022 Highlights: Ahead of Assembly Elections 2022 in Punjab, Uttar Pradesh, Uttarakhand, Goa, and Manipur, the Election Commission of India allows public meetings with 50 percent capacity indoor and 30 percent outdoor.

Congress leader Rahul Gandhi on Sunday announced that Charanjit Singh Channi will be the Congress party's CM face in Punjab.
Also Read | Travel groups ask Joe Biden to end Covid-19 testing for vaccinated US-bound passengers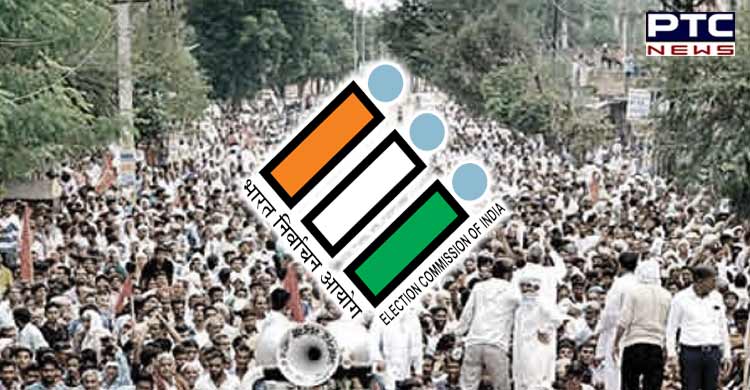 Meanwhile, Prime Minister Narendra Modi's virtual meeting and all BJP programs including the release of poll manifesto, and Union Minister Nitin Gadkari's meeting, stand cancelled, announced Goa CM Pramod Sawant.
Also Read | DD Sports will not air Beijing 2022 Winter Olympics opening and closing ceremony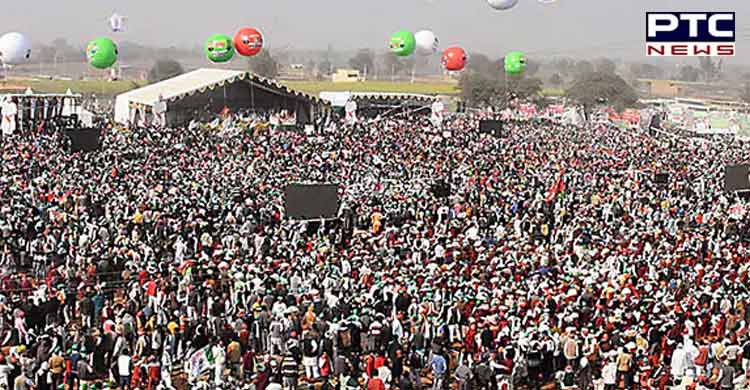 Assembly Elections 2022 Punjab, Uttar Pradesh, Uttarakhand, Goa, and Manipur Highlights:
17:05 pm | Samajwadi Party Chief Akhilesh Yadav to also contest from Mubarakpur Assembly constituency in UP Elections 2022.
16:46 pm | Days after Congress hinted at their plans of construction of a Muslim University in the state, PM Modi slams the suggestion; calls it 'appeasement'. : Uttarakhand Elections 2022.
16:25 pm | ECI team led by CEC Shri Sushil Chandra along with ECs Shri Rajiv Kumar & Shri Anup Chandra Pandey reached Imphal on a two-day visit to take stock of poll preparedness for forthcoming State Assembly Elections in Manipur.
16:05 pm | I want Samajwadi Party to win in the upcoming Uttar Pradesh Assembly elections. If people support him, then there is a chance of Akhilesh Ji winning in this election: West Bengal CM Mamata Banerjee, in Kolkata
15:30 pm | From Lalitpur to Saharanpur, senior officers have taken ID cards of junior employees for fake postal ballot votes. We'll complain about this to the Election Commission... the bigger a BJP leader, the bigger his lies. BJP leaders consider themselves as God: SP chief Akhilesh Yadav
15:20 pm | This election is significant not just for political parties, but for the future of Goa. The State is rich in resources, natural beauty & skills, but today it has the 2nd highest unemployment in the country: Congress leader Priyanka Gandhi :Goa Elections 2022
14:50 pm | A 'Wood Craft Development Export Promotion Firm' will be formed to help & support businessmen & artisans. SP will bring a policy for their health & social security... BJP has been continuously bluffing & lying. Women are the most unsafe in UP: SP chief Akhilesh Yadav.
14:40 pm | If the Samajwadi Party coalition govt is formed, amount for old pension will be released, clearance of sugarcane payments will be done in 15 days by making a corpus fund, MSP for every crop will be ensured & mandis will be organized: SP chief Akhilesh Yadav in Saharanpur, UP.
14:10 pm | Former Punjab Congress chief Sunil Jakhar, who was once being considered for the chief minister's post, has said he has quit electoral politics but would continue to remain with the party.
13:50 pm | "The Indian National Congress is not a national political party anymore but belongs to a brother-sister. For them, the family is the party": BJP President JP Nadda in Bageshwar, Uttarakhand
13:45 pm | Declaration of Channi as CM face in Punjab sends good message across country: Kharge
13:41 pm | They're hoping for the old 'mafia raj' govt to come back. Criminals who had run out of UP, are hoping for govt to change so that they can come back. These criminals want reimbursement from the people of UP for their dacoity and loot business which is shut for the last 5 years: PM
13:25 pm | Earlier, molestation of women was very common. Situation was so bad that after incidents of chain snatching, people were thankful that they were still alive. CM Yogi's govt freed women from that fear. We gave women their true honour: PM Narendra Modi
13:20 pm | All they did was to keep quenching their own thirst and that of their close ones. They kept quenching the thirst of their own coffers. This selfish thirst soaks all streams of the river of development: PM Narendra Modi addresses a rally in Bijnor, UP via video conferencing
13:10 pm | We want that in the next 25 yrs, when nation would complete 100 yrs of independence, UP make a mark with its development story. Our govt is making continuous efforts to see that the businessmen, industrialists, farmers here get all possible help: PM Modi
12:20 pm | We will make Uttarakhand an international spiritual capital for Hindus. This will enhance the tourism extensively, we hope that it will provide employment to thousands of youth here: Delhi CM and AAP national convener Arvind Kejriwal in Haridwar
12:16 pm | Mahie Gill, Hobby Dhaliwal join BJP in Punjab
12:07 pm | "Only AAP is capable of removing corruption from Uttarakhand... We have zero tolerance against corruption," says AAP National Convener and Delhi Chief Minister Arvind Kejriwal, while releasing the 10-point agenda for Uttarakhand Elections 2022.
12:05 pm | Due to weather issues, PM Narendra Modi won't be able to travel to Bijnor, UP to address the Jan Chaupal Rally. He will now address the people of UP virtually at 12:30 pm today.
11:55 am | This is a historic election wherein a major change is possible. For the first time, an honest govt can be formed in Uttarakhand. Corruption can be ended: Delhi CM & AAP national convener Arvind Kejriwal, in Haridwar.
11:52 am | CM Channi Offers Prayers at Naina Devi Temple in Himachal.
11:50 am | Manipur CM Biren Singh isn't the richest candidate contesting the polls, his son-in-law is.
11:30 am | Bollywood and Punjabi actor Mahie Gill will join the BJP today ahead of the assembly elections in the state, sources : sources
10:41 am | Assembly polls: Rajnath to campaign in UP's Shahjahanpur, Bulandshahr today.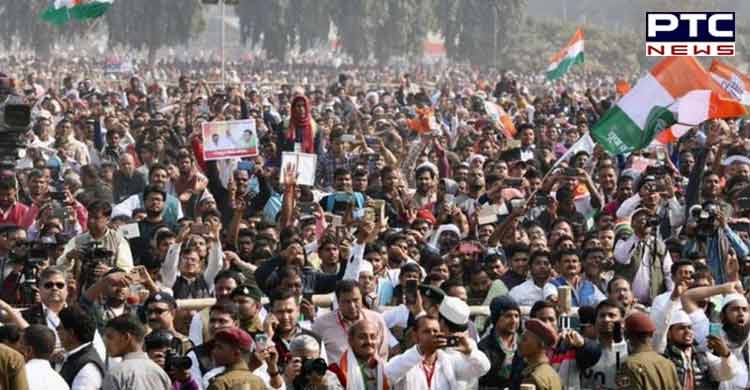 10:35 am | It's great that for the first time in the country, a Congress candidate (Charanjit Singh Channi) will be from the Dalit community (for CM). Punjab public will accept it, too, as he's a common man who does good work. Rahul Gandhi has given a good message," said Mallikarjun Kharge.
10:00 am | Actor Akshay Kumar met Uttarakhand CM Pushkar Singh Dhami at the CM residence in Dehradun this morning. "We had given him (Akshay Kumar) a proposal, he has accepted it. He will also work as a brand ambassador of Uttarakhand," said Chief Minister Pushkar Singh Dhami.