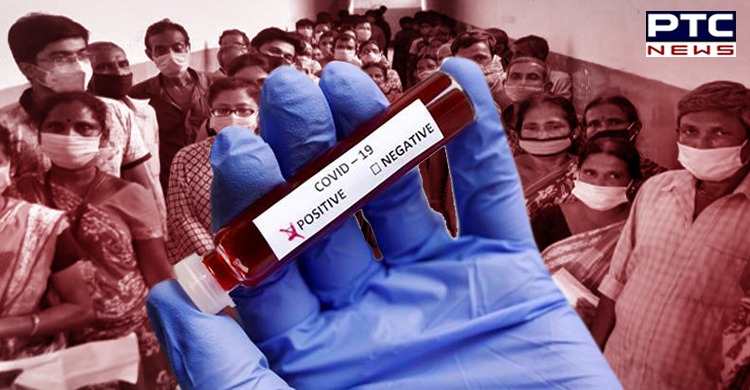 Coronavirus update: India recorded 34,457 new Covid-19 cases and 375 deaths in the last 24 hours, the Union Health Ministry said on Saturday. The positivity rate in the country now stands at 2 per cent.

According to the Union Ministry of Health and Family Welfare (MoHFW), the Covid-19 active case tally of the infections in India has dropped to 3,61,340, which is the lowest in 151 days.
Also read | 3 JeM terrorists killed in encounter in Kashmir's Pulwama
The active coronavirus cases account for 1.12 per cent of total cases. However, as many as 36,347 persons recovered from the Covid infection in the last 24 hours taking the recovery tally to 3,15,97,982. The recovery rate has gone up to 97.54 per cent, which is the highest since March last year.
Meanwhile, the total number of samples tested up to August 20 is 50,45,76,158, including 17,21,205 samples tested across India on Friday. India had tested 18,86,271 samples on Thursday. So far, 57.61 crore vaccine doses have been administered across India under the COVID-19 vaccination drive.
With 20,224 cases, Kerala leads states in most number of Covid cases daily. The state also reported 99 deaths.

'No deaths due to lack of oxygen in Haryana'
No deaths due to lack of oxygen have been reported in Haryana during the Covid pandemic, the Haryana Government informed the Assembly on Friday. In a written reply to a question, Health Minister Anil Vij said the state had reported a total of 9,665 Covid-related deaths till August 20.
"No death due to lack of oxygen has been reported in the state," said Vij in his reply to a question by Congress MLA Aftab Ahmed, who sought to know if anyone had died due to oxygen shortage amid the ongoing pandemic.
-PTC News