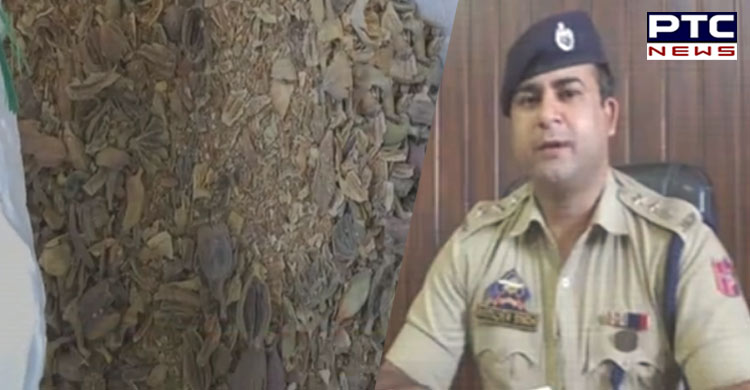 Jammu & Kashmir: Police seizes 275 kg of poppy straw; 3 arrested
Jammu & Kashmir police seized 275-kilogram of poppy straw during raids in Kathua; police told media on Tuesday. Police also recovered Rs 3 lakh in cash and arrested three people in this connection.
Also Read: Suspect from Hizbul Mujahideen Arrested in Jammu bomb blast; death toll rises to 2
A police officer briefed the media that during a regular checking, 55-kilogram poppy straw was recovered from a car. During the investigation, they received information of 220 kg of poppy straw. Based on the information, a raid was conducted in the area and 220 kg of poppy straw along with Rs 3,22,260 in cash were recovered.
Also Read: Army arrests Youth with two Grenades in Jammu & Kashmir
Three people were arrested from the area. Police has registered a case and started a probe.
-PTC NEWS
Also Watch: