PTC Web Desk: India is gearing up to host the prestigious G20 Summit 2023 scheduled to take place in New Delhi on September 9 and 10 at the Bharat Mandapam in Pragati Maidan. This highly anticipated event will witness the convergence of world leaders and heads of international organisations. In a surprising twist of opulence, it has been unveiled that the distinguished delegates participating in the G20 Summit will indulge in their meals using exquisitely crafted bespoke silverware and gold-plated utensils.
This culinary choice reflects a commitment to offering an unparalleled experience to the summit's attendees. Delegates of the G20 Summit 2023 will not only engage in diplomatic talks, but also savor their meals with a touch of extravagance.
The silverware destined for the G20 Summit will showcase intricate motifs inspired by India's rich cultural heritage. These exquisite utensils will predominantly consist of a steel or brass base, some adorned with a silver coating, while others will boast opulent gold plating.
A captivating glimpse into these ornate dining implements has been provided through a video shared by the news agency ANI. Take a look
As per information, the remarkable silverware to be used at the G20 Summit has been meticulously crafted and designed within India. A team of skilled artisans hailing from various regions, including West Bengal, Uttar Pradesh, and Karnataka, lent their expertise to this prestigious project.
These exquisite wares not only exemplify India's rich craftsmanship but also serve as a testament to the 'Make In India' initiative championed by the government under the leadership of Prime Minister Narendra Modi.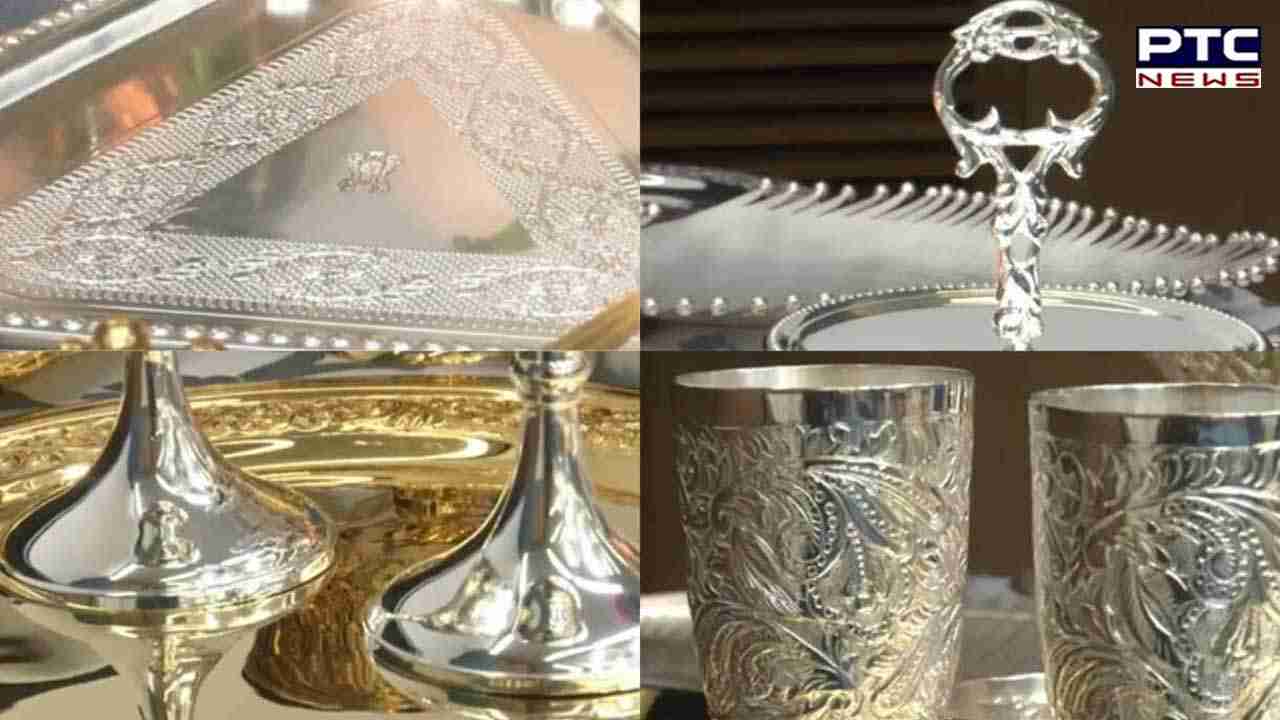 - With inputs from agencies