Karnataka, March 25: With the initiative of 'Sabka Prayaas,' Prime Minister Narendra Modi stated that India is on the path of becoming a developed nation and that is possible through efforts put in by everyone's efforts.
While addressing at the Madhusudan Sai Institute of Medical Sciences and Research in Chikkaballapur in Karnataka, Prime Minister Narendra Modi said that, "India, in her 'Azadi Ka Amrit Mahotsav', has determined to walk on a path towards being a developed country.
Also Read: 'Operation Amritpal': Manhunt for Amritpal Singh in Delhi
He further added that, "Many times people ask how India will develop in such a short time? There are so many challenges, so much work, how will it be completed in such a short time? The answer to this question is - everyone's effort. This is going to be possible with the joint efforts of every countryman."
"In the last nine years, efforts have been made to work very honestly and very efficiently regarding health services in India. Many reforms related to medical education have been done in the country," PM Modi further added.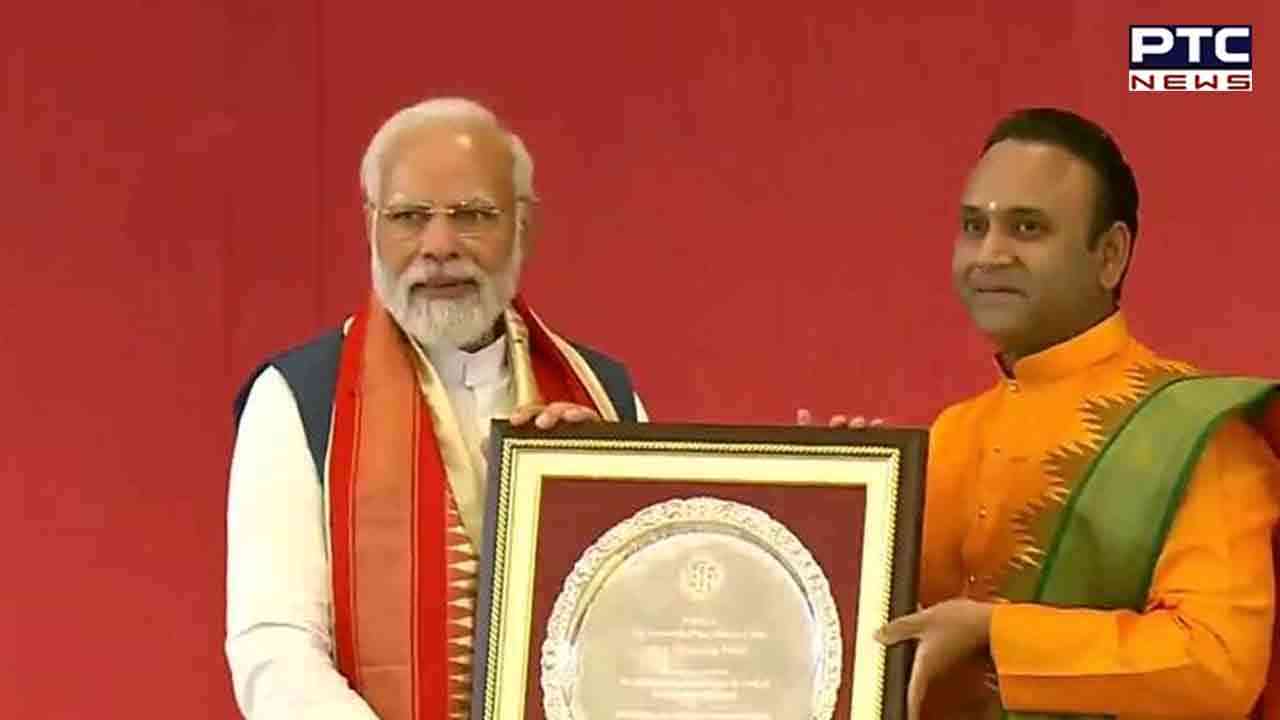 He further emphasised that the government's effort has been on augmenting the country's healthcare and it has prioritised the health of the poor and the middle class.
He further said that the land of Chikkaballapur has nurtured the mission of service to humanity through yielding education and health to people. These accomplishments have been wonderful. Moreover, the medical college being inaugurated here, today, will further strengthen this great mission.
There are more than 9,000 health and wellness centres in Karnataka, the prime minister said.
Also Read: Rahul Gandhi disqualification: Congress to observe black day in Wayanad
He also emphasised on Chikkballapur and stated that Chikkballapur is the birthplace of Sir M. Visvesvaraya, one of the architects of modern India.
Meanwhile, Prime Minister Narendra Modi also paid homage to tributes at the memorial of Sir M Visvesvaraya, considered the architect of modern Mysuru (now Karnataka) and also visited the museum dedicated to him.
- ANI