Dibrugarh, March 23: The Punjab police recently launched a massive manhunt in the northern states, arresting several supporters of 'Waris Punjab De' chief Amritpal Singh.

In Dibrugarh Central Jail, security has been beefed up, where the members of the 'Waris Punjab De' chief are shifted by the Punjab police. The aides of Amritpal Singh were shifted on March 19.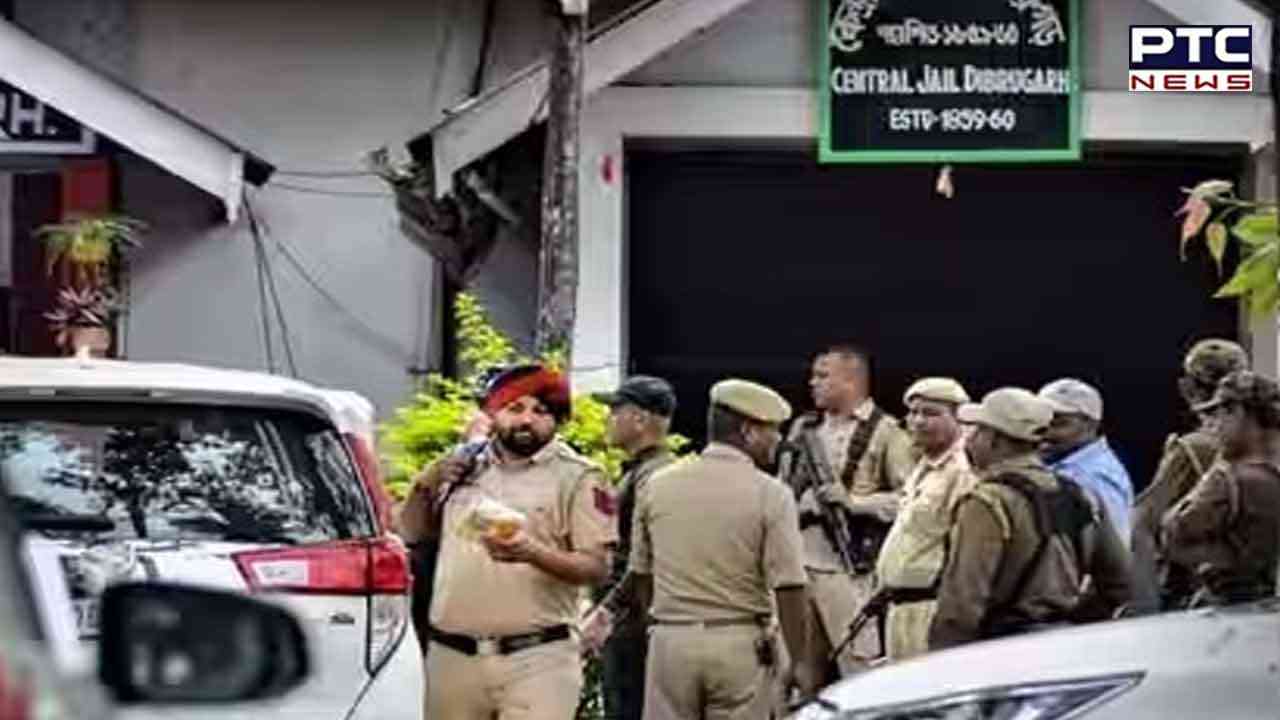 Also Read: 'Operation Amritpal': Mohali police lodges FIR against 33 for protesting at Sohana chowk
According to information, a team of Black Panther Assam Police commandos are assigned the special task of securing the outer perimeter of the jail. Assam Police personnel and Central Reserve Police Force and all the jail guards have taken up the responsibility to secure the aides. It has also come to our knowledge that to enhance the security there are CCTV cameras which have been installed at the entire Dibrugarh Jail, said Deputy Commissioner of Dibrugarh district Biswajit Pegu.
Earlier, a 27-member team of Punjab Police, had reached the Mohanbari airport in Dibrugarh by a special Air Force aircraft on Sunday and brought down four of four members of Waris Punjab De. Later, on Tuesday three more associates Harjeet Singh, Kulwant Singh Dhaliwal and Gurinder Pal Singh were flown to Dibrugarh on Tuesday. Harjeet Singh is Amritpal's uncle.
The police action came almost over three weeks after Amritpal's supporters clashed with uniformed personnel at the Ajnala police station on the outskirts of Amritsar last month, demanding the release of one of Amritpal's close aides, Lovepreet Toofan.
On February 23, thousands of his supporters stormed the Ajnala police station, flashing swords and high-calibre firearms and threatening the police with dire consequences if they did not release Lovepreet Toofan, who was arrested for allegedly assaulting and abducting a man.
Inspector General of Police (IGP) Headquarters Sukhchain Gill on March 22 revealed at a press conference that a total of 154 people have been arrested in the ongoing operation against the pro-Khalistani outfit.
Also Read: Amritpal's last location traced to Shahbad, women detained
- ANI