New Delhi, May 18: The National Investigation Agency (NIA) has arrested three persons in connection with multi-state raids conducted on Wednesday as part of a nationwide operation, code named 'Operation Dhvast, in the terrorist-gangster-drug smugglers network cases.
The NIA had raided 129 of the total 324 locations searched in the coordinated crackdown carried out by the agency, along with the Punjab Police and the Haryana Police.

Following its searches at 129 places in eight states, the NIA has taken into custody three persons, one each from Moga (Punjab), Bhiwani (Haryana) and North-East District (Delhi).
While one of the arrested accused, Parveen Wadhwa from Bhiwani, was found liaising with certain notorious gangsters, including Lawrence Bishnoi, in jail, the NIA seized weapons from the house of Irfan from New Seelampur (Delhi), who is also associated with dreaded gangsters.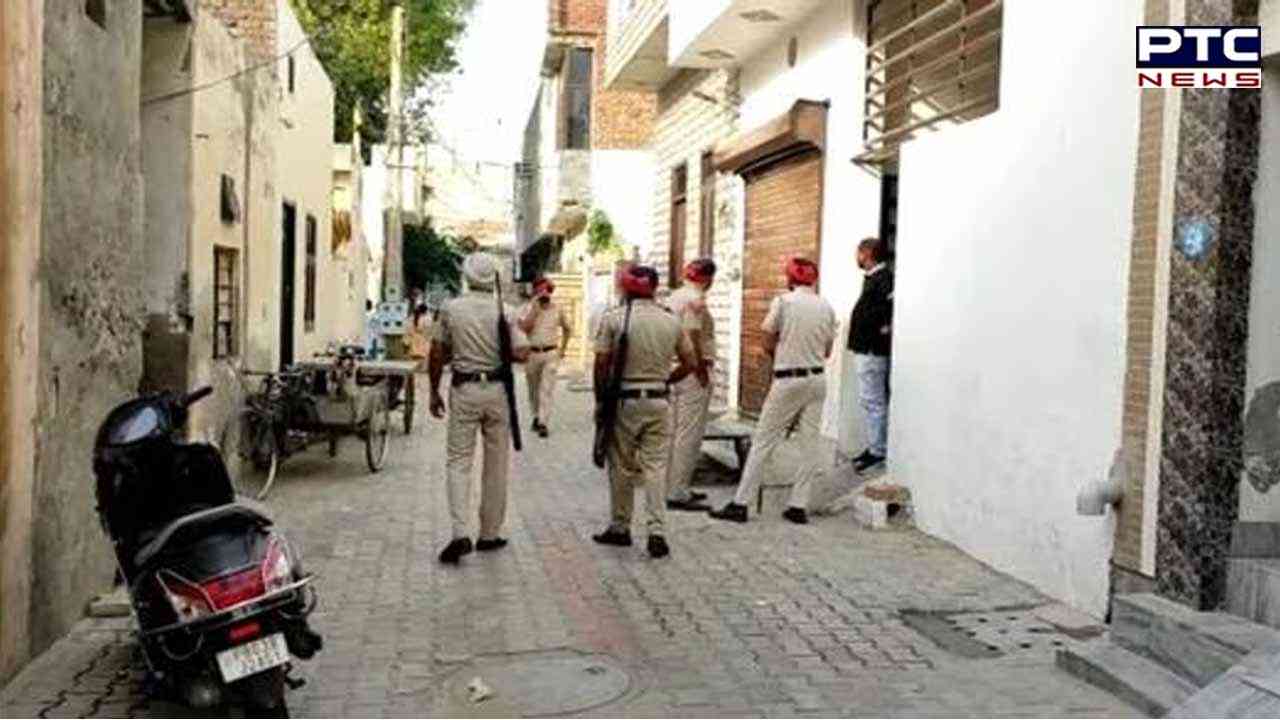 The third, Jassa Singh of Moga, was working at the behest of Canada-based 'listed terrorist' Arsh Dhalla. As per NIA investigations, Parveen alias Prince was in regular touch with Lawrence Bishnoi and his gang members Deepak alias Tinu and Sampat Nehra, along with other associates. He was working as their special messenger from inside jails.
Investigations into the activities of Irfan alias Chenu revealed his involvement in a terror conspiracy involving gangster Kaushal Choudhary and his accomplices Sunil Balyan alias Tillu Tajpuria among others. He has been arraigned as an accused following the raids that also led to the recovery of arms.
In the case of Jassa Singh, the NIA has established his role in the Khalistan terror conspiracy. He had allegedly delivered a pistol at the instance of Arsh Dalla, NIA investigations showed.
Wednesday's raids were a part of the continuing crackdown by the NIA on terror networks as well as their funding and support infrastructure, wherein the agency has been investigating three cases since August 2022.
The nationwide raids were conducted across eight states/UTs, namely Punjab, Delhi, Haryana, UP, Rajasthan, Maharashtra, Gujarat, Chandigarh and Madhya Pradesh. While the NIA had knocked 129 doors, the Punjab Police had launched searches at 143 places in 17 districts and the Haryana Police had raided 52 location in 10 districts simultaneously as part of the day-long searches.
The cases are connected with conspiracies related to targeted killings, terror funding of pro-Khalistan outfits, extortion etc. Notable among these cases are the sensational killing of Maharashtra builder Sanjay Biyani and international Kabaddi player Sandeep Nangal Ambia in Punjab last year.
The NIA investigations have so far revealed that the conspiracies were being hatched in jails of different states and were being executed by an organised network of operatives based abroad. The spotlight on these gangs has become sharper after reports of several prisons becoming havens of the deadly nexus and hubs of gang wars, which recently resulted in violence and murder inside Goindwal Jail and Tihar Jail.
The NIA has further found that many criminals, who were leading the gangsters in India, had fled to countries such as Pakistan, Canada, Malaysia and Australia, from where they were engaged in planning serious crimes, in association with criminals lodged in jails across India. These groups were carrying out targeted killings and raising funds for their nefarious activities through smuggling of drugs and weapons, hawala and extortions.
- PTC NEWS