Bhopal, March 5: On late Saturday evening Madhya Pradesh Chief Minister Shivraj Singh Chouhan said, "Pegasus is not in the phone, rather it is in the mind of Rahul Gandhi". CM Chouhan made this comment hitting out at Congress leader Rahul Gandhi, where in the recent visit to Cambridge University where he lectured and spoke about Pegasus, an Israeli spyware.

CM Chouhan while addressing the mediapersons said, "Pegasus is not in the phone, it is in the mind of Rahul Gandhi. Pegasus has entered the DNA of the Congress. I pity for his (Rahul Gandhi) intelligence. He goes to foreign countries and makes statements against our country. He talks anti-India by going to foreign embassies. It is a new agenda of the Congress to defame India in foreign countries."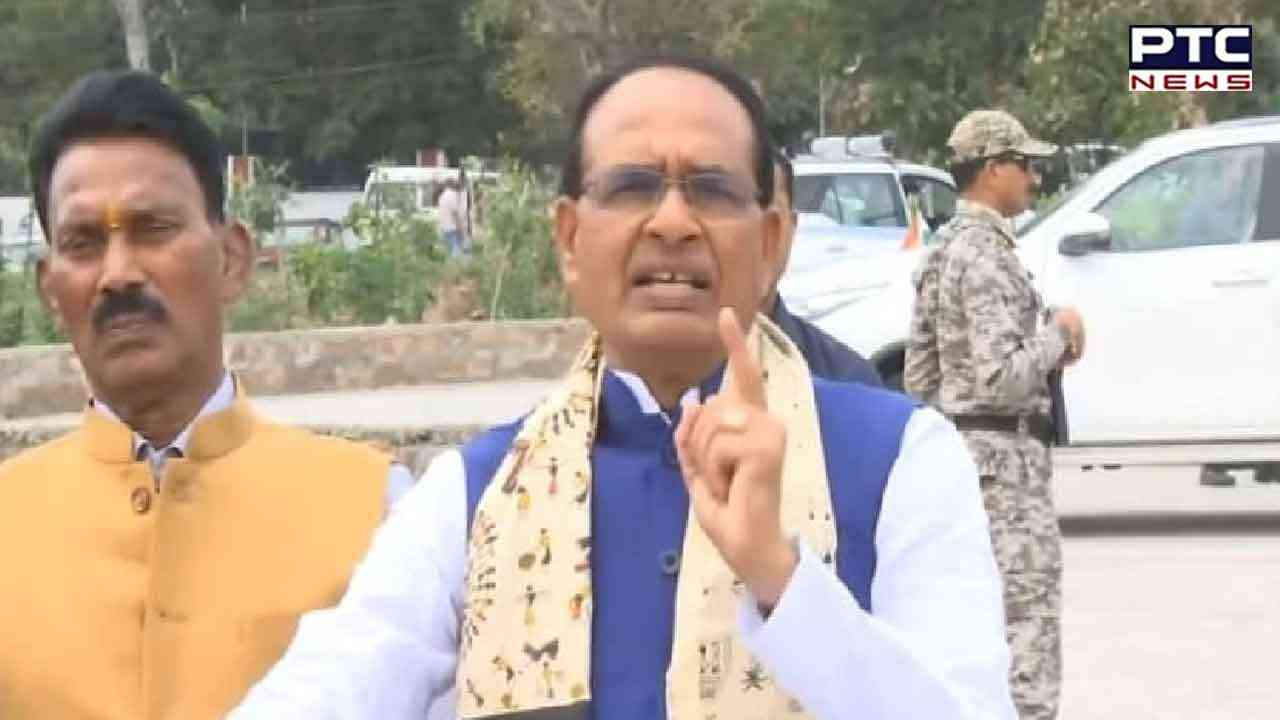 Also Read: Northeast people reiterated their trust in PM Modi, says Assam CM Sarma
Visiting abroad and criticising the country is a step towards anti-nationalism. He also added by saying that the country and its people will never forgive him for such an act.
In Rahul Gandhi's recent visit to Cambridge University where he lectured, Rahul claimed that his phone was being spied on through Israeli spyware Pegasus. He later explained that it is an Israeli spyware, and that he was warned by intelligence officers to be 'careful' about what he speaks on calls.
"I had Pegasus on my phone. A large number of politicians had Pegasus on their phones. I have been called by intelligence officers who told me, 'Please be careful about what you are saying on the phone because we are sort of recording the stuff'. So this is the constant pressure that we feel. Cases on the opposition. I have got a number of criminal liable cases for things that should under no circumstances be criminal liable cases. That's what we are trying to defend," the Congress leader said.
CM Chouhan also slammed former Chief Minister Kamal Nath over raising questions on Mukhyamantri Ladli Behna Yojana.
Chouhan further said, "I am asking very responsibly today and Nath has to answer. I asked earlier as well but did not get an answer. In 2017, we started depositing ₹ 1,000 in the bank accounts of women belonging to Baiga, Bharia and Sahariya tribes. So that their children in the family can be nurtured properly."
"We deposited ₹ 1,000 in the accounts of the women till our government remained in power in the state which was till 2018. As soon as the Congress government came to power, why did you (Nath) stop depositing ₹ 1,000 to the accounts of Baiga, Bharia, Sahariya sisters? Today these women are asking you a question," he added.
Besides, the chief minister said, "Prime Minister Narendra Modi has said that Indore is an era that goes ahead of time. Indore has made another innovation, we had seen ambulances for humans, ambulances for animals, but now tree ambulances have been started in Indore for taking care of trees."
If any plant gets sick in the gardens or on the roadsides, then this ambulance will take care of the plants in the city. They will spray insecticide. On receiving a call, this ambulance reaches to treat the plants, Chouhan said.
Also Read: Drunk student pees on fellow passenger on board New York to Delhi American Airlines flight
- With inputs from agencies