Chandigarh, December 24: Travelling by train? Know which trains are running late due to dense fog, icy weather and low visibility across North India.
As the cold wave tightened icy grip across North India, several states again woke up in dense fog.
Also Read | Covid surge in China: No case of BF.7 variant in Delhi, says CM Arvind Kejriwal
Dense fog covering almost all parts of Punjab has disrupted all modes of transportation be it railways, roadways or airways. Meanwhile IMD data shows that there is a possibility of very dense fog in the coming two-three days in Delhi-NCR, Punjab, Haryana and Uttar Pradesh.
According to the Meteorological Department, there may be a drop in temperature along with the cold wave; nearly 14 trains were running late by 1:30 to 4:30 hours due to dense fog.
Here's the list of 14 trains running late
1. 12801 Puri-Neto Delhi Purushottam Exp 03:30 hrs
2. 12397 Gaya-New Delhi Mahabodhi Exp. 01.30 hrs
3. 02563 Barauni - New Delhi Special 01-20 hrs
4. 15014 Kathgodam-Jaiselmer Exp 01:30 hrs
5. 14205 Ayodhya Cantt-Delhi Exp. 02:30 hrs
6. 12391- Rajgir- New Delhi Exp 02:40 hrs
7. 14207 Pratapgarh-Delhi In Exep. 01.30
8. 14554 Daulatpur Chowk-Delhi Cup 02:00 hrs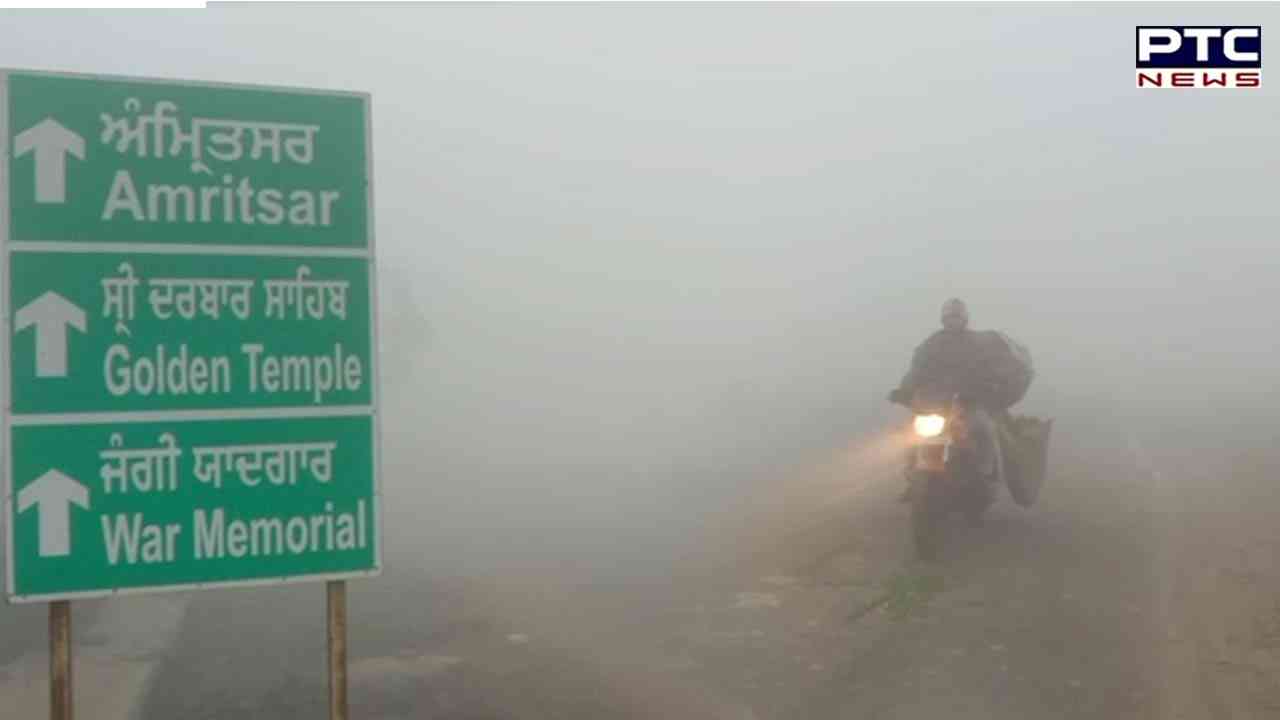 9. 15658 Dibrugarh Delhi Baahmputtarail 01:50 hrs
10. 22131 Jabalpun-Nizamuddin Cep 02:30 hrs
11. 12919 Ambedkarnagas-Katzakup. 01:40 hrs
12. 12615 Chennai-New Delhi Exp. 02:30 hrs
13. 12409 Raigarh-Nizamuddin Exp. 03:00 hrs
14. 12904 Amritsar - Mumbai Golden T. 02:00 hrs
Also Read | Covid surge: Wear face mask, avoid large gatherings and follow social distancing, says IMA advisory
- PTC NEWS