Uttarakhand under-construction tunnel collapses:  At least 40 workers are feared to be trapped inside an under-construction tunnel that collapsed on the Yamunotri National Highway here in Uttarakhand's Uttarakashi district. 
According to Uttarkashi Superintendant of Police, Arpan Yaduvanshi, a portion of the under construction tunnel connecting Silkyara to Dandalgaon collapsed on Saturday night. A part of the tunnel broke about 200 meters ahead of the starting point on the Silkyara side of Brahmakhal-Polgaon.
Yaduvanshi said that according to the officials of Hyderoelecticity Investment and Development Company Limited (HIDCL), which is looking after the construction work of the tunnel, about 36 people are trapped in the tunnel and efforts are being made to rescue them safely.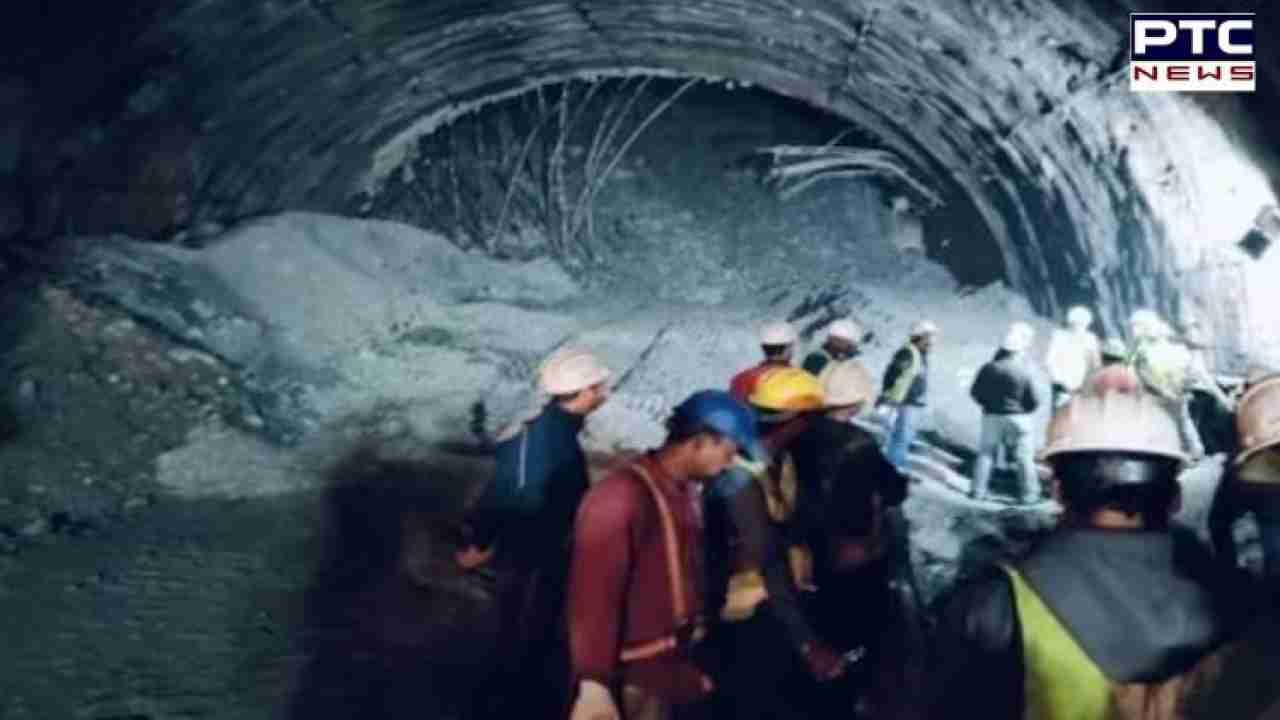 Efforts are on to open the tunnel and the process of removing debris inside the tunnel is in progress. 
A team from the State Disaster Response Team (SDRF) and police revenue have relief and rescue operation. District Magistrate and Superintendents of Police of Uttarkashi district are present on the spot
Information about the tunnel collapse was recieved at the District Control Room Uttarkashi with the caller requesting the assistance of an SDRF team at the spot.
Acting on the information, Commander SDRF, Manikant Mishra immediately directed a rescue team under the leadership of Inspector Jagdamba Vijalwan to leave for the spot with the necessary rescue equipment, they said.
"After reaching the spot, SDRF started a relief and rescue operation on a war footing in coordination with other rescue units," the official said. 
- ANI
Join Whatsapp Channel