BJP's 44th Foundation Day: Prime Minister Narendra Modi on Thursday said that for the Bharatiya Janata Party (BJP) social justice is not just a political, but the party follows it in letter and in spirit.
Addressing BJP workers on the party's 44th Foundation Day, Prime Minister Narendra Modi said, "The BJP is working with the mantra of Sabka Saath-Sabka Vikas-Sabka Vishwas and Sabka Prayas. We have always given the topmost priority to social justice and empowerment in our hearts and working style. Social justice is not a part of political sloganeering for us, but an article of faith for us."
Also Read | Fake passport case: Court grants 8 days custody of Deepak Boxer to Special Cell of Delhi Police

PM Modi said, "The BJP lives social justice...follows it in letter and in spirit. Getting 80 crore people free ration is a reflection of social justice. The facility of free treatment up to Rs 5 lakh to Rs 50 crore poor without discrimination is a strong expression of social justice."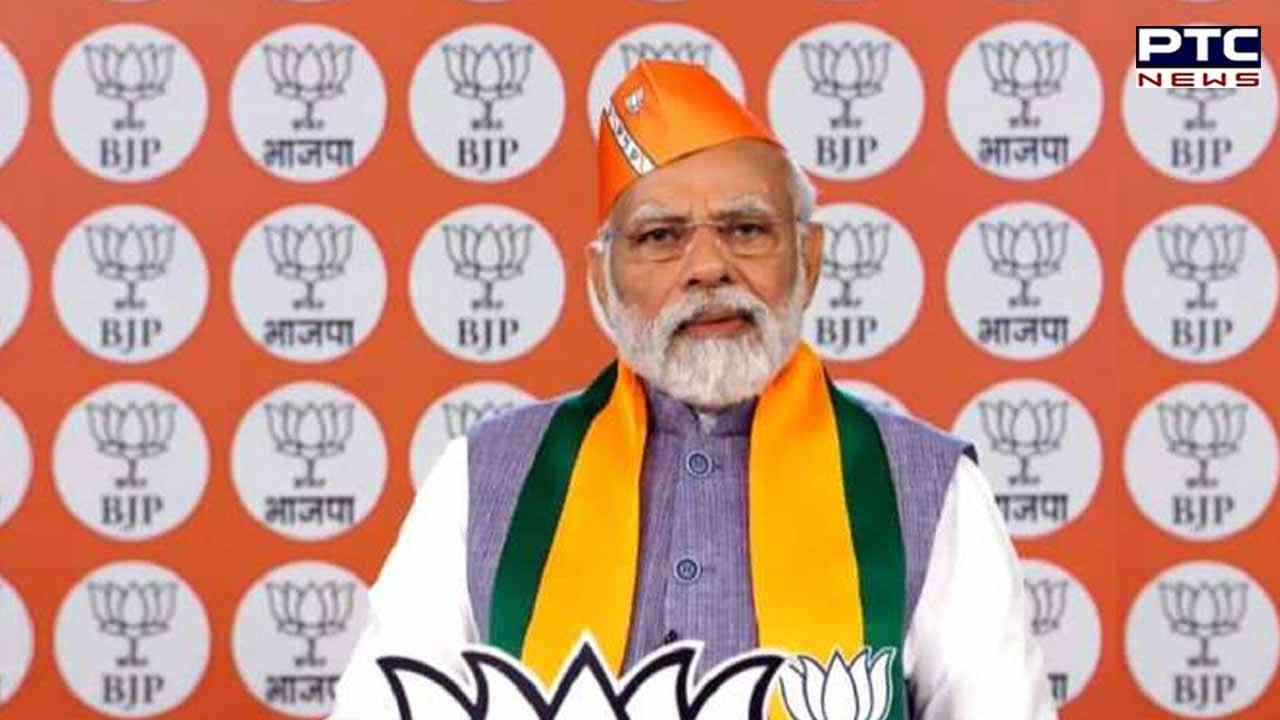 "I firmly believe that the devotion, dedication and power of our Karyakartas, and our Mantra of 'Nation First' will keep inspiring us!," said PM Modi.
Tamil Nadu Chief Minister Stalin had on Monday said the struggle for the attainment of social justice was not an issue of a single state. Presiding over the first All India Federation for Social Justice, which brought together leaders of different political parties on a virtual platform, Stalin attacked the ruling BJP saying those who backed the idea of a single concept vis-a-vis faith and language among others were against social justice.
Meanwhile in his address on Thursday, PM Modi also lashed out at the Congress over its dynastic politics. PM Modi said, "Today, the BJP is leading a new political culture in the country and what is the culture of the Congress and other parties like it? All these parties are hostages of familyism, dynasty, casteism and regionalism, whereas BJP's political culture is to take every countryman along."
Also Read | India elected to highest UN statistical body for four-year period
Prime Minister Modi said the Opposition never imagined that Article 370 would be history one day. "Seeing their corrupt deeds exposed, people with imperial mindset are filled with frustration, so now these people have openly started threatening to dig Modi's grave," he said
"They cannot digest the work BJP is doing. Today, they have become so desperate that they have openly started saying 'Modi teri kabr khudegi'. But I want to say that these people will keep on conspiring against us, but they don't know that poor, deprived, Dalits, tribals are protecting the lotus."
Notably, April 6 marks the BJP's 44th Foundation Day and the party has organised various programmes right from the booth level. Further, the ruling party at the Centre will screen Prime Minister Narendra Modi's speech at 10 lakh places across the country on Thursday. Then Prime Minister Narendra Modi's speech will be played at BJP offices across the country. BJP leaders, office-bearers and workers will gather at party offices to listen to PM Modi's speech.
- ANI