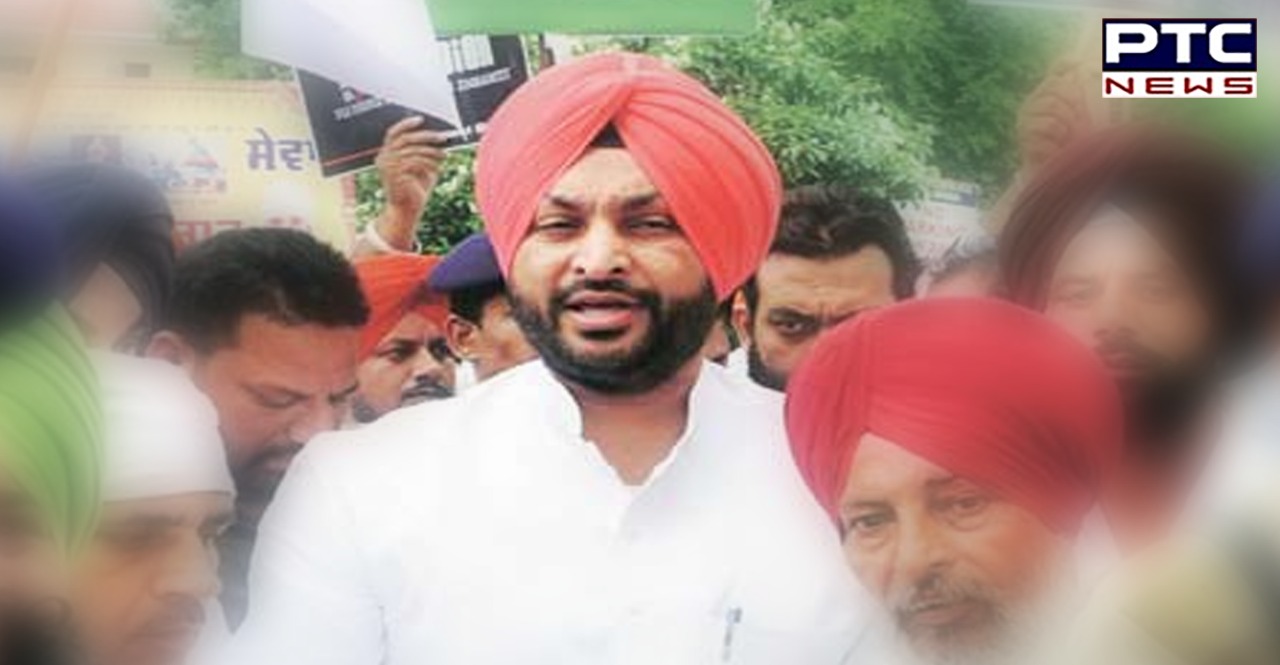 As Congress leader Ravneet Bittu rakes up a controversy with his statement hurting the sentiments of BSP workers, the Punjab State Scheduled Castes Commission has summoned the Ludhiana MP.

Congress' Ludhiana MP Ravneet Bittu had questioned the Shiromani Akali Dal for giving away "pious" seats like Anandpur Sahib and Chamkaur Sahib to the Bahujan Samaj Party.
Also Read | Coronavirus India: More Daily Recoveries than Daily New Cases for more than a month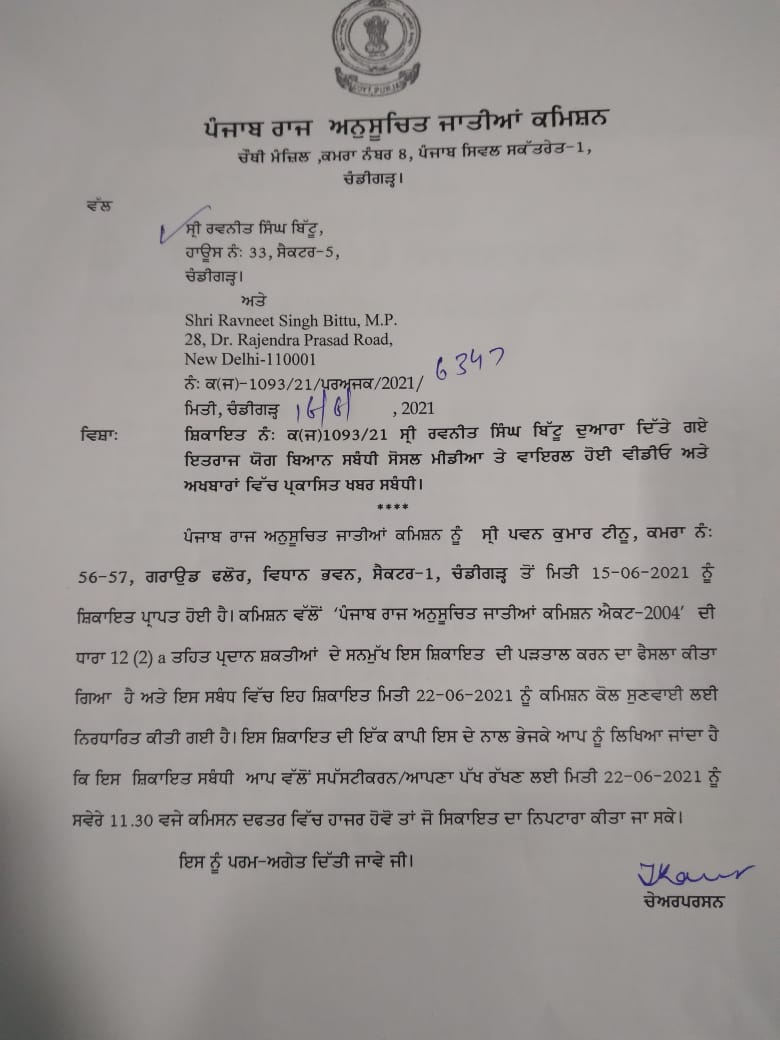 Thus, Punjab State Scheduled Caste Commission has issued a notice to MP Ravneet Bittu to appear before the hearing on June 22, 2021, at 11:30 am.
Also Read | Petrol, Diesel prices hiked again to fresh record highs, check latest prices
Likewise, there has been a strong protest from Shiromani Akali Dal and BSP in this regard. Even an FIR has been lodged against Ravneet Bittu. The complaint stated that he has hurt the statement of BSP workers.
Following his statement, the entire Dalit society was outraged.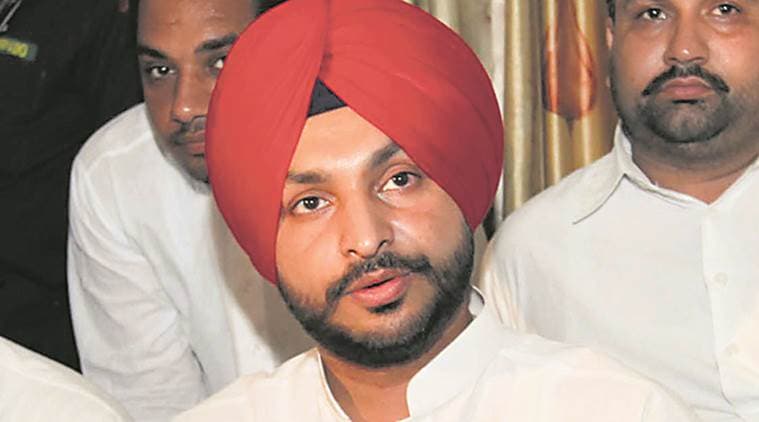 It may be recalled that Shiromani Akali Dal and Bahujan Samaj Party have joined hands to contest the upcoming Punjab Assembly Elections 2022.
Meanwhile, BSP will contest 20 seats in Punjab including Anandpur Sahib and Chamkaur Sahib. Soon after the announcement, Ravneet Bittu issued the statement in a video on his social media.
Click here to follow PTC News on Twitter
-PTC News