Sydney Lockdown: Covid-19 Delta outbreak in Australia's Sydney has gone up to 239 on Thursday, the highest daily spike since the pandemic started. It has forced authorities to increase police powers to shut down businesses that have not been complying with the lockdown measures.
Now, more than two million residents in eight Sydney hotspots would be forced to wear masks outdoors and they have been directed to stay within 5 km (3 miles) of their homes.
Also Read | Delayed due to Covid-19, ISRO to launch Chandrayaan 3 next year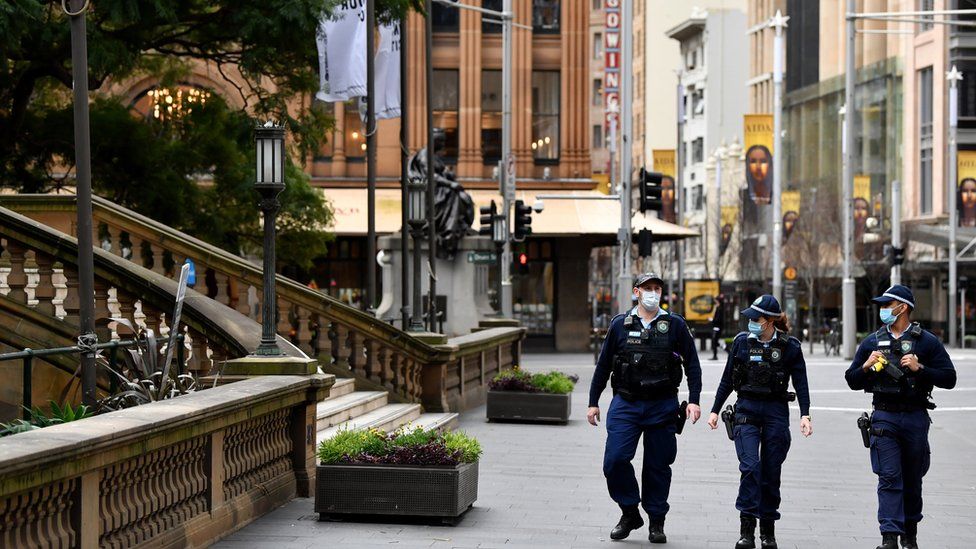 Currently, Sydney is in its fifth week of an extended 9-week lockdown. The shutdown is scheduled to end on August 28. However, the spread of the highly transmissible Delta variant continues to rise.
Also Read | WhatsApp new feature! Now, archived chats will remain hidden, details inside
Sydney Premier Gladys Berejiklian said it only takes a small percentage of people to do the wrong thing, to cause a setback for all. "We can't afford setbacks," he said.
Most of the cases were detected in Sydney. Meanwhile, the authorities stated that Sydney's lockdown will not ease until the Covid-19 cases in the community would be near zero.
On the other hand, New South Wales reported a total of 177 cases a day earlier.
Sydney, which is home to a fifth of Australia's 25 million population, is dealing with its worst outbreak for this year. Thus, authorities extended lockdown restrictions for another month.
-PTC News