Chandigarh, March 31: Since Friday morning, several parts of Punjab and Haryana received heavy rainfall, leading to a drop in the temperature. The India Meteorological Department (IMD) issued orange alert in several parts of north India for the next few days.
States including Delhi-NCR, Punjab, Rajasthan, and Haryana are put on alert by IMD. The IMD said that cities of Punjab like Amritsar, Patiala, Ludhiana, Fatehgarh Sahib, Faridkot, Rupnagar and Mohali among other places received heavy showers while parts of Haryana like Ambala, Hisar, Panchkula, Karnal and Narnaul were places which received rain.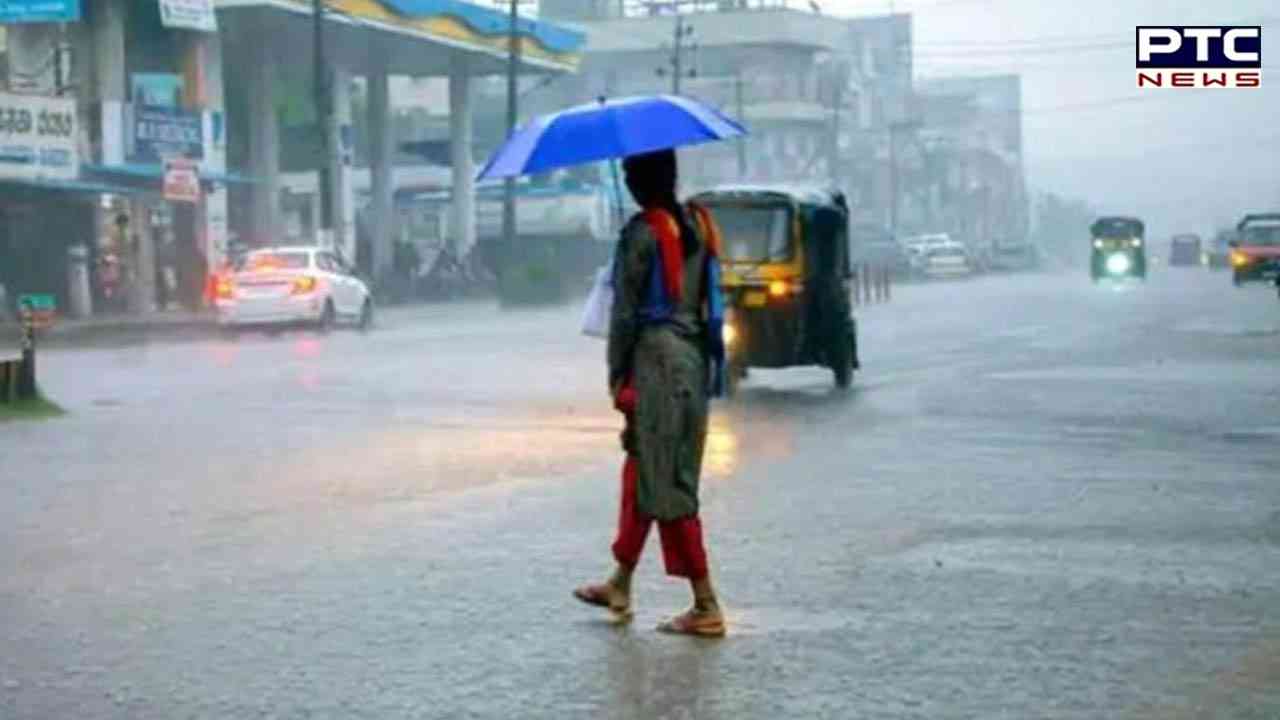 Also Read: Indore temple accident: 36 bodies recovered from well as rescue operation continues
Since Thursday evening, Chandigarh received heavy rain with hailstorm. IMD has issued orange alert and has asked authorities concerned to be prepared to respond to any emergency situation that might arise due to the weather change.
The fresh spell has affected the wheat crop when it was almost ready for harvesting the crop has flattened and the farmers are affected by this uncertain rain.
Earlier in the month of March rain has affected the crop yield as there was high-velocity of winds which lashed several parts of the neighbouring states.
Earlier, the Punjab government has announced that the procurement centres would be ready from April 1 onwards but the officials of the state agriculture department said that harvesting of wheat would only begin after April 15 looking at the uncertain weather conditions.
The fresh spell of rainfall with hailstorm has left the farmers worried as they fear it would trigger fungal diseases, which could affect the quality of the grain.
"The fresh spell of rain is not good for the wheat crop at this stage. It can trigger black point infection in the grains and affect the quality," said Dr Jaswinder Singh Brar, Plant Protection Officer of Moga.
Also read: Punjab Police arrest Amritpal Singh's close aide Joga Singh
- With inputs from agencies