PTC News Desk: Shaheen Malik's remarkable journey from being an acid attack survivor to a beacon of hope for countless others is nothing short of inspiring. Her unwavering determination has transformed the lives of more than 300 acid attack survivors, providing them with vital support for surgeries, compensation, and more.
In 2009, Shaheen's life took a devastating turn when she fell victim to an acid attack, leaving her with third-degree burns on 90 percent of her face and body. At the time, she was pursuing an MBA, working as a student counselor at Punjab Technical University. The attack, orchestrated by four individuals, including colleagues and university students, was driven by envy and a sense of threat due to Shaheen's remarkable achievements.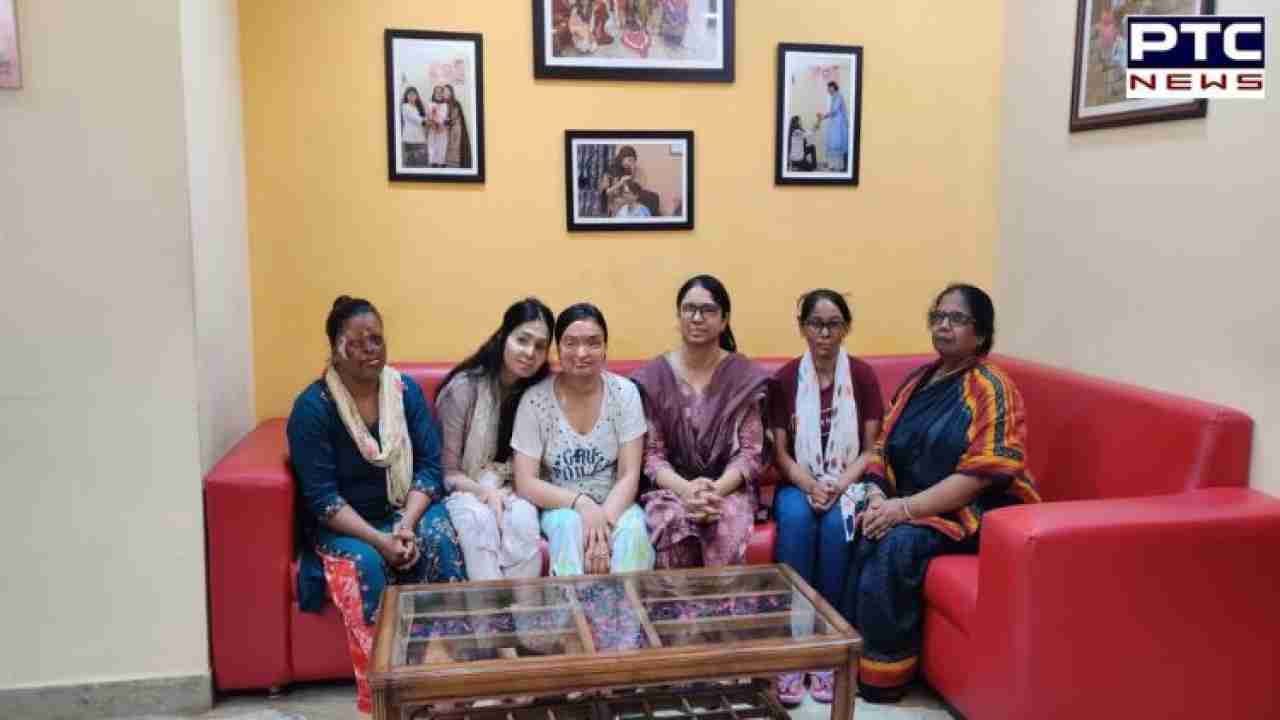 The aftermath of the attack proved to be a grueling physical and emotional journey for Shaheen. Initially, she had hopes that surgery would help her recover, but the reality was much different. Over the course of 13 years and counting, she has undergone numerous surgeries and eye treatments in an attempt to restore her left eye.
Amidst her own healing journey, Shaheen realized that many acid attack survivors lacked the necessary support and resources to rebuild their lives. This realization compelled her to take action, ultimately restoring hope and dignity to the lives of these victims.
After working with various organizations, including the Delhi Commission for Women (DCW), Human Rights Law Network (HRLN), and the Meer Foundation, Shaheen decided to establish her own NGO. In 2021, she founded the Brave Souls Foundation and established Apna Ghar, a shelter home for acid attack survivors.
Through her NGO and Apna Ghar, Shaheen has made a profound impact, assisting over 300 acid attack survivors with surgeries, compensation, and comprehensive support. The foundation offers medical treatment, surgeries, psychological therapy, education, vocational training, and more, providing survivors with a holistic approach to rebuilding their lives.
The stories of survivors at Apna Ghar reveal the harrowing experiences they've endured. For instance, Husna Begum from Assam was attacked in 2014 while sleeping with her three-year-old child. Reshma Qureshi, attacked by her own brother-in-law in 2014, lost an eye. Reema Kumari, attacked over a land dispute by her paternal uncle, faced immense challenges.
Financial, emotional, and societal challenges persist for these survivors, with surgeries and court cases requiring substantial funds. Living in Apna Ghar has been a lifeline for them, offering a safe haven and a supportive community.
The survivors also advocate for stricter regulations on acid sales, comparing it to the ban on kerosene due to its potential for harm. They emphasize the need for sensitization and awareness to combat the stigma and discrimination they face.
Shaheen Malik's extraordinary journey stands as a testament to the resilience of the human spirit and the power of one individual's determination to make a difference in the lives of others. Her work not only helps survivors heal physically but also empowers them to rebuild their lives with dignity and hope.
Also Read: Chandrayaan-3's final countdown voice, N Valarmathi, mourned by ISRO
- With inputs from agencies