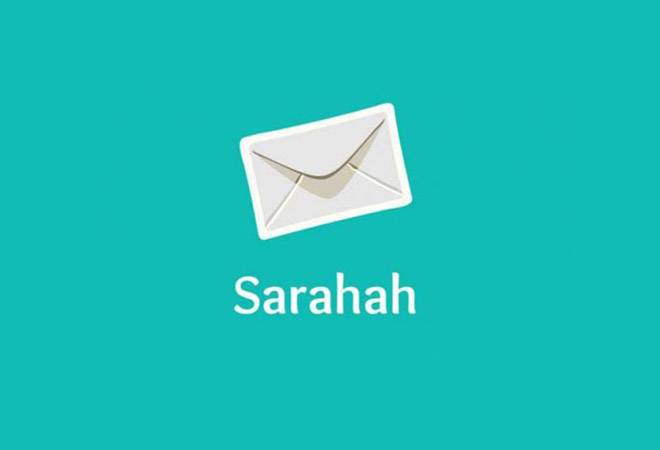 Is your facebook feed also flooded with people posting turquoise blue and white posts with text on it? Are you also sick of reading what others are posting others, well this is just as stupid as it sounds.  An application that has set trends off late is making people go absolutely bonkers talking about it!
Imagine someone telling you – I saw what you did last night, and that I have a recorded video off you. Or that, I love you but I have two kids and a wife. And you have no idea of who sent it to you, the more you try and figure it out, it gets worse and overpowers you.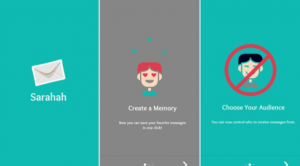 What is Sarahah
This way of messaging is brought to the social media by Sarahah, a secret messaging app, lets users share anonymous messages with others. Anything you send to anyone will never reveal your identity.
Sarahah lets users share these messages on their Facebook, Twitter or other social media accounts. At best you can delete the message, mark it as favourite if it is something nice, or block the user and report the message. It is not clear what the reporting does on Sarahah.
There's no reply option as such, and the only thing that it does is share the particular message on Facebook and other social networks.
The app that claims it is constructive and honest is probably the most cowardly way to harass someone or simply put your opinion in front of someone. while on the other hand it is the best to make someone feel special. What drowns the youth is – it lets you post whatever to whosoever you want and no one would know it's YOU!
This secret messaging app is taking over the youth like fire in the forest and engaging them in self obsession and joy at the same time.
Trolling internet
As much as people are making account on this hideous app, there is the other side of the coin where people are absolutely trolling by sharing memes and posting on twitter and facebook about how stupid social media could get.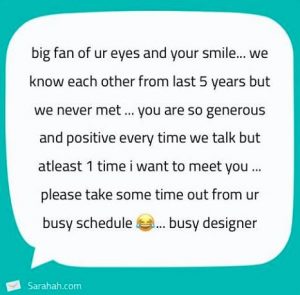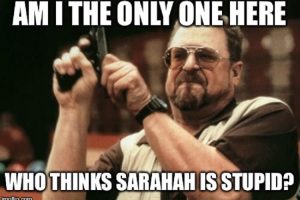 How to delete your account
Go for the desktop login of Sarahah website. Check into your account and click on settings. In the settings section, you will see options on the left-hand side. After the tabs which read as 'Personal Information' and 'Password', you will find the option to Remove Account.
Just click on Remove Account.
Sarahah will tell you that if you remove the account, you can't undo it. However, we do not know if all the messages will be lost as well, but probably since the action is final, it should delete all those messages.
Sarahah has taken over the internet and is now here to stay, atleast looks like it will. In our opinion if the app is used to motivate others and to make someone happy or to keep it a light conversation, there is no harm. If you are planning to download the app, make sure its not to harass or disturb someone's life.
—PTC News