YJHD reunion: Deepika Padukone, known for her role as Naina Talwar in the film Yeh Jawaani Hai Deewani (YJHD), recently sparked excitement among fans by sharing pictures from a reunion with the YJHD cast. The film, directed by Ayan Mukerji, celebrated its 10th anniversary, prompting Deepika to open her treasure trove of memories and share them with the world.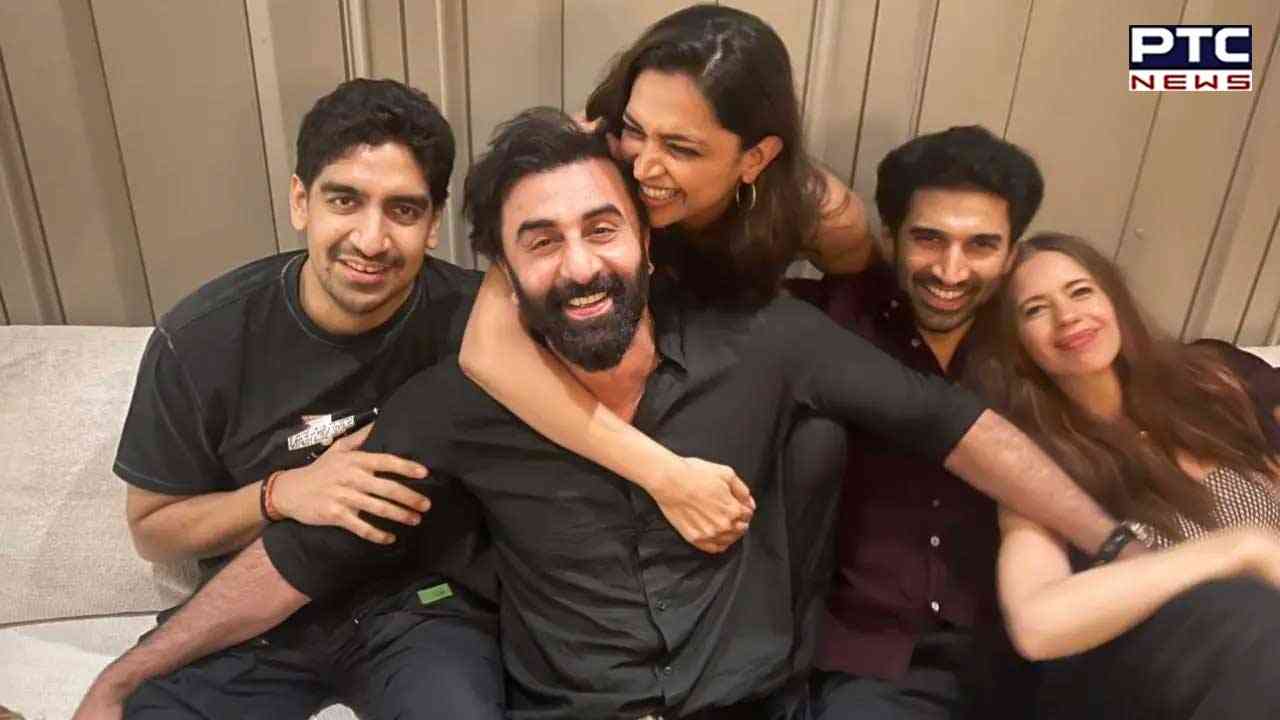 The photos posted by Deepika featured her alongside co-stars Ranbir Kapoor, Kalki Koechlin, and Aditya Roy Kapur, as well as Ayan Mukerji, Karan Johar, Manish Malhotra, and Pritam. While the images were heartwarming, it was Deepika's caption that truly captured the Internet's attention. Quoting Naina Talwar's iconic dialogue from the movie, she wrote, "Yaadein mithai ke dibbe ki tarah hoti hain...Ek baar khula, toh sirf ek tukda nahi kha paoge" (Memories are like a box of sweets. Once you open it, you cannot stop at one).
Also Read: Karisma Kapoor, Madhuri Dixit break the Internet with new dance video; watch
Unsurprisingly, the post garnered a lot of love from fans. Netflix India's Instagram handle commented, "Itna rona kyun aa raha hai" (Why are you crying so much), while Dharma Productions expressed, "When it's a reunion of our fave YJHD gang, woh toh hoga hi dhaasu" (It's bound to be amazing). Fans flooded the comment section, expressing their emotions and reminiscing about the film. Some referred to YJHD as the "DDLJ of our generation" and eagerly awaited a sequel. Others marveled at the nostalgic memories evoked by Deepika's caption, calling it "OMG Naina's dialogue" and reminiscing about their favorite lines from the movie.
Interestingly, several fans expressed curiosity about the character Lara, portrayed by Evelyn Sharma in the film, asking where she was in the reunion pictures. Amidst the humorous inquiries, fans playfully referenced another iconic line from the movie, exclaiming, "My daal chawal for 50 saal till I die." The overwhelming sentiment from fans was that they needed a YJHD part two and were ecstatic about the reunion.
Meanwhile, director Ayan Mukerji also commemorated the film's 10th anniversary with a heartfelt post. Describing YJHD as his "second child" and a piece of his heart and soul, he expressed his gratitude and nostalgia for the movie's impact over the past decade.
Yeh Jawaani Hai Deewani, produced by Karan Johar's Dharma Productions and directed by Ayan Mukerji, was released in 2013 and emerged as one of the biggest blockbusters of that year. The film's timeless story and memorable characters continue to resonate with audiences, making it a beloved part of Indian cinema.
Also Read: Palak Tiwari dives into Maldives: Unveiling the blues in ribbed swimsuit glam
- With inputs from agencies