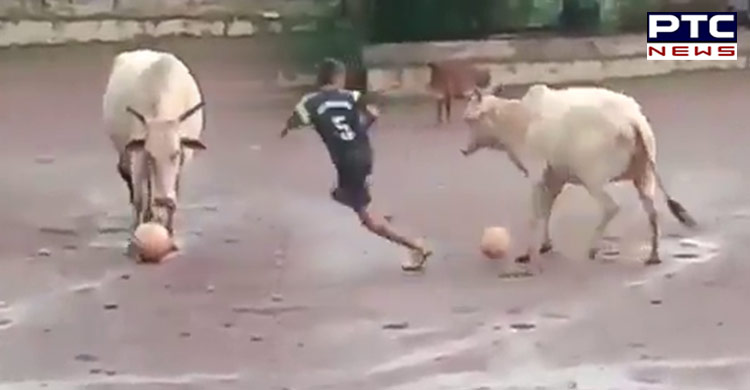 Remember, when you were playing cricket in your colony and the ball hits home and they use to keep your balls with them, and you always try to take the ball somehow? Okay, you also have remembered how a stranger uncle used to come and say, let me play a ball. Well, a video is making rounds on the internet where a bull has hijacked a football and the kids are trying their best to take out the ball from him. The video has emerged as the latest trend on social media as renowned sports journalist Harsha Bhogle has himself shared the video.
https://twitter.com/bhogleharsha/status/1145760592181059592
The video is from the South, though no clarification has been made on the location of the video. The voice notes in the video are surely in the South language. In a video, the bull has hijacked the video, not letting the ball go away from her.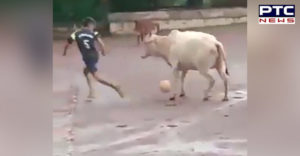 The bull himself is chasing the ball and the students are trying their best to take away the ball from the bull. The kids somehow managed to take away the ball and then they started playing with the bull for a while, just like one-touch pass game.
Also Read: Parents should not be gender biased, says Priyanka Chopra
The bull after several passes again managed to take control of the ball and the video finished. Harsha Bhogle in a tweet said and I quote, "This is the funniest thing you will see today!". Though Cricket has its prominence in India, the existence of football is still there and everybody loves to take out the shoe and hit the ball, especially in the rainy season.
-PTC News