Jitin Prasada joins BJP: In a major setback to the Congress, its prominent face from Uttar Pradesh, Jitin Prasada, on Wednesday joined the Bharatiya Janata Party (BJP) in the presence of Union Minister Piyush Goyal.
Welcoming him into the party in the presence of Piyush Goyal, BJP media in-charge Anil Baluni said Jitin Prasada was joining BJP as he was "impressed" with the working style of Prime Minister Narendra Modi.
Also Read | Myths and Facts of COVID-19 vaccination in India; here is what PM Modi govt doing to vaccinate Indians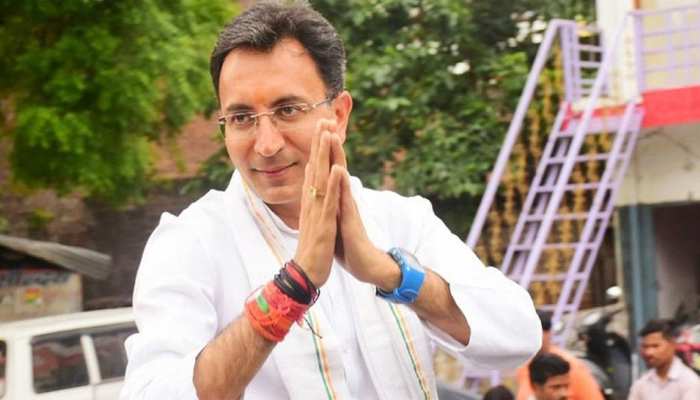 Meanwhile, BJP leader Jyotiraditya Scindia said that "Prasada is like my younger brother, and I welcome him to Bharatiya Janata Party (BJP). I congratulate him."
Also Read | PM Narendra Modi announces centralized vaccine drive; Centre will procure all vaccines
Congress leader Jitin Prasada after joining BJP said he took this decision with a lot of deliberation keeping in view all the aspects, in interests of my district, state, and the country and to safeguard the interests of the people.
"I have a three-generation connection with Congress, so I took this important decision after a lot of deliberation. In the last 8-10 years, I have felt that if there is one party that is truly national, it is Bharatiya Janata Party. Other parties are regional but this is a national party," he said.
He added that "If there is any political party or a leader standing for the interests of the nation today, given the situation that our country is going through, it is BJP and Prime Minister Narendra Modi."
"I felt that what is the relevance of staying in a party if you can't protect interests of your people or work for them. I felt I was unable to do that at Congress. I thank people in Congress who blessed me all these yrs but now I'll work as a dedicated BJP worker," Jitin added.
Click here to follow PTC News on Twitter
-PTC News