Agniveer recruitment process: The selection and process to the conduct of Agniveer Selection for the year 2023-24, saying that the recruitment rally will be conducted in three stages.
As per the modified recruitment procedure, the Computer-based Online Common Entrance Exam (CEE) will be conducted before the Recruitment Rally.
Also Read: Punjab VB nabs Tehsil deed writer for accepting Rs 20k bribe
The director, Recruiting at Army Recruiting Office, Secunderabad, Colonel Keats K Das said, "The recruitment rally is conducted of three stages. Before this year, first the recruitment rally, the physical was conducted, followed by a medical test. Only those who qualify had to come for the Common Entrance Exam which was a paper-based exam."
He said from this year onwards, the first major change is that the first stage is now the common entrance exam in the online mode.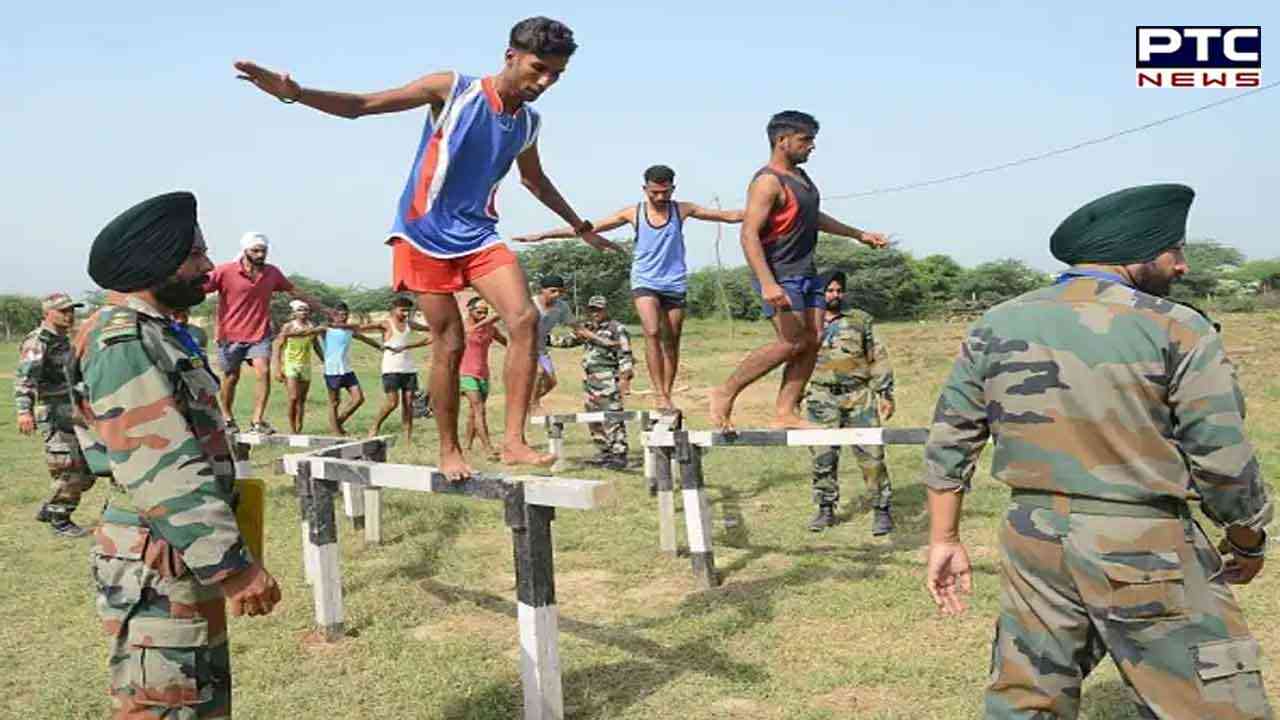 "Then those who qualify for this online exam will be shortlisted and called for the recruitment rally, which is the second stage. In the second stage, they wll have to undergo a physical fitness test and a physical measurement test. Those who qualify for this will further move into the third stage, which is the medical test. The merit list will be based on the marks that the candidate acquires in the online CEE and the physical tests," he said.
Notably, the registration has been started from February 16 and will go on till March 15.
4 centers in Telangana Hyderabad/Secunderabad, Warangal, Karimnagar, and Adilabad have already been selected for the recruitment process.
The date for the recruitment rally to be conducted is yet to be finalized but for the state of Telangana, it would be towards the end of this year or early next year.
Also Read: Major reshuffle in Punjab Police; Naunihal Singh replaces Jaskaran Singh as Amritsar Police Commissioner
The syllabus or pattern of questions in the CEE exam will be the same. The Indian Army is also offering bonus marks for candidates who have qualified from ITI and polytechnic ranging from 20-50 marks in the exam.
- ANI