Ayodhya: The idol of Lord Ram Lalla will be placed at its original place in the upcoming temple in Ayodhya in the third week of January 2024, said Shri Ram Janmabhoomi Teerth Kshetra treasurer Swami Govind Dev Giri Maharaj.
As per the sources, Maharaj came to Dombivli in Maharashtra to inaugurate various programs on Wednesday.
Also Read: Uttarakhand Budget 2023-24: FM presents Budget of Rs 77,407 cr

Meanwhile, while addressing media, Maharaja said that, "The work of Lord Ramchandra's temple in Ayodhya is going on very fast and well. At present, the work of the temple is 70 per cent complete... We are sure that Ramlalla will be installed at that original place in the third week of January 2024 and arrangements will be made for devotees to visit and offer prayers from that day itself."
"Our target is to complete the work on the sancturn sanctorum, a first floor and arrangements for darshan while the work of the rest of the temple's craftsmanship will continue," he added.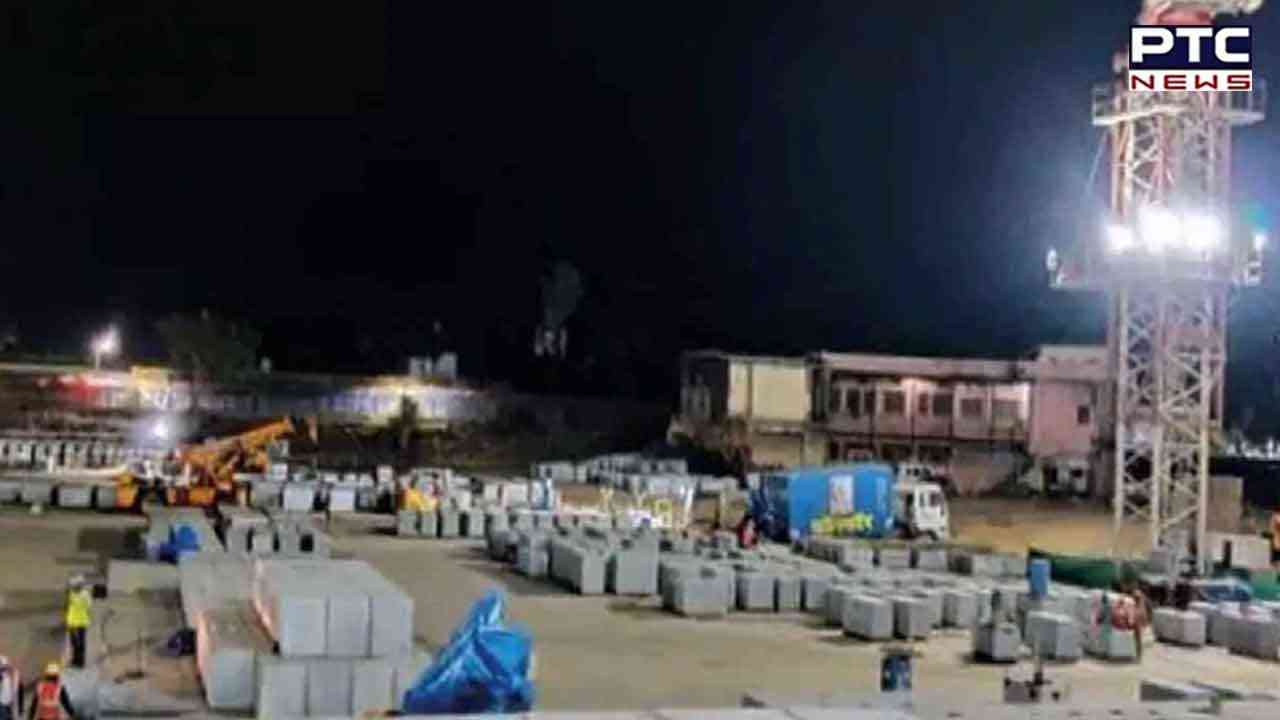 Meanwhile, on November 9, 2019 , a five-judge Supreme Court bench led by then Chief Justice of India Ranjan Gogoi ruled in favour of Ram Lalla and said that the entire disputed land spread over 2.7 acres will be handed over to a trust formed by the government, which will monitor the construction of a Ram Temple at the site.
In February 2020, Prime Minister Narendra Modi announced the constitution of Shri Ram Janmbhoomi Teerth Kshetra, to oversee the construction of the Ram temple in Ayodhya.

Also Read: Nepal PM Pushpa Kamal Dahal's official Twitter account hacked

- ANI