New Delhi, October 29: Trinamool Congress MP Mahua Moitra has addressed allegations surrounding gifts received from Darshan Hiranandani, CEO of the Hiranandani Group, and her use of Lok Sabha login credentials to post questions.
In an interview with India Today, she confirmed receiving gifts such as a scarf, lipsticks, makeup items, including eye shadow, from Hiranandani. However, she admitted to allowing him to use her Lok Sabha login credentials to post questions on her behalf. Moitra denied accepting bribes from Hiranandani and called for the opportunity to cross-examine him.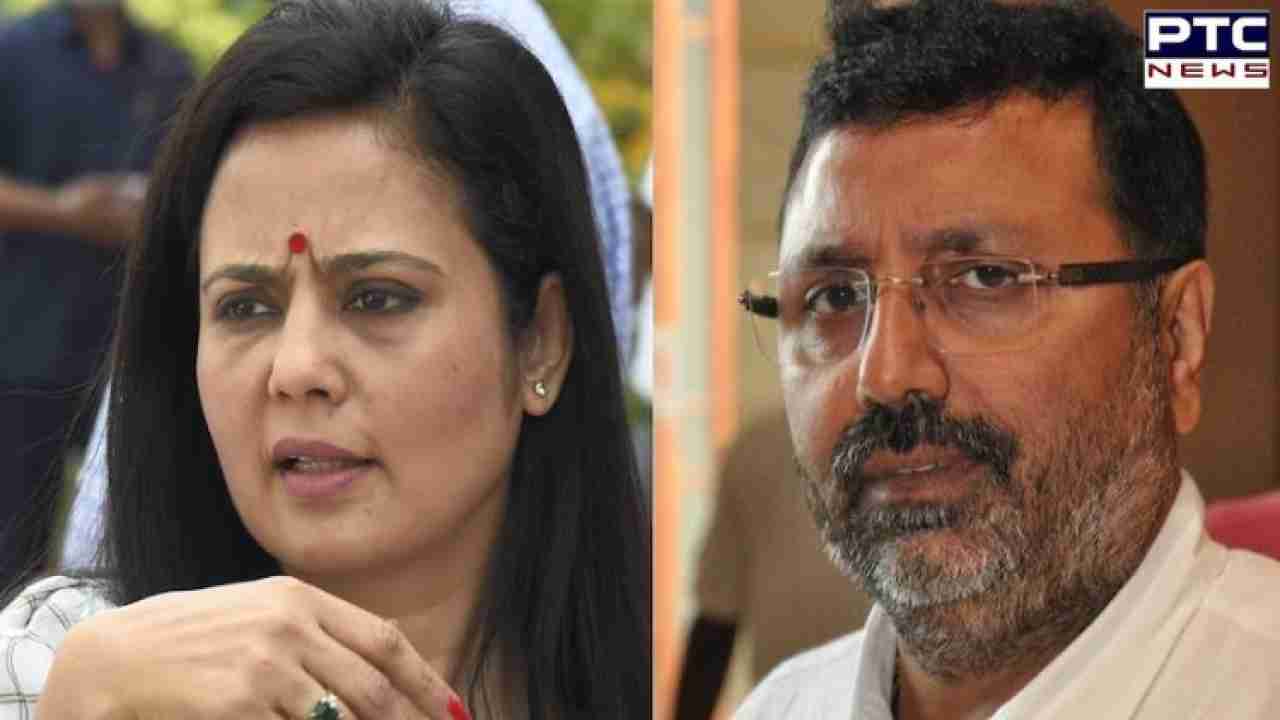 The allegations against Moitra involve gifts exchanged for posing questions in Parliament. The Parliament's Ethics committee has summoned her to defend her actions on October 31. Moitra has requested additional time due to pre-committed programs in her constituency, Krishnanagar. Several committee members consider the charges against Moitra as a significant breach of parliamentary privilege. BJP MP Nishikant Dubey and lawyer Jai Anant Dehadrai have already presented their statements and evidence against the Trinamool MP.
Moitra also criticized Dehadrai, suggesting his complaint against her was influenced by a custody battle over their pet dog, Henry. She defended the practice of sharing login credentials, citing her work from a remote constituency. However, Mr. Dubey referred to the National Informatics Centre's (NIC) rules specifying that credentials should be kept confidential and private, with alternate users properly informed, given the security implications of any breach.
Mr. Dubey called for an investigation into alleged attempts to influence Hiranandani and Moitra's contact with him. Hiranandani serves as an approver in the case, confirming the charges made against Moitra by both Dubey and Dehadrai in his signed affidavit.
Moitra clarified the nature of the gifts from Hiranandani, calling him a close personal friend. The makeup products were reportedly bought from a duty-free store in Dubai. She consulted him for changes in her house interiors, with architectural plans and drawings provided by Hiranandani, but the expenses were covered by the Central Public Works Department (CPWD), a government body.
Moitra defended the renovation of her personal bungalow, indicating that the designs provided by Hiranandani's architects were submitted to CPWD. Additionally, she stated that she used Hiranandani's car when in Mumbai, emphasizing the friendly nature of their association.
Addressing the allegations, Moitra challenged Hiranandani to come forward and disclose any additional gifts or financial transactions, placing the onus on the complainant to provide evidence supporting their claims.
Also Read: PM Modi and President Al-Sisi express concerns over terrorism and civilian losses amid Israel-Hamas conflict
- With inputs from agencies
Join Whatsapp Channel