Hyderabad, September 5: K Kavitha, a member of the Bharat Rashtra Samithi (BRS), has penned a letter addressed to the leaders of all 47 political parties, including West Bengal Chief Minister Mamata Banerjee, urging them to put aside political differences and prioritize the passage of the Women's Reservation Bill during the forthcoming special session of Parliament.
The Women's Reservation Bill seeks to reserve 33 per cent of seats in the Lok Sabha and state legislative assemblies for women. Despite being a significant step toward achieving gender parity and fostering inclusive governance, the bill has languished in legislative stagnation for an extended period.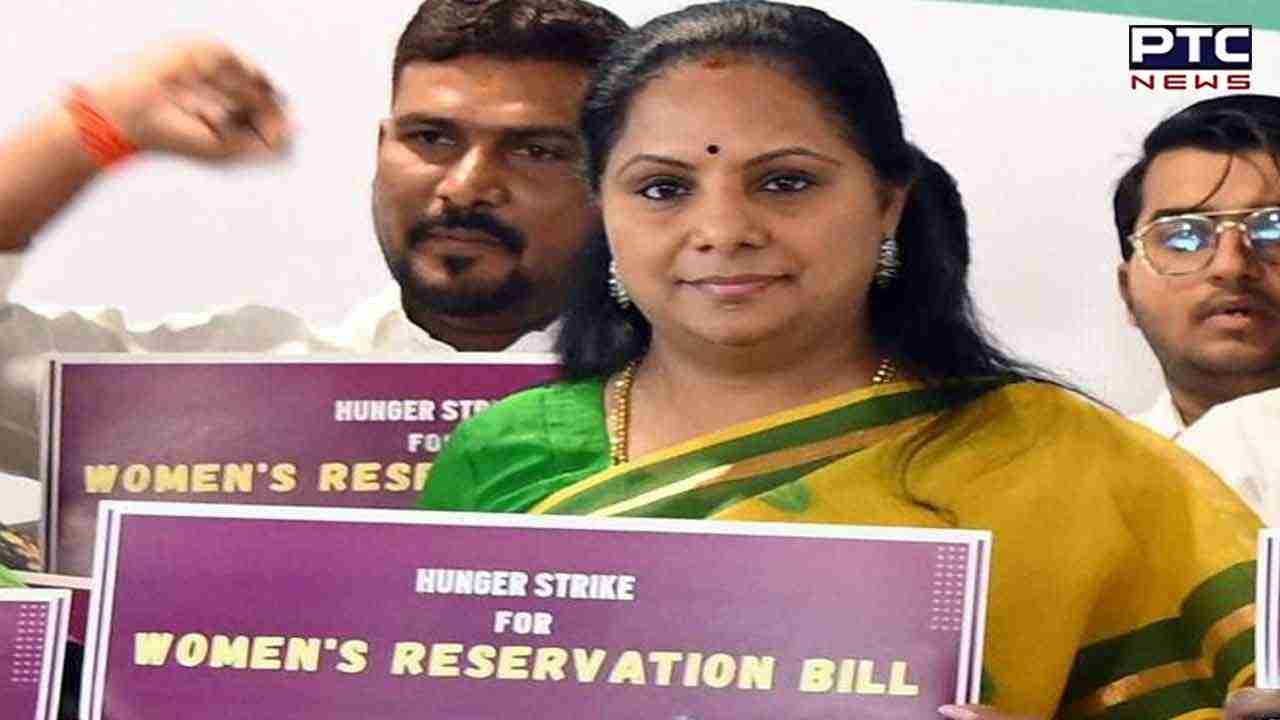 In her letter, Kavitha, the BRS MLC, stressed the pivotal role that women play in Indian discourse and the pressing need for their representation within legislative bodies. She pointed to the 14 lakh women already actively involved in public life as a testament to their capacity to lead and govern effectively.
Highlighting the importance of inclusivity in Indian democracy, K Kavitha asserted that increased women's representation is not a matter of exclusivity but a means to create a more equitable and balanced political landscape.
In a separate letter to the presidents of various political parties, including Bharatiya Janata Party chief JP Nadda, Akhilesh Yadav of the Samajwadi Party, DMK's MK Stalin, NCP's Sharad Pawar, Congress' Mallikarjun Kharge, and YSRCP's Jagan Mohan Reddy, Kavitha implored them to recognize the urgency of this matter and rally behind the Women's Reservation Bill.
Speaking to ANI, Kavitha called upon both treasury and opposition bench members to support the bill during the five-sitting-long Special Session of Parliament, convened by the Central government from September 18 to 22.
"There has been a special session of the Parliament called for various reasons. The issue of women's representation in the Parliament is of utmost importance, and with folded hands, I request all the political parties to take up this issue and rise above political partisanship. This current government does not have a comfortable majority in Rajya Sabha, but the Women's Reservation Bill has already been passed in Rajya Sabha. So they just have to put it in the Lok Sabha and give the Women's Reservation Bill..." Kavitha stated.
"The INDIA group is meeting today, so I request Mallikarjun Kharge, Nitish Kumar, and the top leadership of that group to kindly consider the Women's Reservation Bill as a top priority," she added.
Kavitha had previously undertaken a hunger strike in March to demand the tabling and passage of the Women's Reservation Bill. She has also been engaging with political parties and civil society organizations across India to escalate the demand for the bill.
Vice President Jagdeep Dhankhar expressed optimism on Monday, stating that amendments to the Constitution would soon ensure adequate representation for women in Parliament and State Assemblies, making India a global leader even before 2047.
"I can tell you that the day is not far when in India, in the Parliament and State Assemblies, women will have adequate representation with appropriate amendments to the Constitution. We will be a global power by 2047, but if this reservation takes place early, we will be number 1 even before 2047...," Vice President Dhankar said during an interactive program with female students of "Vishwavidyalaya Maharani Mahavidyalaya" in Jaipur, Rajasthan.
Union Parliamentary Affairs Minister Pralhad Joshi announced on Thursday the five-day special session of Parliament scheduled for September 18-22. The specific agenda for the special session has not yet been disclosed.
- ANI