PTC Web Desk: In a significant development concerning the Dhillon siblings' suicide case in Jalandhar, SHO Navdeep Singh has been dismissed from service. As per information, a similar action is likely to be taken against ASI Balwinder Kumar and constable Jagjeet Kaur anytime soon.
This decision comes 16 days after the tragic incident where the Dhillon brothers reportedly jumped into the swollen Beas from the Goindwal bridge, alleging harassment by the Jalandhar Police. On September 2, one of the brothers' bodies was discovered in the Mand area. The incident took place on the evening of August 17 when both Manavjit Singh Dhillon and Jashanbir Singh Dhillon entered the Beas river. The body found is that of the younger brother, Jashanbir Singh.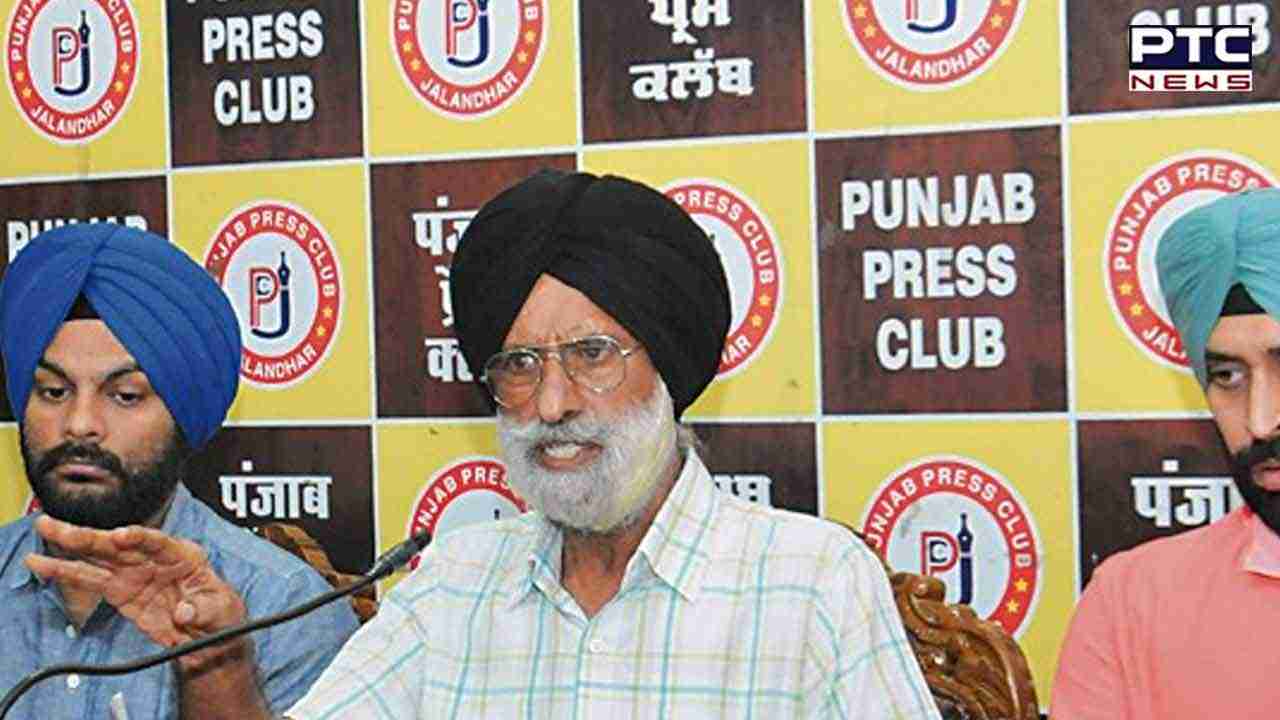 Inspector Navdeep Singh, who served as the Station House Officer (SHO) in Division No. 1 of Jalandhar Commissionerate, faced allegations of physically and mentally tormenting one of the brothers within the police station premises.
Earlier, following a written complaint filed by the victims' family, the Kapurthala police had registered a case under Section 306 (abetment of suicide), 506 (criminal intimidation), and 34 (common intention) of the Indian Penal Code (IPC) against Navdeep, along with two of his colleagues, ASI Balwinder Singh and woman constable Jagjeet Kaur.
The relatives of the victims had alleged that the two brothers, aged 26 and 34, had jumped into the Beas river following harassment by the three police officers. The FIR was filed based on the complaint of a cousin of the victims, who was present at the police station during the incident.
The case
According to the FIR, SHO Navdeep Singh was handling a marital dispute involving the sister of a friend of the victims and another party, which led to their summons to the police station on August 16.
"The accused SHO and two other accused were allegedly siding with the other party, resulting in a heated argument between one of the brothers and the SHO. In a fit of rage, the accused SHO purportedly physically assaulted the elder brother," the FIR reported.
The FIR also noted that a false FIR had been filed against the missing youth, who is yet to be located. This false FIR was filed by accused woman constable Jagjeet Kaur, alleging misconduct with the police.
On August 17, the younger brother allegedly jumped into the river, prompting his elder brother to jump in after him in an attempt to rescue him. His body is yet to be located.
- With inputs from our correspondent