Principals' Singapore training: Punjab Chief Minister Bhagwant Mann on Friday said the state was on the threshold of complete transformation of the education sector to benefit students by carving out their bright future.

The Punjab Chief Minister, who flagged off the second batch of principals for training to Singapore at MGSIPA, said these teachers would be equipped modern teaching practices prevalent abroad.
He said after their return, these principals would share the practices with students and their colleagues thereby ensuring that students got acquainted to the pattern of study on foreign shores.
Also Read | Delhi excise policy: Arvind Kejriwal attacks PM Modi, says 'If Manish Sisodia joins BJP today...'

Bhagwant Mann claimed that this would enable Punjab students to compete with their peers educated abroad. The Punjab Chief Minister said this was revolutionary step which would rejuvenate the entire education system of the state for the well-being of students.
He said it was a proud moment for him as these teachers would act as an agent of change in the education sector in the coming times. Bhagwant Mann expressed hope that this would bring the much-needed qualitative change in the education system of the state by benefitting the students.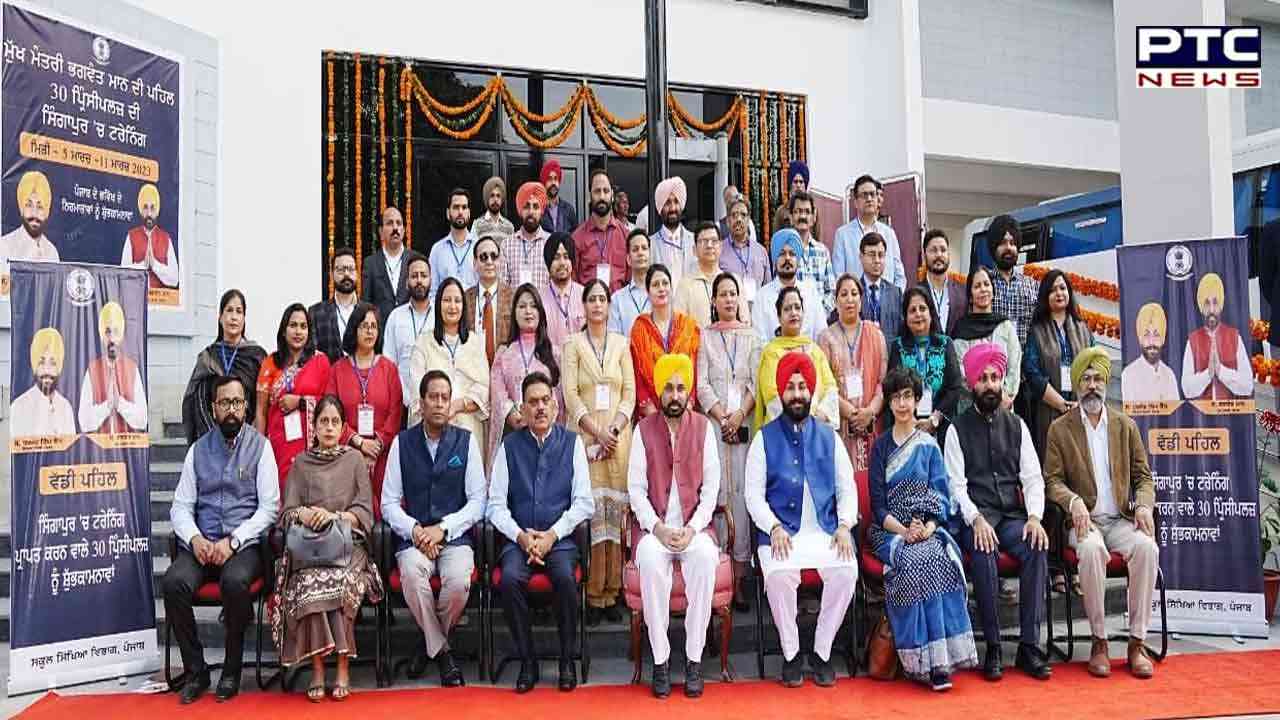 The Punjab Chief Minister said it was a matter of great pride and satisfaction that most of these teachers were state or national awardees and had carved a niche for themselves in the field of education.
He said the sole criterion to choose these teachers was merit so as to ensure that they played a vanguard role in education reform. Bhagwant Mann said an agreement had already been signed with them to depute them in any school across the state after the training.
Also Read | Punjab CM 'spends' Rs 6.5 crore every 8 days on 65 national TV channels to showcase Arvind Kejriwal!

The Punjab Chief Minister said a similar initiative that would go a long way in reforming the education was 'Schools of Eminence. These schools would act as a catalyst to groom the students for the competitions ahead.

- PTC NEWS