Chandigarh, March 7: Showing solidarity to Balkaur Singh, father of slain Punjabi rapper and singer Sidhu Moosewala, in his quest for justice, Punjab's Leader of the Opposition (LoP), Partap Singh Bajwa on Tuesday said that Chief Minister Bhagwant Mann-led Aam Aadmi Party government's lax attitude towards the grieved family had elicited an avalanche of sharp criticism from across the world.
Notably, getting fed up with the AAP government's apathy, Balkaur Singh along with his wife today sat on a protest outside the Punjab assembly to press the government for justice.

Also Read: Land-for-jobs case: CBI questions Lalu Prasad Yadav
Senior Congress Leader, Bajwa said that before going on a sit-in protest, He (Balkaur Singh) paid a visit to his residence and expressed disappointment with the AAP government for poorly handling the process of delivering justice.
"Moosewala's father, Balkaur Singh said that no action has been taken against the person, who deliberately leaked the information relating to the pruning of security of Shubhdeep Singh. With the leakage of the same information, Sidhu Moosewala became vulnerable, which later on turned out to be fatal. He said that the person responsible for disclosing the same information has been enjoying the coziness of the government", Bajwa added.
The opposition Leader said that during a meeting at his residence, Balkaur Singh said he believed that two gangsters, who were killed in the Goindwal Sahib Central Jail in Punjab's Tarn Taran district, were the witness of Sidhu Moosewala's brutal murder. It seems killing them was an attempt to destroy the evidence.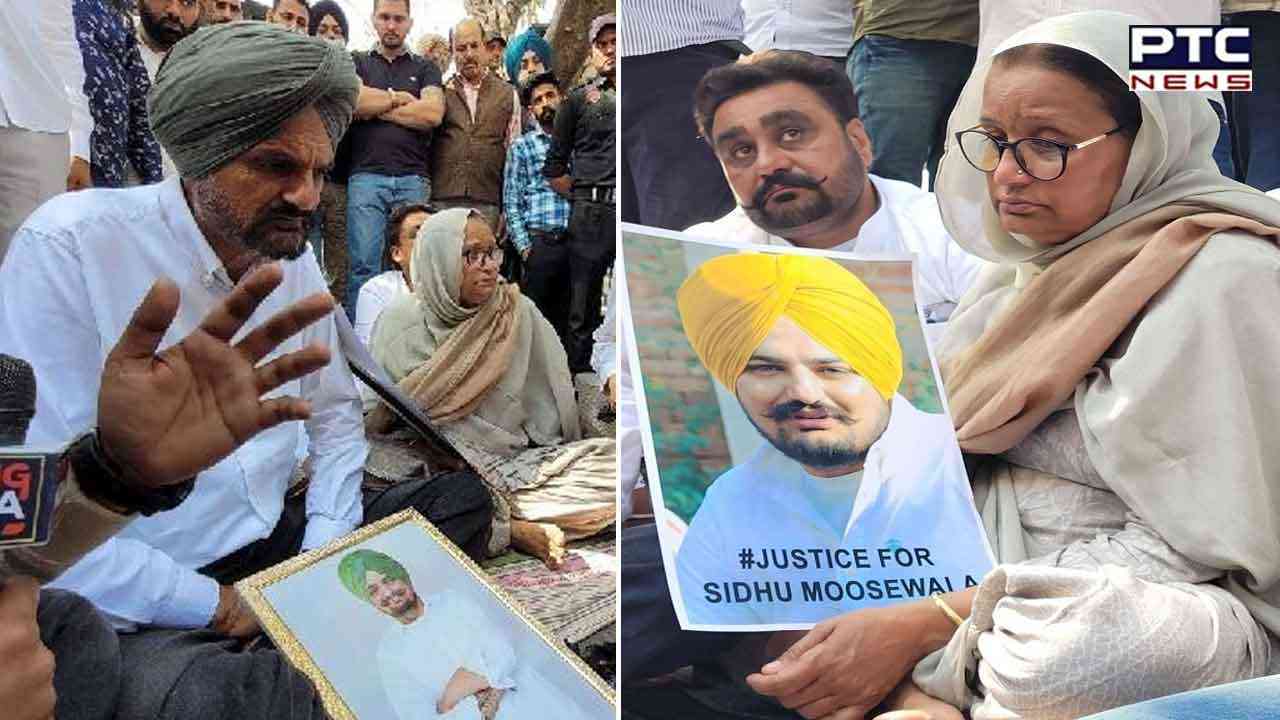 Bajwa categorically said that CM Bhagwant Mann must tender an apology for his indecent behaviour in the Punjab Vidhan Sabha on March 6.
"We have brought the issue to the notice of the Punjab Vidhan Sabha Speaker, Kultar Singh Sandhwan, and urged him to do the rightful on this, even though he hasn't condemned the CM for his immoral conduct", LoP added.
Bajwa said that the congress party unanimously decided that it would boycott the ongoing session in the Punjab assembly whenever CM would be attending the proceedings.
Also Read: Land-for-jobs case: CBI questions Lalu Prasad Yadav
"I would like to make it crystal clear that we would not oppose any other member of the house and attend the proceedings as usual. This is the boycott of Punjab CM Bhagwant Mann only", said Bajwa.
- PTC NEWS