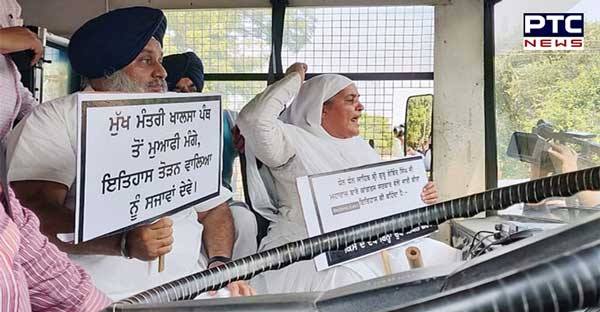 SAD leaders protest outside Captain Amarinder Singh house
Punjab Chief Minister, Captain Amarinder Singh canceled his press conference, following which Shiromani Akali Dal protested against the Punjab government. SAD under the leadership of Sukhbir Singh Badal protested in front on Captain Chief Minister's house.
Also Read: SAD for common war on drugs, rising above political lines, says Sukhbir Singh Badal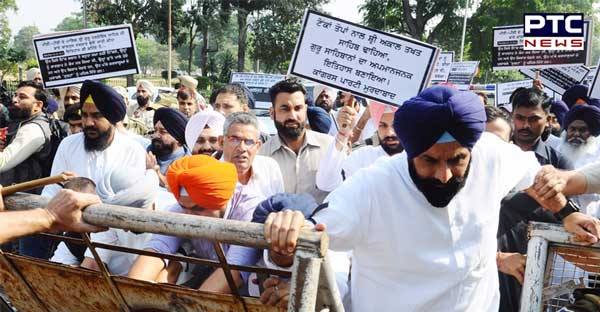 Along with SAD President, Sardar Sukhbir Singh Badal, Dr. Dalijeet Singh Cheema, Bikramjit Singh Majithia, Balwinder Singh Bhunder, Bibi Jagir Kaur were also present among others.
During this protest, police tried to stop them on the way. Later police arrested them and took them to sector 3 police station. During the protest, the Akali Dal demanded that the Chief Minister should immediately apologize to the Sikh community and punish the culprits responsible for this crime.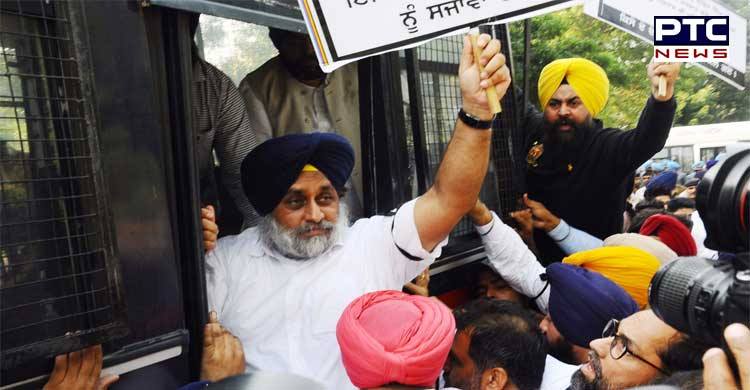 The dharna is launched against the alleged distortion of the history of the Sikhs Guru in class XII, PSEB history books.
The Akali leaders said that if the immediate steps were not taken about this, then they will intensify the protest.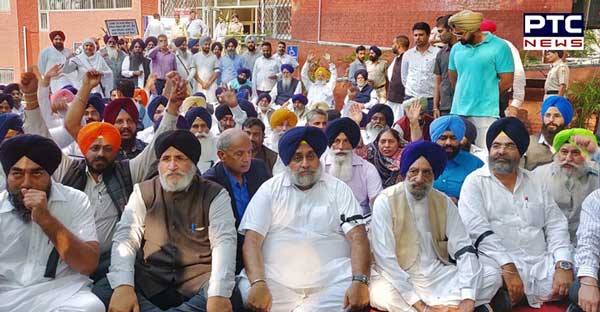 They further demanded registration of cases and arrests against those who have compiled and distributed the books. During the Dharna, Sukhbir Badal said that they would not tolerate any distortion made to the Sikh history. They would sacrifice themselves in order to protect the honor and dignity of the Sikh religion.
-PTC NEWS