Gurdaspur, February 24: The Kisan-Mazdoor Sangharsh Committee (KMSC) has postponed the rail roko morcha. According to reports, around 10 trains stood cancelled, six were short terminated and another four trains had to be diverted after KMSC launched the agitation at Gurdaspur railway station in protest against their pending demands, according to information revealed by Ferozepur railway division.

The farmers sat on the railway track and few of them also spent the whole day and night and also slept on the track by putting mattresses and erecting tents at the protest site, said Baljinder Singh Talwandi, press secretary of KMSC.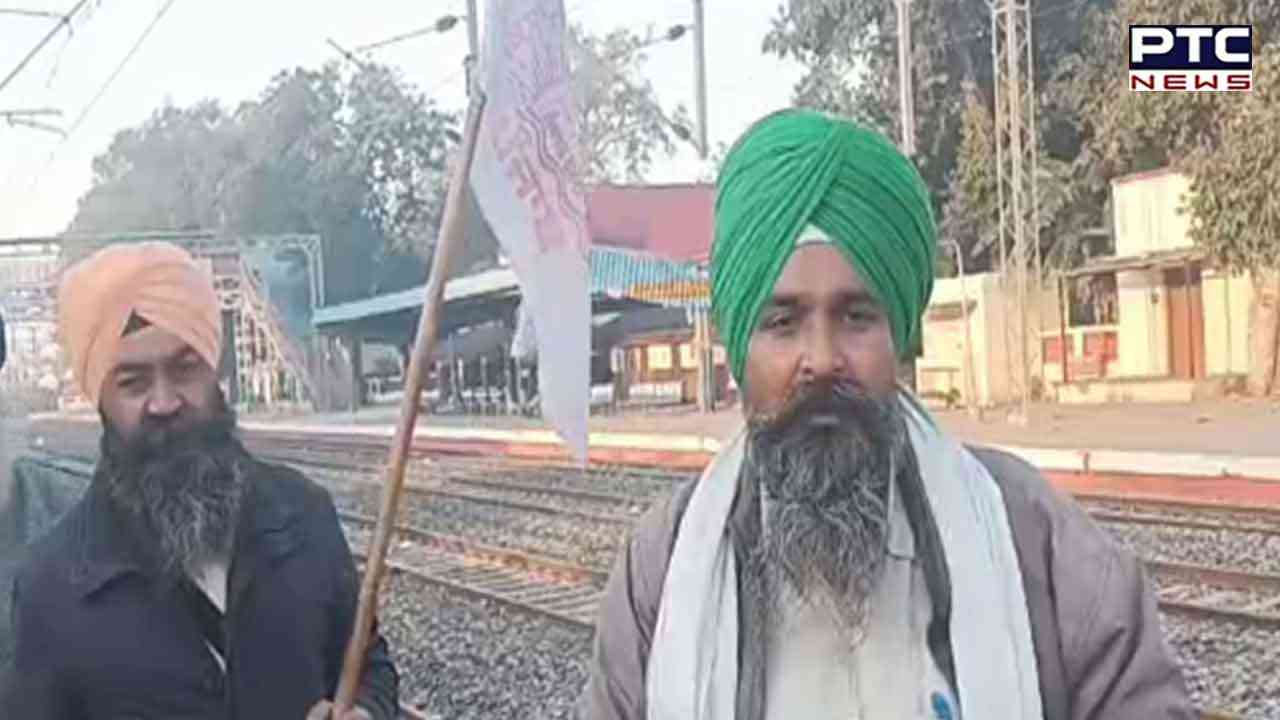 Also Read: Ajnala clash: Court orders release of Amritpal Singh's aide Toofan: SSP Satinder Singh

The Kisan-Mazdoor Sangharsh Committee has been postponed after the assurance was given by Deputy Commissioner. The administration then started implementing the demands made by the committee. The protesters are from the belt has sugarcane growing, they claimed that their dues are pending and have not been cleared yet. The farmers are seen unhappy with the compensation that has been given under Bharatmala project and then the Union government then launched the highway development scheme.
The members of KMSC are from Punjab's Majha who all participated in the dharna on day one. KMSC general secretary Sarwan Singh Pandher said, "We had staged a three-hour rail roko on January 29 at more than a dozen places in Punjab over various demands, including the above-mentioned ones. We had planned a 'pakka' dharna at Gurdaspur rail track, but then the district administration authorities of Gurdaspur assured us of a solution soon. Although a few meetings did take place subsequently, nothing satisfactory has come out of it till now. So, we had no choice but to launch this rail roko at Gurdaspur again. This time we won't leave until our demands are met."
Earlier, KMSC had staged a dharna for a month at different toll plazas in the month of December15, 2022 to January 15, 2023, seeking reasonable toll charges.
The committee ten had few meetings with the deputy commissioners of various districts such as Amritsar, Gurdaspur, Tarn Taran, etc., over their pending demands. It also had a meeting with Punjab Agriculture Minister Kuldeep Singh Dhaliwal in the first week of December.
Also Read: Law and order situation in Punjab is a major concern: Capt Amarinder over Ajnala situation
- PTC NEWS