Sara Ali Khan and Janhvi Kapoor workout: Sara Ali Khan and Janhvi Kapoor, known for their dedication to fitness, have once again set the bar high with their post-Diwali Pilates workout. As the festive indulgences give way to the resolve for healthier routines, these two celebrities have showcased a motivating fitness regimen.
The aftermath of festive celebrations often involves battling the urge to lounge rather than exercise. Sara and Janhvi's recent workout video, shared by their trainer Namrata Purohit, serves as a beacon of inspiration for anyone seeking that extra push to return to fitness mode after Diwali splurges. In the video, the duo engaged in various Pilates exercises, illustrating their commitment to staying fit amidst their busy schedules.
The focus of their routine included dynamic lunges, designed to bolster thigh muscles by incorporating fluid movements. This exercise aids in enhancing strength and flexibility, targeting key muscle groups. Another highlight was a modified squat routine, involving lateral leg movements. Not only does this exercise contribute to sculpting the glutes, but it also works on refining thigh muscles, thereby improving overall lower body strength and stability. The workout routine presented by Sara and Janhvi also incorporated half push-ups with arm movements, effectively toning the back and arm muscles.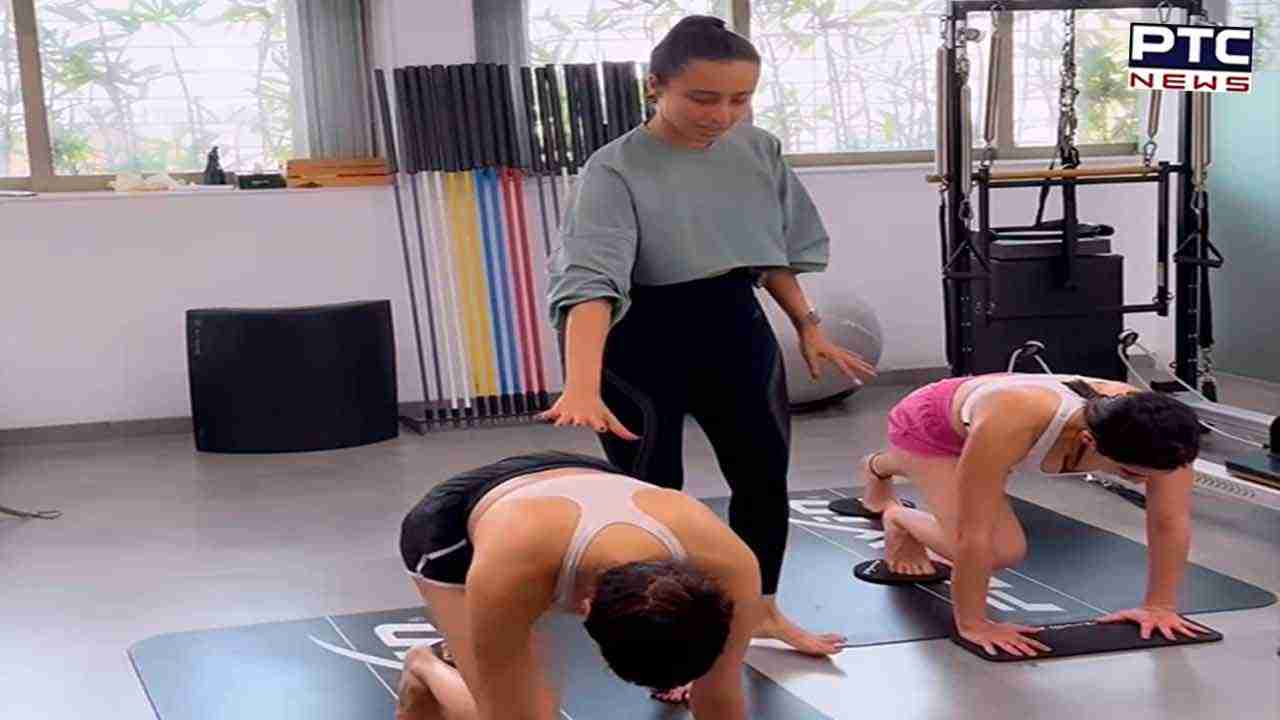 Adding a twist to traditional exercises, they demonstrated a Pilates variation of mountain climbers, emphasizing controlled movements over speed. This deliberate approach intensifies the engagement of core and leg muscles, demonstrating their understanding of diverse workout techniques.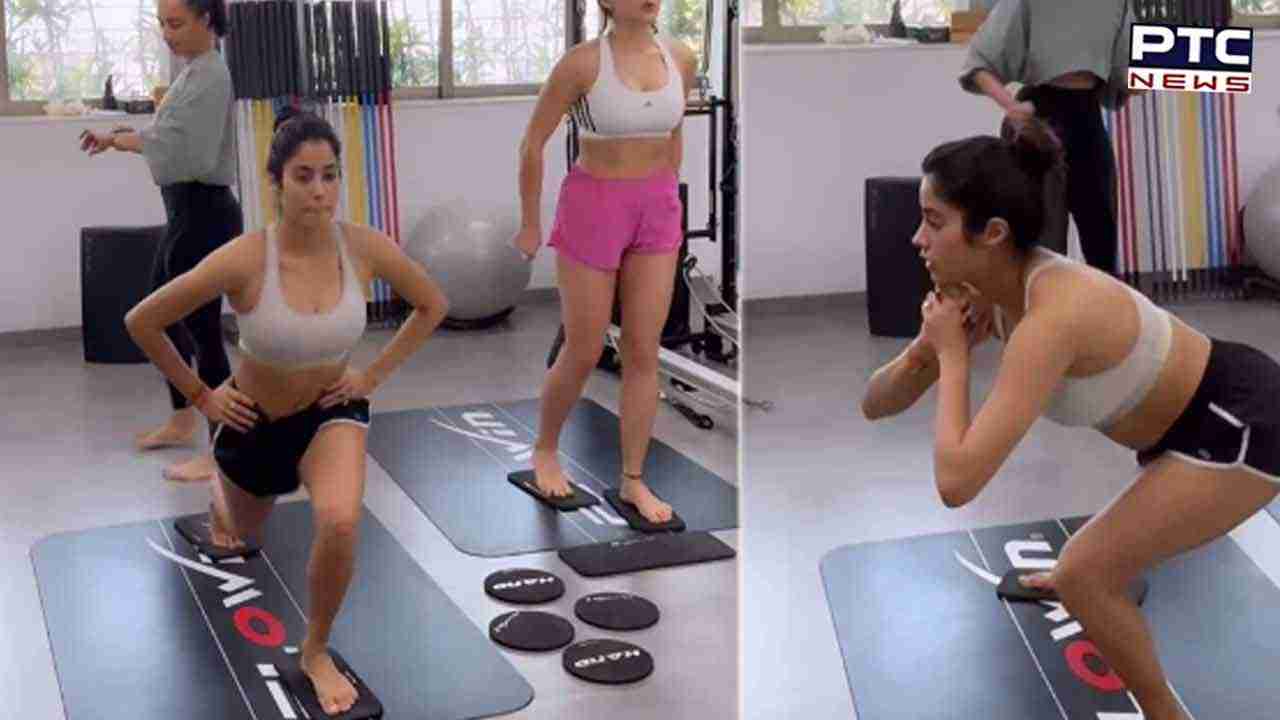 Sara Ali Khan and Janhvi Kapoor's commitment to fitness shines through in their demonstration of a holistic workout routine. Their dedication and enthusiasm serve as an encouragement for fitness enthusiasts aiming to revitalise their post-festive workout regimes.
Also Read: Sara Ali Khan engages in conversation with David Beckham on fame and work-life balance | Check it out!
- With inputs from agencies
Join Whatsapp Channel