Toronto, August 22: Following in the footsteps of his father, Canadian Prime Minister Justin Trudeau has become the second head of state in Canada to reveal a separation while holding office. This significant announcement comes after Trudeau and his wife, Sophie, declared their separation after 18 years of marriage, marking a personal milestone for the leader.
The Trudeau family has a history of experiencing such events in the political limelight, as Trudeau's parents, Pierre Trudeau and Margaret Trudeau, went through a similar process in the past. The couple separated in 1977 and eventually divorced in 1984, with their relationship unfolding during Pierre Trudeau's final year as the Prime Minister of Canada.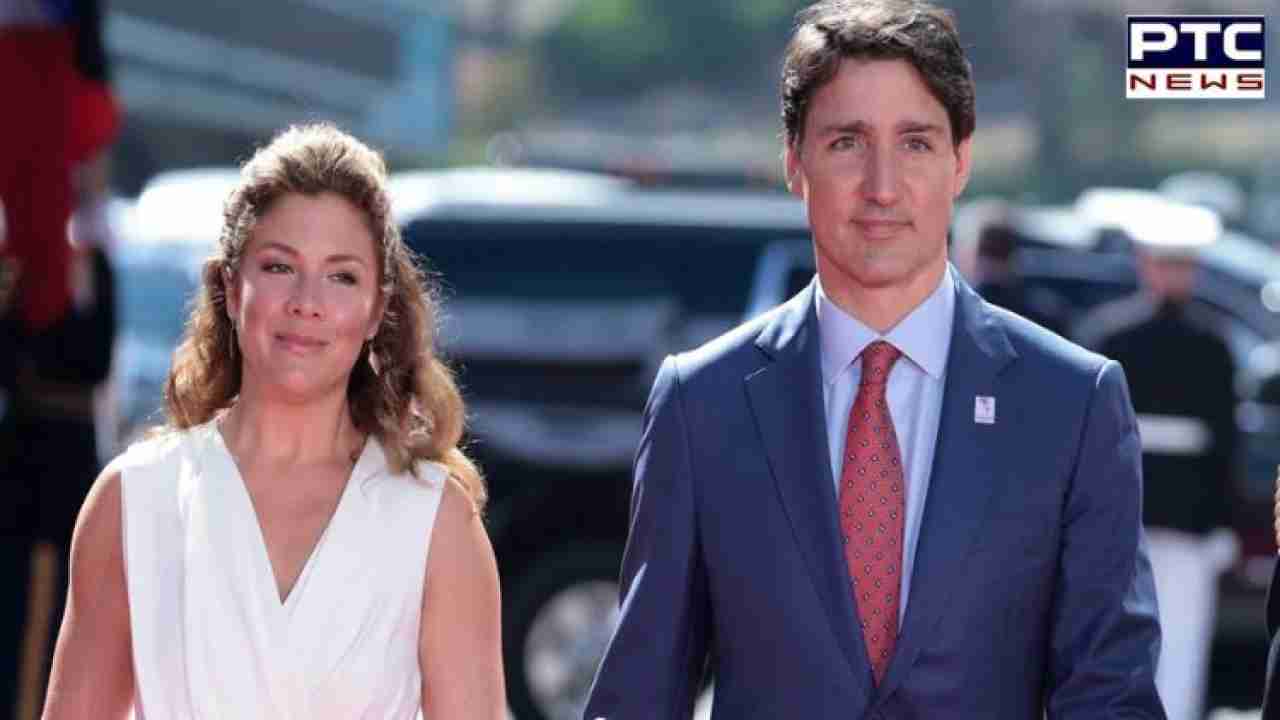 Expressing gratitude, Prime Minister Trudeau took to the public platform to acknowledge the support and understanding of the Canadian populace regarding his family matters. During a press conference held in Cornwall on Prince Edward Island, Trudeau shared his appreciation for the warmth and positive response he received from the public since the announcement.
In his statement, Trudeau stated, "First, I want to extend my heartfelt thanks to all those individuals who have reached out over the past few weeks with their warm wishes, personal messages, and stories. It has been truly heartwarming and uplifting." This press conference marked his first public interaction on the matter since the announcement of the separation.
Also Read: 17 Indian youths held captive in Libya finally reunite with families
Having taken a 10-day hiatus with his family to focus on their children and embrace the new phase of life, Trudeau returned from vacation and addressed the media. He mentioned, "During these past 10 days, I had the opportunity to be with my family, concentrating on our children and moving ahead together."
Justin Trudeau, a prominent figure in Canadian politics and the scion of a renowned political dynasty, assumed office as the Prime Minister in 2015. His wife, Sophie Trudeau, was previously a model and TV host. The couple married in 2005, infusing a dash of glamour and celebrity into the political landscape, even being featured in Vogue magazine.
Together, they share three children: Xavier, aged 15; Ella-Grace, aged 14; and Hadrien, aged 9. Trudeau acknowledged the support of Canadians, expressing, "I genuinely want to extend my appreciation to the people of Canada for their extraordinary grace and kindness in respecting our privacy and personal space. It certainly eases the situation."
Sophie Trudeau has maintained a lower public profile in recent times, often refraining from accompanying the Prime Minister on official trips. The couple was publicly seen together during Canada Day celebrations in Ottawa last month, an event where they showcased unity.
The story of Justin Trudeau and Sophie Gregoire's relationship dates back to their childhood, as they were classmates during their formative years. Their paths crossed again as adults when they co-hosted a charity gala in 2003. Justin Trudeau's situation mirrors that of his father, Pierre Trudeau, who also navigated a separation during his tenure as Prime Minister. The elder Trudeau and his wife, Margaret Trudeau, underwent separation in 1977 and subsequently divorced in 1984, the final year of Pierre Trudeau's premiership.
Also Read: UK nurse who killed seven newborn babies sentenced to life in jail
- With inputs from agencies