Hardeep Singh Nijjar row: Canadian High Commissioner to India, Cameron MacKay, found himself at the center of a diplomatic storm as tensions escalated between India and Canada. The turmoil followed the expulsion of a senior Indian diplomat by Canada, which was met with a swift and reciprocal response from New Delhi.
The catalyst for this exchange of diplomatic hostilities was the controversial allegation made by Canadian Prime Minister Justin Trudeau regarding India's involvement in the killing of Sikh leader Hardeep Singh Nijjar in June.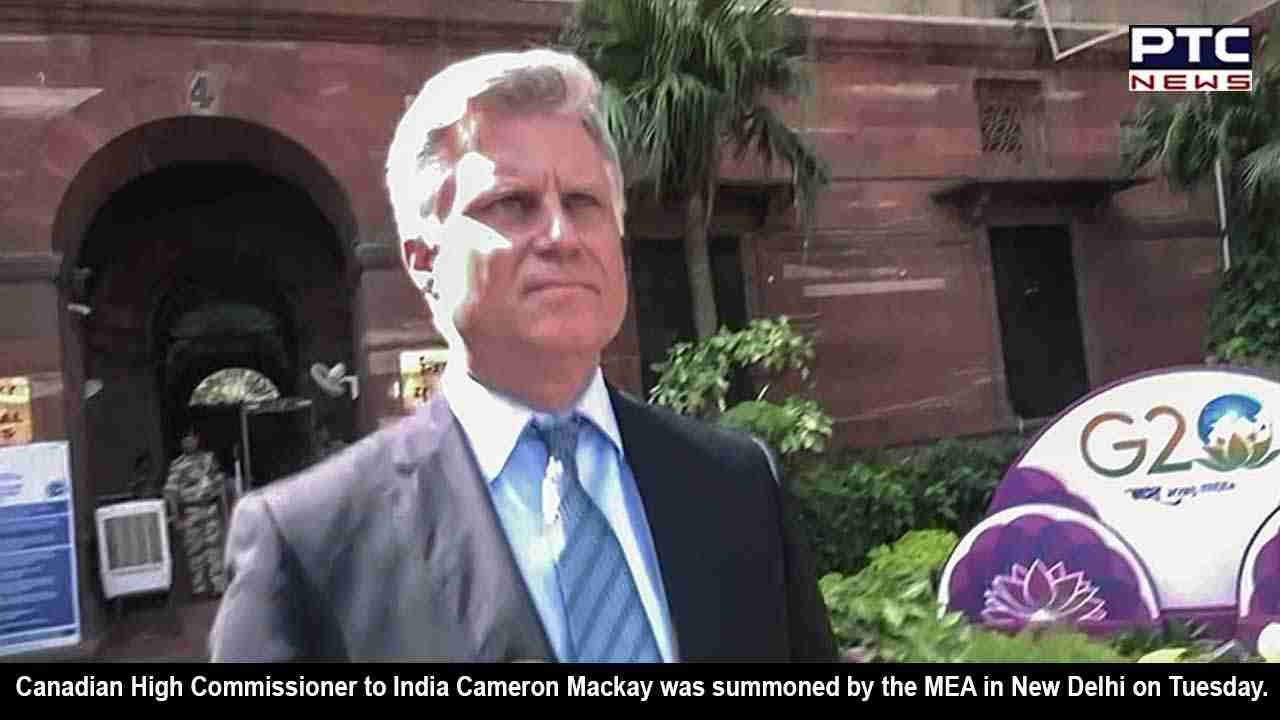 In response to the Canadian government's actions, the Indian Ministry of External Affairs summoned Canadian High Commissioner Cameron MacKay for a tense meeting. Video footage captured the gravity of the situation as Mackay exited the foreign ministry offices. His demeanor was somber and resolute as he navigated through a sea of microphones, conspicuously avoiding the media's inquiries.
In a statement issued by the Ministry of External Affairs, it was announced that the Indian government had decided to expel a senior Canadian diplomat based in India in a reciprocal measure. This diplomat was given a deadline of five days to leave India. The statement elaborated on the government's concerns, accusing Canadian diplomats of interfering in India's internal affairs and participating in activities deemed detrimental to India's interests.
The Indian government vehemently rejected the allegations made by the Canadian Prime Minister as "absurd and motivated." It further stated that similar allegations had been raised by Canada in the past, only to be categorically dismissed by India. India emphasised its status as a democratic nation with a steadfast commitment to the rule of law.
The government contended that such unfounded allegations were merely a diversionary tactic meant to divert attention away from the real issue: the presence of Sikh leader who have sought refuge in Canada and continued to pose a threat to India's sovereignty and territorial integrity. India expressed its longstanding concerns about the Canadian government's inaction on this matter.
Canadian Foreign Minister Melanie Joly had previously announced the expulsion of an Indian diplomat in Canada, citing concerns over a perceived breach of sovereignty. She characterised this alleged breach as "completely unacceptable" and used it to justify Canada's actions. The situation between India and Canada remained tense as both countries grappled with the fallout from these tit-for-tat expulsions, casting a shadow over their diplomatic relations.
Also Read: Tit-for-Tat move: India expels Canadian diplomat amid deepening row over assassinated Sikh activist
- With inputs from agencies