Moscow, August 24: Yevgeny Prigozhin's journey is a complex weave intertwined with the Kremlin, spanning decades as a trusted government contractor and the commander of the Wagner mercenary army. This force, known for its involvements in Ukraine, Syria, and Africa, had been both hailed and reviled for executing Russia's clandestine objectives.
However, when Prigozhin's men turned their sights toward Moscow just two months ago, speculation grew about the durability of his alliance with Russian President Vladimir Putin and how long he could weather the storm.
Prigozhin's collaboration with Putin and the leader of Belarus resulted in an agreement for sanctuary, safeguarding himself and his comrades engaged in the uprising. Reports occasionally surfaced of his appearances in Russia, with a recent recruitment video showcasing his presence.
Yet, a somber twist unfolded on Wednesday when Russia's civil aviation agency announced that Prigozhin was among the 10 casualties in a plane crash north of Moscow.
A glimpse into Prigozhin's background
Prigozhin's past was marked by a 1981 conviction for robbery and assault, culminating in a 12-year prison sentence. Upon his release, he ventured into the restaurant business in St. Petersburg during the 1990s, a period when Vladimir Putin held the position of the city's deputy mayor.
Leveraging this connection, Prigozhin established a flourishing catering enterprise and secured lucrative contracts from the Russian government, earning him the moniker "Putin's chef." His endeavors expanded into diverse domains, encompassing media and the notorious "troll factory" on the internet, leading to his indictment in the U.S. for interference in the 2016 presidential election.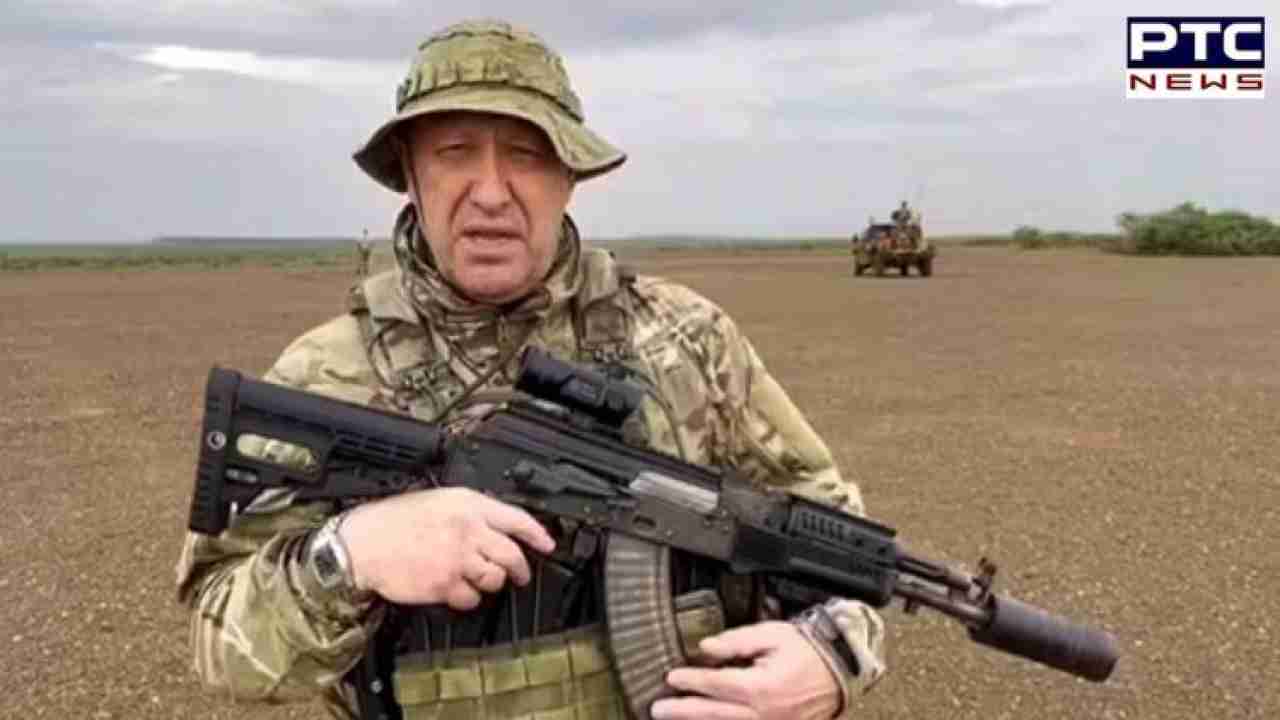 The emergence of wagner
The Wagner private military group gained prominence during the turmoil in eastern Ukraine subsequent to the separatist conflict ignited in April 2014, shortly after Russia's annexation of Crimea. Despite substantial evidence, Russia denied deploying its troops and weaponry. The Wagner group provided Moscow with plausible deniability.
Wagner operatives were also dispatched to Syria, assisting Russia's support of President Bashar Assad during the civil war. In Libya, they collaborated with the forces led by commander Khalifa Hifter. This mercenary group extended its operations to the Central African Republic and Mali.
Notably, it wasn't until September 2022 that Prigozhin openly acknowledged founding, commanding, and financing Wagner. By then, his mercenaries, including those recruited from Russian prisons, were actively engaged in conflict, with a notable presence in the ravaged town of Bakhmut in Ukraine.
A dark reputation for ruthlessness
Under Prigozhin's influence, Wagner acquired a notorious reputation for brutality. Western nations and U.N. experts have accused the group of committing human rights violations across Africa, from the Central African Republic and Libya to Mali.
A distressing online video from 2017 displayed armed individuals, purportedly Wagner contractors, subjecting a Syrian to torture, eventually beating him to death with a sledgehammer and desecrating his remains.
In 2022, another video depicted the gruesome death of a former Wagner contractor, brutally beaten with a sledgehammer after purportedly fleeing to the Ukrainian side and subsequently being repatriated.
Also Read: 
- With inputs from agencies