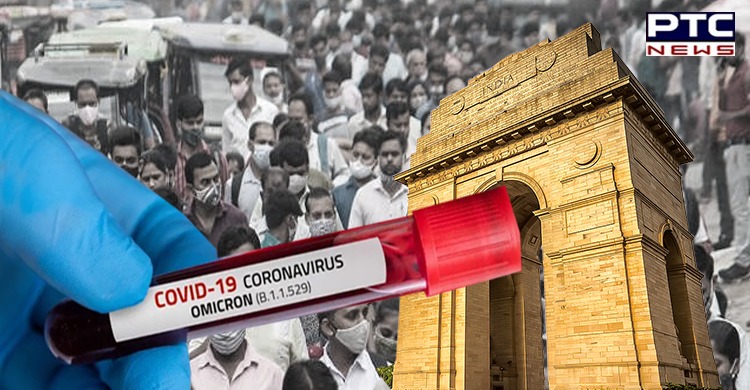 Amid a steady uptick in Covid-19 cases and the threat of new variant Omicron looming large, Delhi Chief Minister Arvind Kejriwal on Tuesday sounded 'yellow alert' under the Graded Response Action Plan (GRAP). Now, fresh restrictions have been imposed to check the further surge.

Arvind Kejriwal said, "We are 10 times more prepared than earlier to deal with the rise in Covid-19 and Omicron cases in Delhi.
Under the new restrictions, private offices in Delhi will operate at 50 per cent; malls and shops will open on odd-even basis and weddings will be allowed with only up to 20 persons. Though the restrictions were announced at 3 pm, more than half-way through the work day, the government said they would be in "immediate effect".
Here are the new rules
There will be a night curfew between 10 pm and 5 am daily.
Private offices will function with 50% staff barring those designated essential services, which includes hospitals, media, banks, insurance companies and telecom services.
Weddings are allowed with up to 20 persons and they can take place only at home or in court. The 20-person limit also applies to funerals.
Malls and shops will open on an odd-even basis, between 10 am and 8 pm. Online deliveries can continue.
Standalone shops or markets in residential colonies will not follow the odd-even rule.
Cinemas, multiplexes and gyms will be closed again. Schools and colleges will stay shut.
Restaurants and bars will be closed at 10 pm and they will operate at half capacity.
The Delhi Metro will function with half its capacity.
Salons, barber shops and parlours will be allowed. Spas and wellness clinics will be closed.
Political, religious, festival-related gatherings won't be allowed. Religious places can stay open but visitors won't be allowed.
Public parks will also stay open, but picnics or gatherings won't be allowed.
Also Read | Covid-19 vaccination for children aged 15-18 years to start from Jan 3, says PM Modi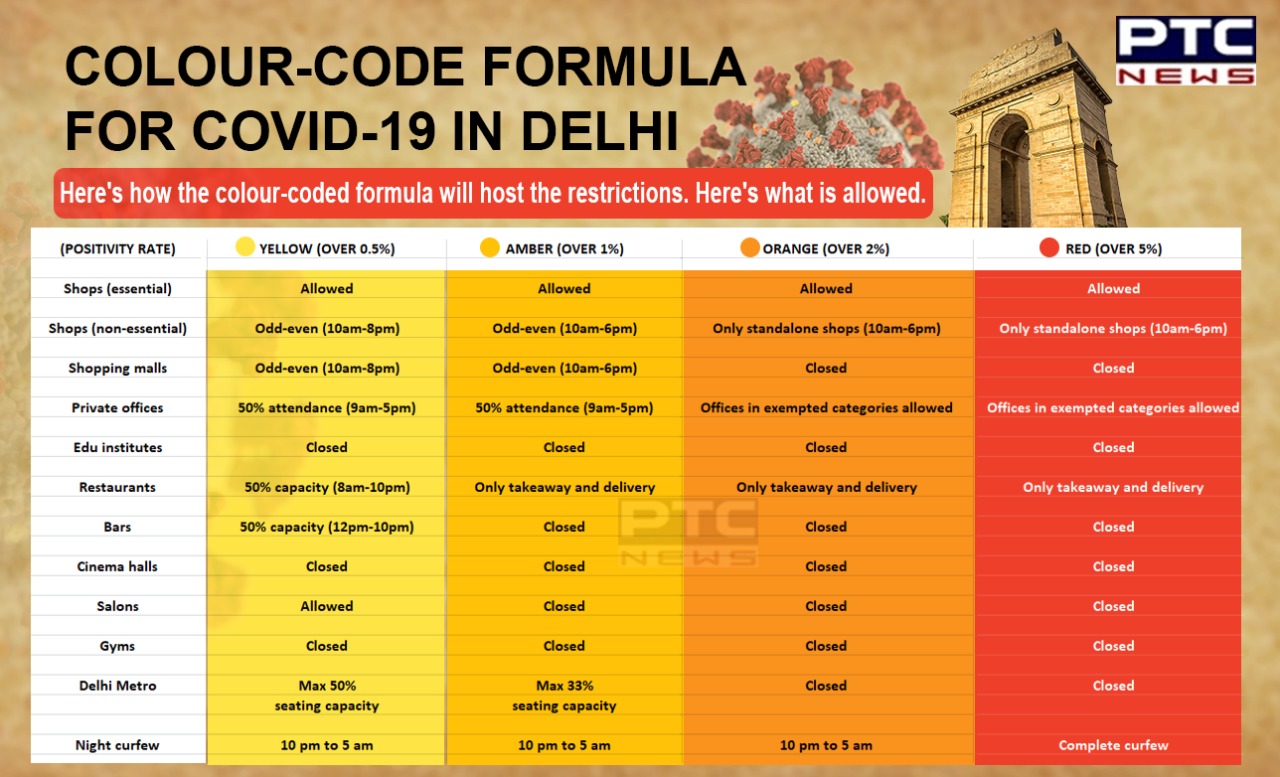 Covid-19: Yellow alert in Delhi likely; this shall remain prohibited
Amid a spike in Covid-19 cases, the Delhi government is likely to declare a Yellow Alert with its host of restrictions under the Graded Response Action Plan (GRAP). Notably, the Delhi government has already imposed a night curfew effective from Monday. The duration is from 11 pm to 5 am. Read more 
Also read | Omicron: Night curfew back in Karnataka, Kerala; Maharashtra records 26 new cases
-PTC News